The last patient to be treated for Covid-19 has been discharged from the Dubai World Trade Centre. The field hospital will now be closed, making way for a sporting event. The last patient who was discharged was a Japanese citizen, who was allowed to go home after he tested negative for Covid. The field hospital was one of the many temporary hospitals the UAE government opened to treat covid.
Meanwhile, here are 5 Dubai Hotels You Can Check In For Quarantine Stays.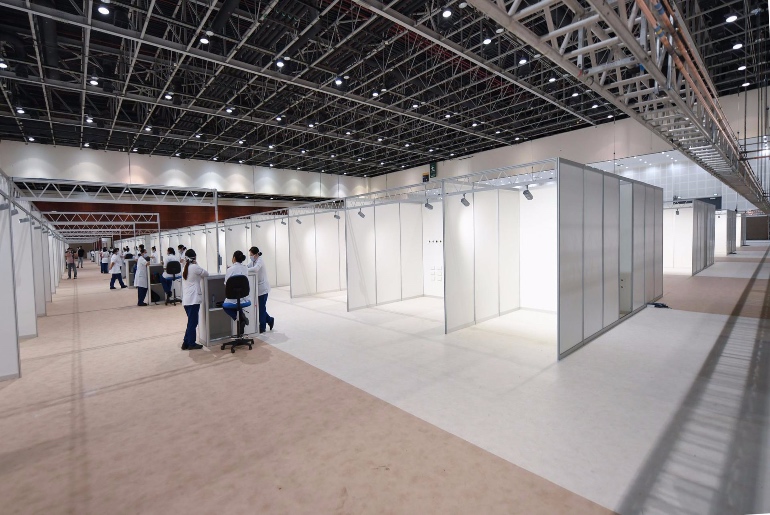 The centre has since been transformed into a safe sports facility where the 10th annual Dubai Sports World will be held until October 3.
In April, the huge halls of Dubai World Trade Centre transformed into the Middle East's largest hospital. The centre accommodated 3000 beds, including 800 intensive care beds. The move was part of UAE's efforts to increase the number of beds to handle Covid patients.
Speaking of the initiative, Humaid Al Qatami, director general of Dubai Health Authority, earlier said the emirate has plans in place for all scenarios. He also added that the authorities were equipped to help more than 10,000 patients. "We will have more than two field hospitals ready in Dubai in the coming days to be ready for any situation," Al-Outami said.
Meanwhile, here are 26 Countries That Have Opened & Are Opening Up For Tourism Again Rather Cautiously.
UAE Introduces Cardboard Beds In Quarantine Centers
The beds are easy to assemble, so much so that no instruments or tools are required to put it together. Assembling this is much like putting a jigsaw puzzle together. Furthermore, the beds come in vibrant colors, to add life and cheer patients. As of today, over 50,000 beds are used in India, across 30 cities in over 100 facilities.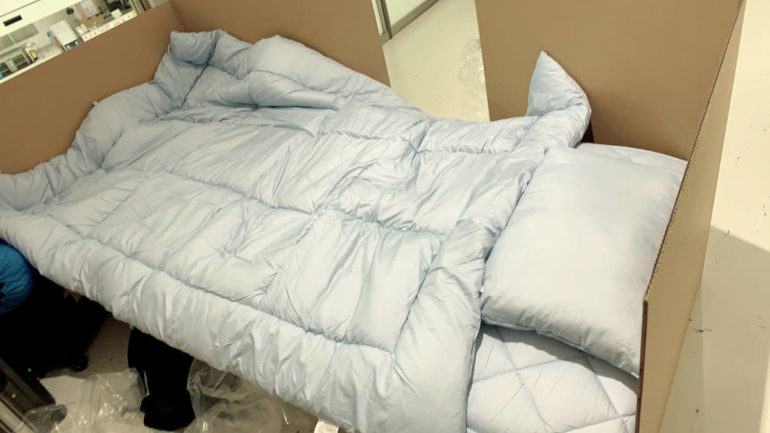 Countries across the globe including Europe, Australia, Africa, and the Middle East are contemplating on switching to the biodegradable alternative. And why not, there's a reason why cardboard beds are good for Covid patients. Cardboard remains infected for 24 hours only. On the flip side, virus can breathe on plastic surfaces for three days and on metal for four to seven days. Besides, disposing the bed becomes is easy, and so is containing the spread of the virus.
On another note, here's how Restaurants Around The World Are Getting Social Distancing Right.