The prisoners of South Kolkata's Presidency Central Correctional Home are going to have a special menu for the Durga Puja celebrations. They will get different foods than usual from 2 October to 5 October. The prison authorities are conducting something special for around 2500 inmates this year. The reason behind a special menu is to add some fun elements to the life of prisoners inside the boundaries. This will lead to something unique during the Durga Puja celebrations.
Kolkata Inmates Get A Special Menu For Durga Puja
The special menu has different food for breakfast, lunch, and dinner for everyone. Also, non-vegetarian foods are a big part of this special menu except for Maha Ashtami. Ashtami falls on 3 October and they will get vegetarian food on that day. According to a report in the Deccan Herald, a correctional services department official said that the prison authorities are serving non-vegetarian foods as Durga Puja for Bengalis is incomplete without fish and meat.
Also read: IRCTC To Serve Special Bengali Delicacies On Trains For Durga Puja Festivities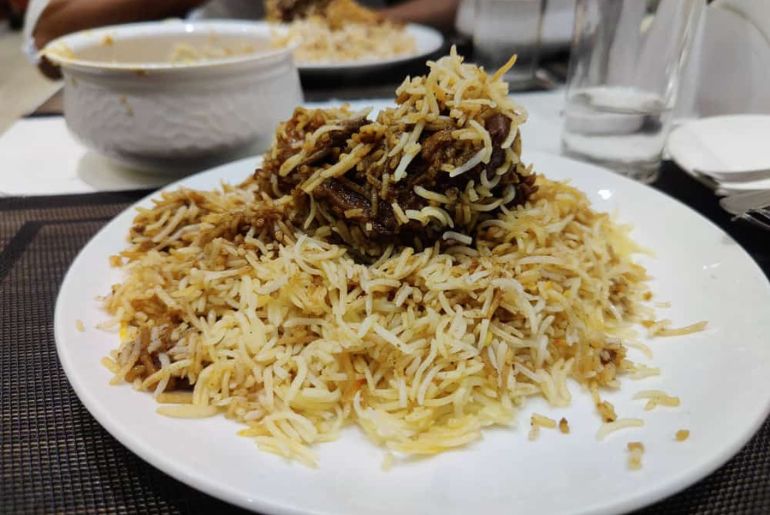 For the vegetarian menu, they will have khichuri, polao, luchi, dum aloo, paneer masala, and navaratan korma. And for the non-vegetarian menu, the inmates will get fried rice, mutton biryani, mutton kalia, fish delicacies, chili chicken, and a lot more. And for desserts, there will be rosogolla and laddoo.
Also read: Chennai's Bayleaf Celebrates 25th Annual Durgotsav Food Festival With 50 Specialities 
A Former Minister Of West Bengal Is One Of The Inmates Here
Partha Chatterjee, the former West Bengal education minister is one of the 2500 inmates in this South Kolkata prison. He was arrested because of an alleged multi-crore scam of teacher recruitment for the West Bengal School Service Commission. And the special Durga Puja menu is rising a lot of questions among people. Well, the correctional home authorities contradicted any such things. The official said that this is something that they do every year to provide relief to the inmates during the special occasion.
Partha Chatterjee will be in the prison till 31 October according to the court order. He will be behind the bars for the entire season of all the festivities.
Cover Image Courtesy: Pixabay