Animal lovers, listen up! This winter we've found a spot for you that will let you sleep, eat and wake up amidst wildlife. Sounds exciting? The Emirates Park Zoo in Abu Dhabi now has a resort where you can holiday amidst a forest setting. 'The Resort' is decked with modern amenities and also offers animal enthusiasts an interactive stay experience.
What's It?
Guests can enjoy an overnight stay, the next time they head to Abu Dhabi's Emirates Zoo Park. The park has a new stay option which has it all for a perfect staycation amidst wildlife. 'The Resort' features 26 brand new chalets, located right in the heart of the zoo. And that means you can wake up to peacocks dancing, enjoy a meal with giraffes or feed crocodiles on the go.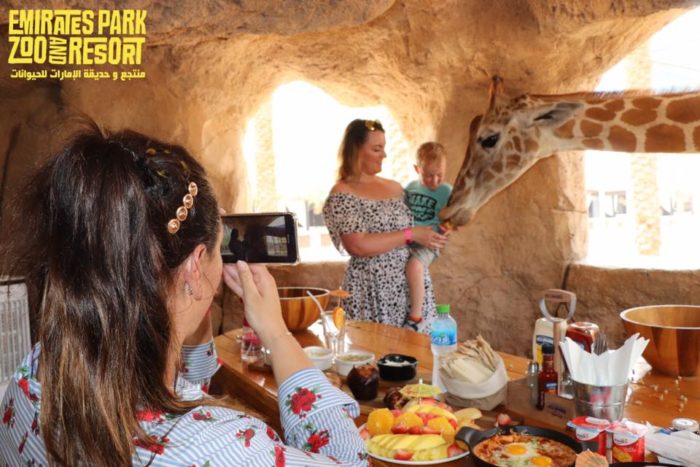 As for the rooms, guests can stay at Premium Chalets (sleeps up to 4) or Deluxe Chalets (sleeps up to 5), well equipped with luxury amenities and club access. For a closer experience, opt for the zoo-facing chalets. These let you breakfast on the terrace, have lunch alongside cheetahs and witness the day-to-day activities of the animals.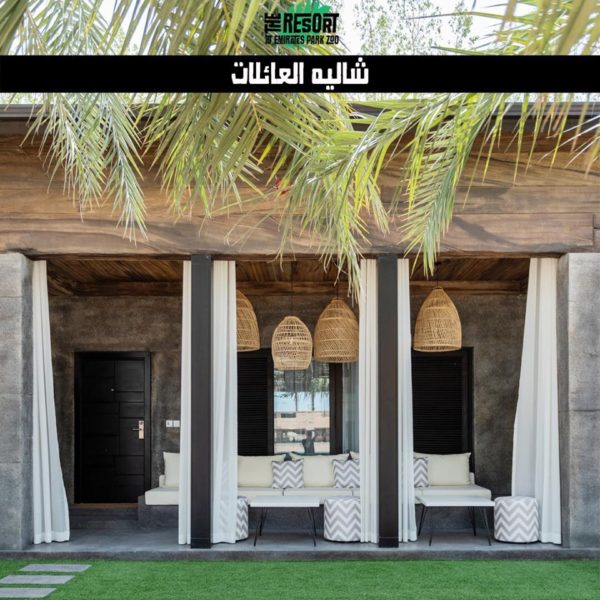 Besides, club access, guests can also enjoy interactive sessions with animals. That's not it! Kid's can enjoy a day at the zoo, or try a thrilling driving experience in the riding zone.
As for the dining options, guests can opt for in-house dining or explore the many restaurants available. The Resort has an impressive lineup of restaurants including Al Dar Arabic restaurant, The Hide and Qasr Al Rurath, and a Yemini restaurant where a Falcon entertains you as you dine.
What Else?
This winter, steer away from Hatta and head to Sharjah. Wondering why? Sharjah is getting its very own camping site and going by the pictures, this one looks like fun! The Al Badayer Oasis can easily double up for a castle in the middle of the dessert. Equipped with 21 rooms and ten luxurious tents, this one is for those who enjoy luxury even while camping.
The interiors scream all things Arabic and the resort also houses a restaurant that serves traditional Arabic cuisine alongside street-side delicacies. As for the amenities, guests can expect all things fancy- from a swimming pool to a health club and a business centre.
Speaking about the upcoming project Simon Coombs, president and CEO of Shaza Hotels, said: "It is a superb addition to our growing portfolio of hotels in the Middle East and will be the perfect choice for travellers looking for novel and immersive experiences in the midst of the wilderness.