When Dubai brought in electric scooters, it changed the commuting game for many! The scooters made it easy for people to get to the bus stand and metro stations and commuters simply loved it. In fact, we could easily say it was one of the best transport inventions in the UAE. However, these scooters might no longer be permitted in a few areas in Dubai. The move came to ensure the safety of the public. Without any official announcements, only signboards were put up in the areas.
Which Areas In Dubai Banned Use Of Electric Scooters?
In two areas of Dubai Marina, e-scooters have been declared illegal. Marina Walk and Marina Mall Walk are included in this. Although there was no formal notice, signs warning of the restriction on the abovementioned automobile as well as bikes, roller skates, and skateboards were placed in certain places.
Bicycles and e-scooters banned from sections of Dubai Marina promenade https://t.co/j3JzTMGaC4 pic.twitter.com/HKWng8Y9Kg

— UAE News (@UAENews) July 24, 2022
E-scooters Can Be Used Legally In Only 5 Areas Of Dubai
Dubai is currently running a a year-long trial of e-scooters in five areas of the city, in an effort to establish their safe use in the emirate. The electric scooters are available to rent through mobile applications and cost AED 3 to unlock and 50 fils for every minute thereafter. Riders must be aged 14 or older.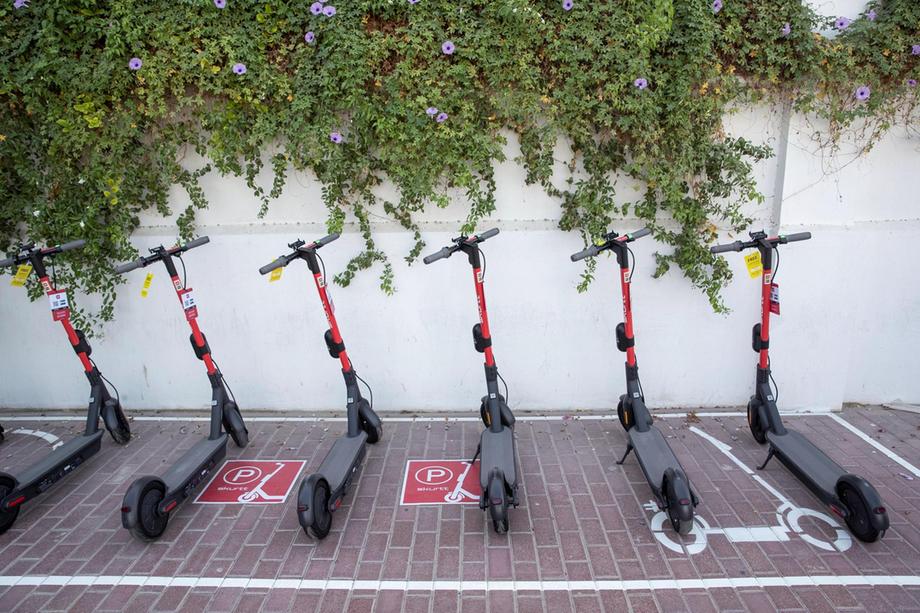 For everyone's safety at public parks, #DubaiMunicipality announces that it is not allowed to use electric scooters in public parks to avoid accidents. Please follow Dubai Municipality's instructions to ensure your safety and the safety of everyone. pic.twitter.com/OhhbMcZr8X

— بلدية دبي | Dubai Municipality (@DMunicipality) April 29, 2021
The maximum speed limit for cyclists is 15km/h. E-scooters could go for 20km/h. The scooters can be rented out at the city's popular areas like Downtown Dubai's Sheikh Mohammed Bin Rashid Boulevard, Dubai Internet City, 2nd of December Street, Al Rigga and Jumeirah Lakes Towers. Using e-scooters anywhere else is illegal, and anyone found doing so could be stopped by police, authorities said.
Users must park the motorised vehicles in designated parking lots located in different parts of the participating neighbourhoods. In case that is not possible, the RTA recommends commuters leave the scooters in locations that do not obstruct traffic or pedestrians. All riders must wear helmets, but this facility does not come with the scooters.