During this holy month of Ramadan, Emirates will offer its signature Ramadan services onboard and on the ground for all the passengers who are fasting. Customers breaking their fast while flying will be offered specially-crafted, nutritionally-balanced Iftar meal boxes. Passengers flying all classes will can relish the Iftar boxes.  Meanwhile, Emirates is making check-in easy for customers in Ajman with a new check-in facility. The remote check-in facility will help customers in quick and easy check-in while reducing queues. Customers can not only receive their boarding passes but also verify Covid-19 related medical records.
Emirates Also Introduced Free Hotel Accomodation
Transiting via Dubai? We've got some exciting news for you! Passengers transiting through Dubai no longer have to spend long hours waiting at the airport for their next flight. Emirates airline has introduced a new concept that provides FREE hotel accommodation, transfers and visa for transit passengers in Dubai. Sounds interesting? Read on to know more.
Also read: FlyDubai, Emirates Announce New Travel Rules For Tourists Travelling To The UAE From India & 14 Other Countries
'Dubai Connect' Is Available For Economy, Business & First Class Passengers
Emirates airline has introduced a new service called Dubai Connect, which provides complimentary stay, transfers and a visa for those transiting through Dubai. However, only passengers with a stopover time of 10 to 24 hours will be eligible for the service. The new service can be availed by economy, business class and first class passengers.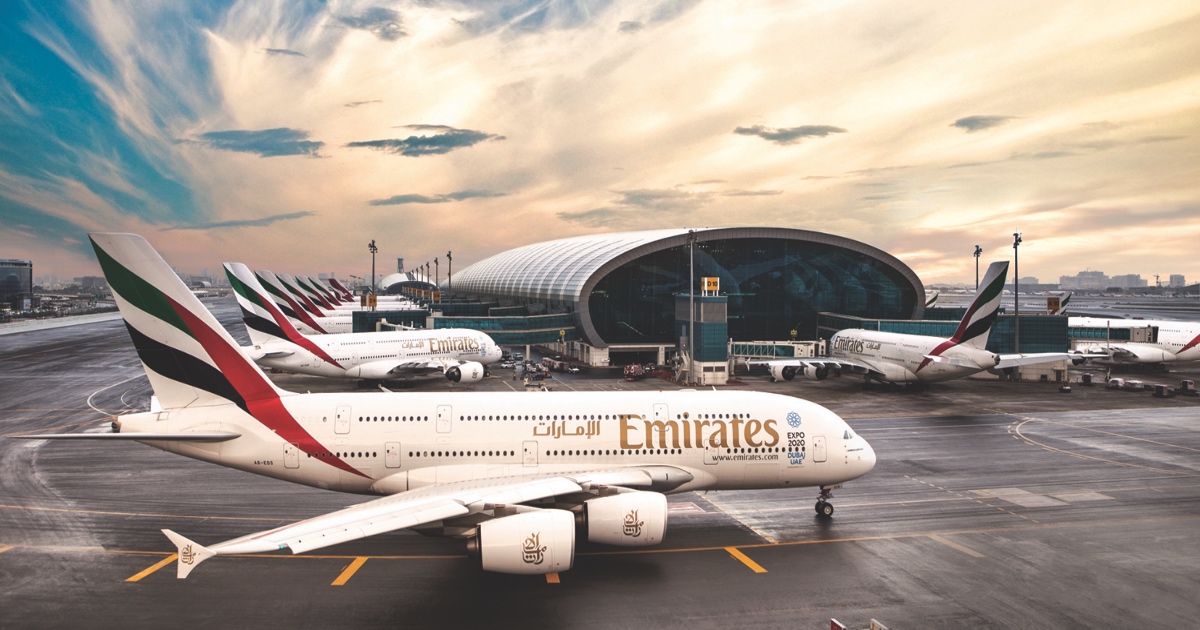 Also read: Emirates Offers FREE Expo 2020 Day Pass To All Passengers Flying To Dubai
How Can You Book Dubai Connect?
Firstly, the service must be booked 24 hours before your land in Dubai. Passengers must ensure they are booked on the best connecting flight available from Dubai. This means, the layover time at Dubai must be as short as possible. In case you are booked on a connecting flight which leaves later than another connecting flight, you will not be qualified for the service. So, ensure you book the first available connecting flight from Dubai.
Transit passengers coming in from Bangladesh, India, Nigeria, Pakistan, Sri Lanka, South Africa, Uganda, Vietnam, Zambia must follow all travel guidelines as per the final destination. In addition, they must also follow rules laid in the UAE. Besides, passengers arriving from one of the restricted countries must not have a transit time of more than 10 hours. Those who exceed 10 hours of transit will be asked to leave the Dubai airport.
It's easy to add the Dubai Connect service to your online flight booking. During the booking process you will be notified if you're eligible.
Book your flights, then use your surname and reference number to log in.
Go to Manage section and choose Dubai Connect.
Add the service at least 24 hours ahead of your flight to Dubai.
You can book our complimentary Dubai Connect service as long as there are no better connection times to choose from for your itinerary. Young flyers under 18 years can use our Dubai Connect service as long as they are travelling with another passenger who is over 18.
Both your inbound and outbound flights to and from Dubai must be an Emirates flight (marketed by Qantas or Emirates) or a Qantas flight (marketed by Emirates or Qantas). Codeshare flights are not eligible other than EK5000 and QF8000 flights. The offer is not available on flights with other airlines and/or where Emirates is the marketing carrier only. The itinerary must be a single booking and ticketed on one ticket.
Also read: UAE's Emirates & Etihad Airways Rank In World's Top 20 Best Airlines