The UAE has started issuing tourist visas for countries across the world. The news came in as a big relief for families and business officials. Travellers from all over the world can now travel to the UAE on a tourist visa. However, Flydubai and Emirates have now issued guidelines for those arriving in the UAE on a visit visa from select countries. The list includes 15 countries including India, Pakistan and Bangladesh. Read on to know the rules in case you're planning to fly via Flydubai.
Also read: UAE Reopens For Vaccinated Tourists From India After 4 Months: All The Rules You Must Know
Who Can Travel To UAE On Emirates Or Flydubai Flight?
Passengers with any type of visa and/or entry permission granted by the appropriate authority in the UAE can travel to Dubai through Flydubai. This means, travellers from Bangladesh, the Democratic Republic of the Congo, India, Indonesia, Liberia, Namibia, Nepal, Nigeria, Pakistan, Sierra Leone, Sri Lanka, South Africa, Uganda, Vietnam and Zambia will also be allowed to enter Dubai.
What Are The Rules For UAE Residents Travelling To Dubai Via FlyDubai & Emirates?
Flydubai passengers who are UAE resident visa holders must take prior approval from Federal Authority for Identity and Citizenship (ICA) or an approval from the General Directorate of Residency and Foreigners Affairs to return to the UAE.
In addition passengers must also present a covid negative report upon arrival in Dubai. The test must have the QR code mentioned in English or in Arabic and must be taken 48 hours prior to departure.
All passengers must undergo yet another rapid PCR at the airport, test six hours before departure. The test report must have the QR code. Lastly, all travellers must take another COVID‑19 PCR test on arrival in Dubai.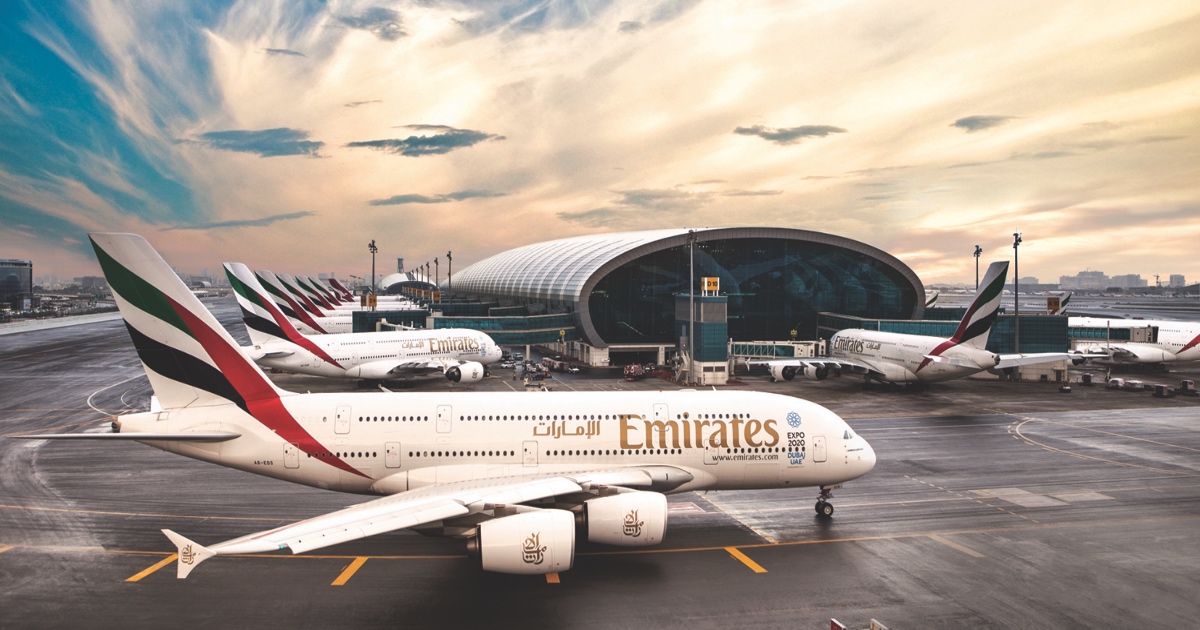 Also read: UAE To Start Issuing Tourist Visas For Vaccinated People From All Countries
What Are The Rules For Tourists Travelling To The UAE Via Flydubai & Emirates?
Fully vaccinated tourists travelling by both Flydubai or Emirates must upload their vaccination certificates through the ICA platform or Al Hosn App. Passengers must also submit a valid Covid PCR test report taken 48 hours before departure. Only COVID‑19 PCR test reports from certified labs that issue a QR code linked to the original report will be accepted.
In addition, passengers must complete a COVID‑19 PCR rapid test at the departure airport before the departure of their flight. The Rapid PCR test can be conducted within 6 hours prior to departure. (Rapid antigen test will not be accepted). Lastly, all tourists must take another COVID‑19 PCR test on arrival in Dubai.
However, tourists travelling to the UAE via Emirates DO NOT require GDRFA or ICA approval.
Also read: Remote Working To Multi-Entry Tourist Visa: List Of All The New UAE Visa Options You Must Be Aware Of
Who Is Exempt From Taking The PCR Test?
UAE Nationals need not take a PCR test prior to departure, regardless of where they are travelling from. However, a test will be conducted upon arrival in DXB. Besides, inbound passengers who are accompanied by a first-degree relatives of a UAE national, domestic workers accompanied by a UAE national sponsor are also exempt from the test.