1. Akira Back
Looking for the best place for Japanese or Korean cuisine? Akira Back is your go to place. Named after the chef of the same name, Akira Back is an international chain of restaurants. known worldwide for its understated infusion of Korean culinary accents, and the Delhi restaurant goes a step further to suit city tastes Massive interiors, beautiful art adorning the walls, cozy dining area, and courteous staff will keep you coming back.
Back won the first Michelin at Bellagio in Las Vegas.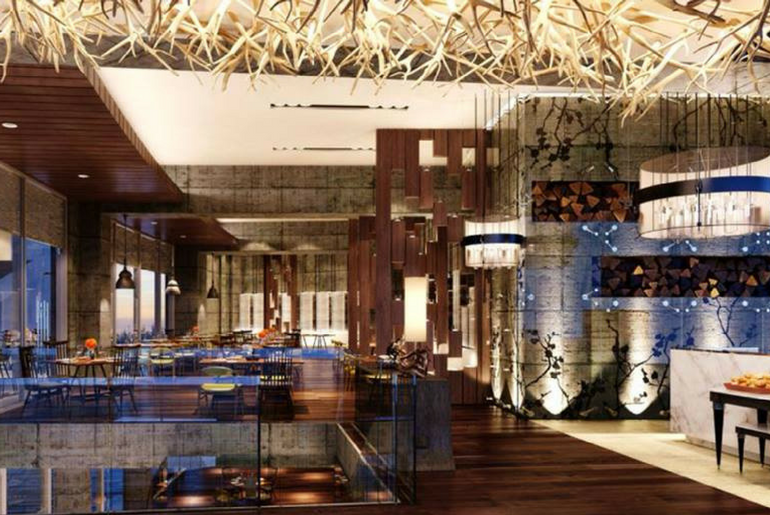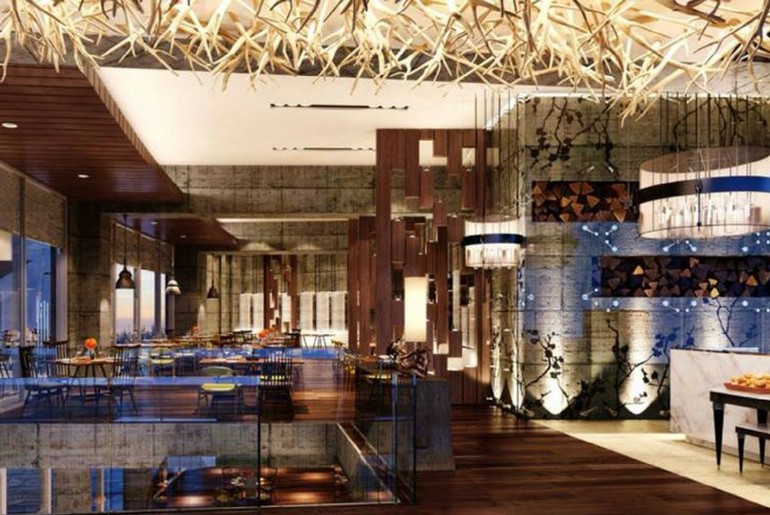 Where: JW Marriott New Delhi, Asset Area 4, Hospitality District, Aerocity, IGI Airport, New Delhi
Try: Tuna Pizza, Yellowtail Jalapeno Carpaccio
Burn: Rs. 5,000 (for two)
2. Hakkasan
Revel in world class ambience as you savour the modern interpretation of authentic Cantonese cuisine.
Helmed under head chef, Tong Chee Whee, Hakkasan won its first michelin star in 2002, which it still maintains today. Not surprisingly, Tong, is the only Chinese chef to have won "London Chef of the Year".
Hakkasan sure knows how to collect Michelin stars across the world and keeps its patrons coming for more.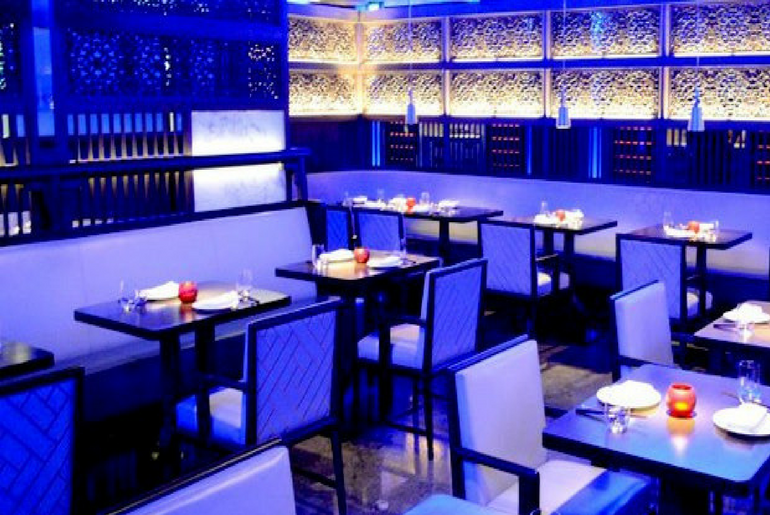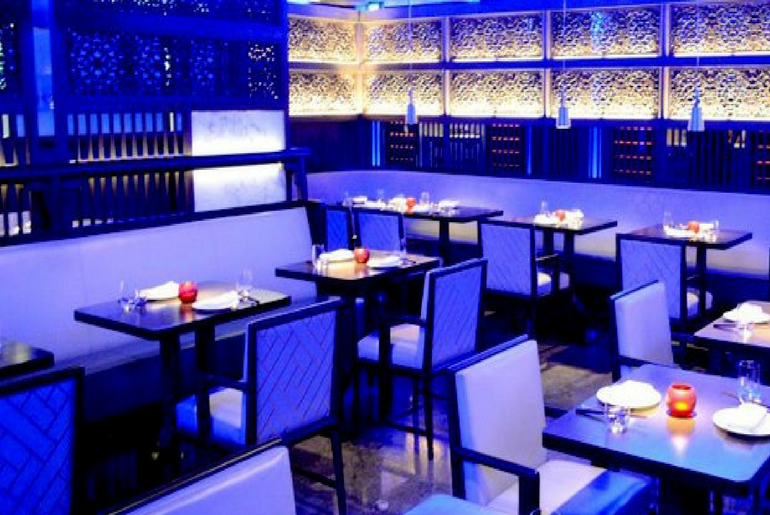 Where: 206, Krystal, Waterfield Road, Linking Road, Bandra West, Mumbai
Try: Dimsums, Mock Duck Salad
How Much: Rs. 3,000 (for two)
3. Le Cirque
Le Cirque delivers an exquisite French spread in an intimate jewel-box setting! Dimly lit room and soft music set a prelude for a romantic backdrop.
Head here to tick off imported food from your list. Le Cirque imports its Dover sole, a dish that costs a whopping $50 (roughly Rs. 3,402), from the iconic English coast, the carpaccio is flown in from Manhattan, and the black truffle, grated at the last moment onto a creamy risotto, is brought in from Italy.
Chef Matteo Boglione, who is prominent for his innovative French and Italian cuisine has managed to create a niche in the hearts of Jain vegetarians.
His spicy vegetable pasta sans onions and garlic and asparagus soup is a hit in the community. He has also given his classic roasted cauliflower salad with buffalo mozzarella, porcini and avocado panzanella, and black truffle shavings into a vegetarian main course, a cauliflower flan costing roughly Rs. 1,360.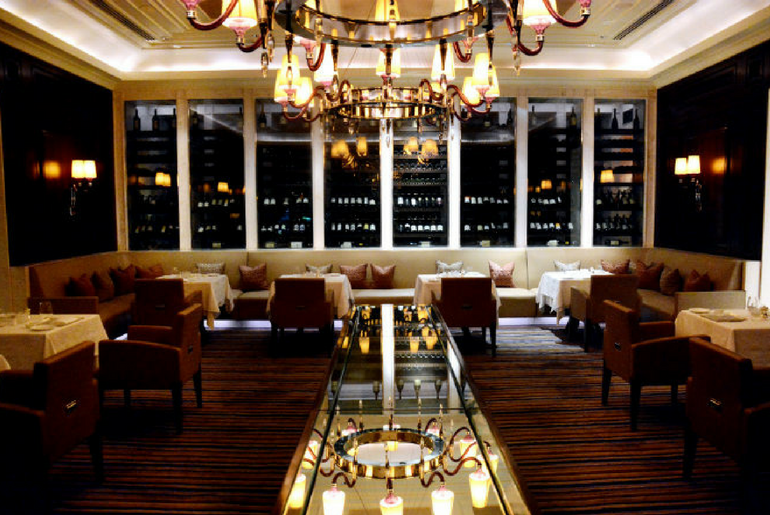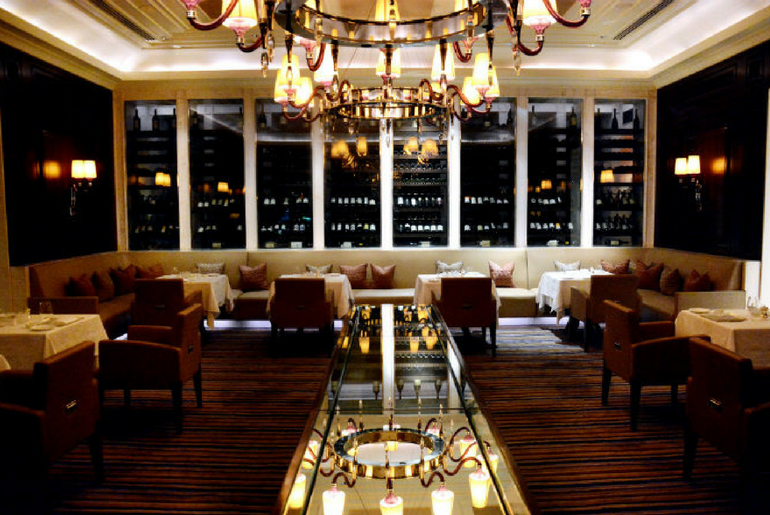 Where: The Leela Palace, Diplomatic Enclave, Chanakyapuri, New Delhi
Try: Black truffle risotto and Crème brûlée
How Much: Rs. 5,000 (for two)
4. Megu
Regarded as the jewel in the crown of Japanese restaurants, Megu presents artful sushi and other Japanese fare in a dramatic luxury setting.
Chef Yutaka Saito, the man at the helm in the MEGU kitchen, has included 15 new dishes after intensive research, numerous food tastings, and contributions from the team.
Artisanal tofu, exquisite sushi, and sumibi aburiyaki – a grilling technique using Kyoto charcoal known as bincho-tan. The wine list has 400 labels and you can experiment with 10 varieties of same.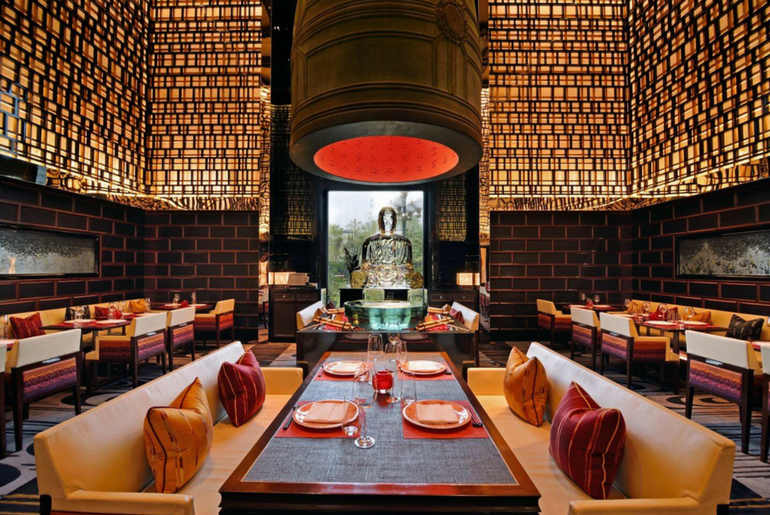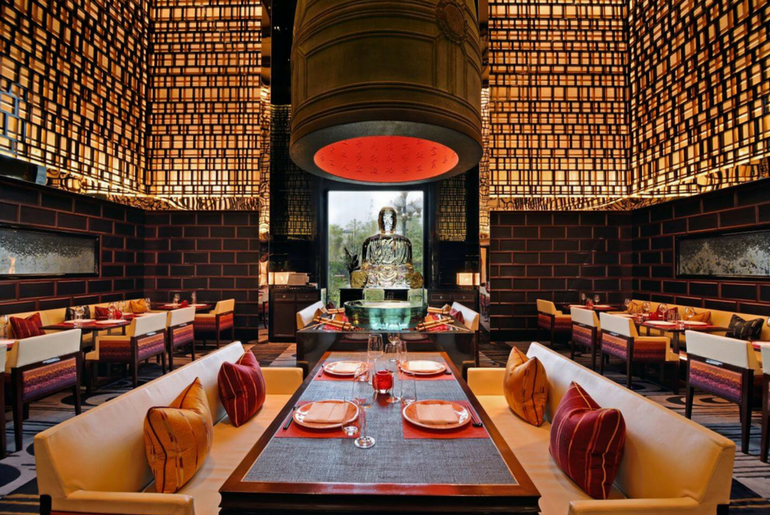 Where: The Leela Palace, Diplomatic Enclave, Chanakyapuri, New Delhi
Try: Sake Wine and Lobster Sushi Roll
How Much: Rs. 9,000 (for two)
5. Wasabi by Moritomo
Voted as one of the finest Japanese restaurants in India, Wasabi, impresses with sheer panache and comfort with its cuisine. Nestled in Taj Mahal Palace (Colaba), this upscale dining place offers its guests authentic Japanese culinary treasures by Michelin Star Chef Masaharu Morimoto.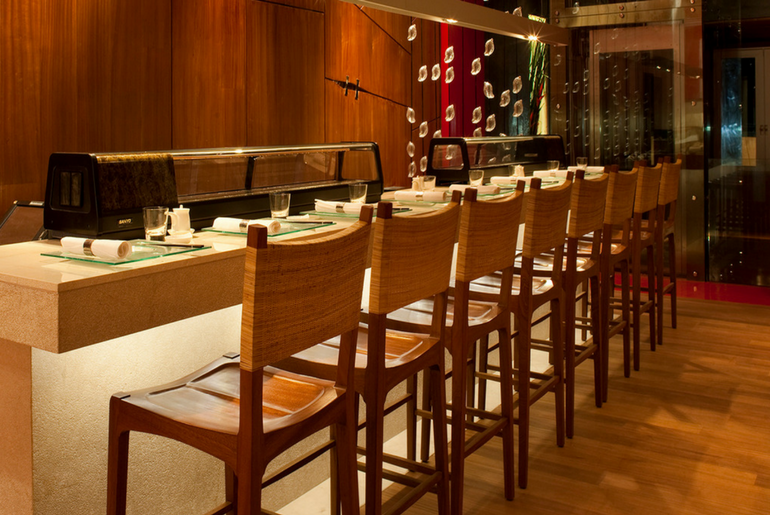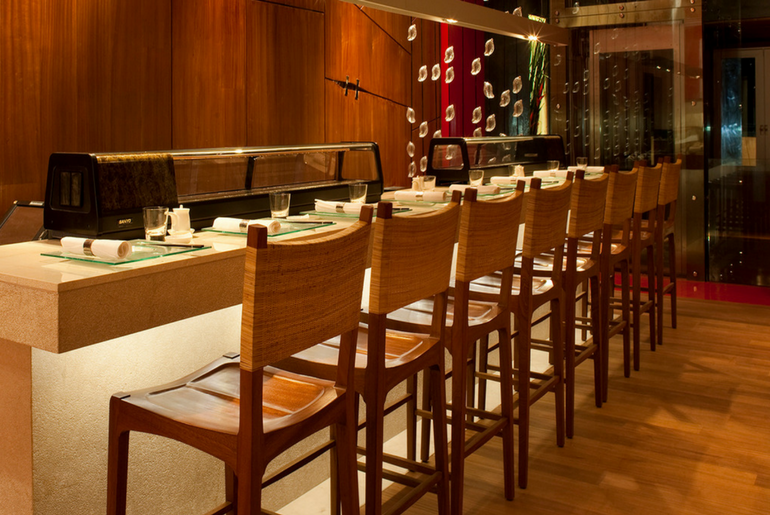 Where: The Taj Mahal Palace & Tower, Apollo Bunder, Colaba, Mumbai
Try: Sashimi platter, soft shell crab
How Much: Rs. 12,000 (for two)
6. Yauatcha
If Yauatcha's hospitality and ambience don't floor you, their cuisine certainly will! A brand of the Hakkasan Group, Yauatcha Mumbai catapulted into the hearts and minds of the culinary capital since it opened on 3rd December 2011.
The Indian outpost of the Michelin-starred Dim sum tea-house from London lives up to its Michelin standards of food quality and service. Yauatcha redefined the offering of Cantonese cuisine in Mumbai.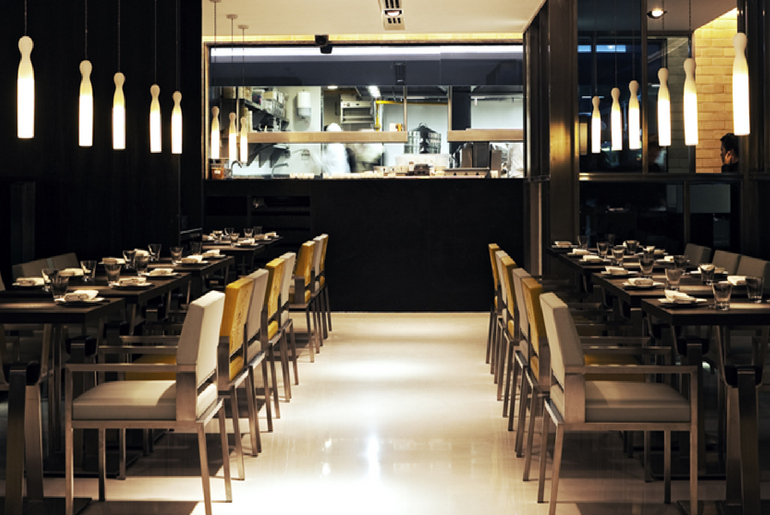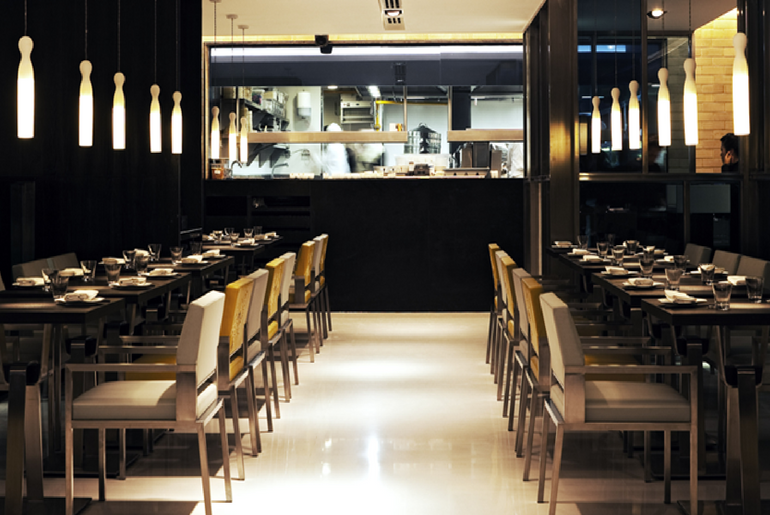 Where: Delhi- Level 2, Vasant Kunj, New Delhi
Try: Dimsums & Blood Orange Cake
How Much: Rs. 1,800 (for two)
7. Ziya
Ziya marks the ' return of the Prodigal son' and that son is none other than chef Vineet Bhatia, who returned to the hotel 25 years after training at the Oberoi Centre.
Savour the view of the brilliantly lit Arabian Sea served while binging on Indian contemporary food with an innovative menu designed by the three-starred Michelin Chef Vineet Bhatia. So, go ahead and treat yourself to contemporary Indian flavours and free flowing spirits.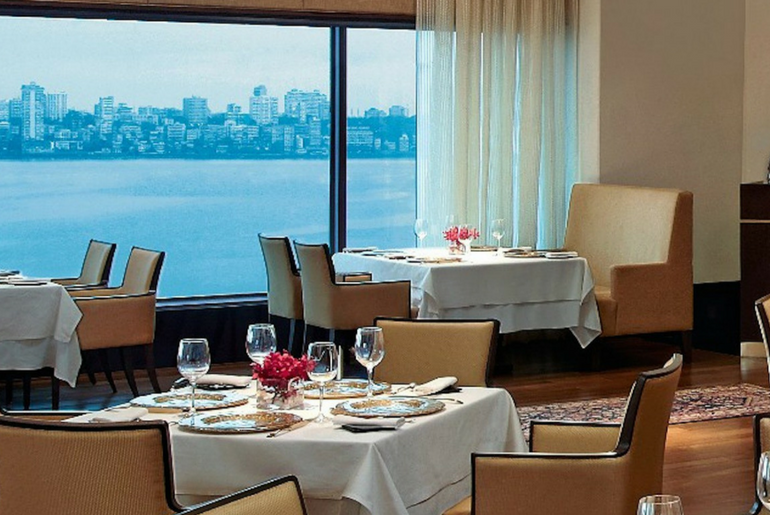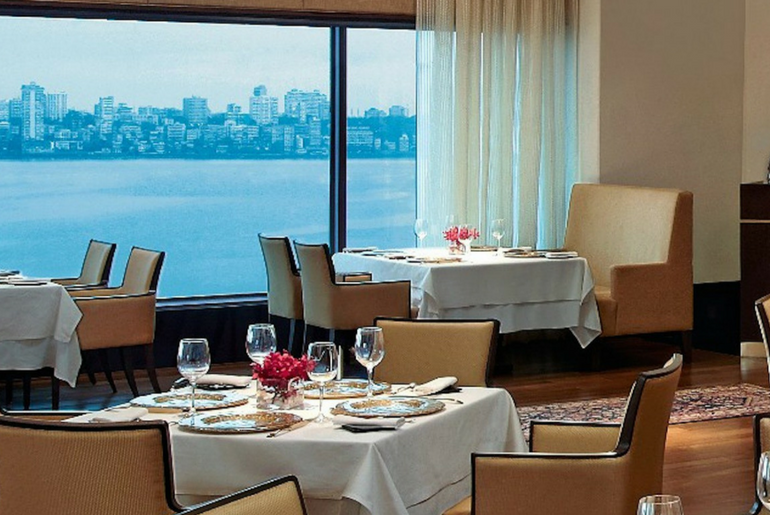 Where: The Oberoi, Nariman Point, Mumbai
Try: Kolhapuri Jheenga, Masala Cheese Naan, and Gulab Jamun
How Much: Rs. 4,500 (for two)
LIKE Curly Tales on Facebook | Instagram | Twitter
You can subscribe to our newsletters.