Taj Chia Kutir is an opulent resort located in the middle of Makaibari Tea Estate founded in 1859 in Darjeeling. The resort soothes your eyes with large green acres of tea plantation rolling upon each other. No wonder the air is fresh and crisp here. If you are waiting to be surrounded by mist and mountains, Taj Chia Kutir is the best place to be. So hurry up and plan accordingly. Also, don't forget your trekking shoes. From forest treks and tea trails, there's plenty of adventure in store for you here.
The Makaibari Essence In Taj Chia Kutir
The most spectacular part of Taj Chia Kutir is its interiors. The resort's epic designs incorporate bamboo, timber and stone elements to keep the essence of Makaibari alive. However, the interiors present a contemporary version of the traditional elements in its architecture. A lot of inspiration has gone behind the structuring of this beautiful resort. Its great terracotta wall derives inspiration from the Bishnupur temples. Apart from that, the resort will offer you a high-roofed lobby to let you bathe in the golden sunlight throughout the day.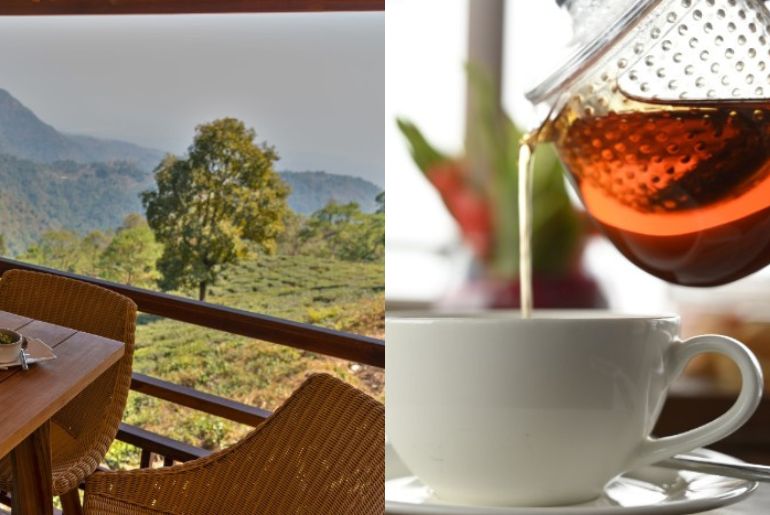 Also read: Rangaroon Near Darjeeling Surrounded By Kanchenjunga Is Perfect For A Tranquil Break Among Hills
Explore The Plantation Suites Here
Everything in Taj Chia Kutir exudes comfort and luxury. The resort is also quite spacious and offers you all the privacy you crave for during your vacation. With 72 rooms and huge plantation suites, the resort gives out hill station estate vibes.
Beautiful wooden interiors, panoramic views, and ideal balconies are the best to laze around with a cup of tea. And if you have any sleep issues, they are sure to vanish here. The resort offers four-poster beds with the softest of duvets to help you with your much-needed beauty sleep. And if that isn't enough, pay the spa a visit and we are sure your sleeping worries will end there. The resort also offers the best cuisines to satisfy your palate. They have their own seasonal, provincial, and small farm produces. And if you crave for something foreign, they have a range of Asian and international cuisines too.
Also read: The Charming Makaibari Bungalow In Darjeeling Has Design Elements By Sabyasachi Mukherjee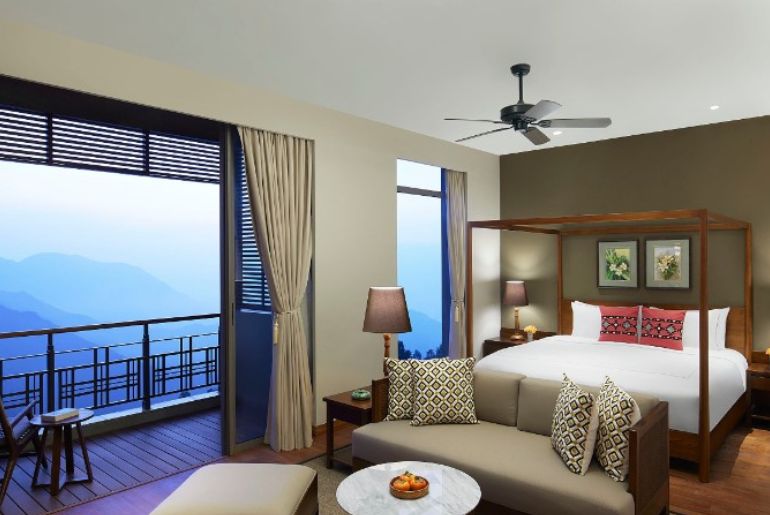 Best Place For Hosting Outdoor Weddings
Are you planning for an open wedding in Darjeeling? If it's a yes then you can plan your dream wedding right here in Taj Chia Kutir. Airy sitting and dining areas with lofty seats best suit open weddings. And the resort offers you exactly that and so much more. In a nutshell, this luxurious property will satisfy all your dreams and desires. Be ready to grab onto all the opportunities. Also, the spectacular glass bar, Jiva spa, and Indoor heated pool are some of the most popular attractions of the resort. So just pack your bags and get ready for the experience of a lifetime at Taj Chia Kutir.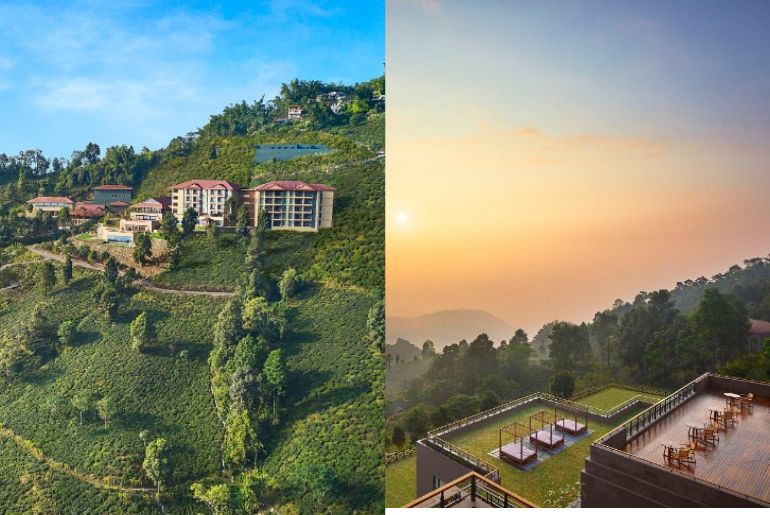 View this post on Instagram