Formerly called Madras, Chennai is the gateway to the South of India. The cultural capital of India is also known for all things modern. If you think you've seen it all in Chennai, travel photographer Srivatsan Sankaran (srivatsansankaran) will make you think otherwise.  He gives us a glimpse of four unexplored experiences in Chennai with a new lens. Even for a professional photographer like Srivatsan, it is tough to capture such epic things in just a few frames. With the Samsung Galaxy S21+, he could capture these experiences in high-resolution images without having to choose between photo and video moments. 8K video is the highest resolution video available in a smartphone and these gorgeous 8K Video Snap shots are a proof. Read on!
1. Equestrian Crossing Multiple Hurdles In A Show Of Absolute Control
Srivatsan takes us to the Chennai Equitation Centre and familiarises us with a niche sport. Here, the rider astride his horse leaps over a multi-hurdle in a show of absolute control and poise. Equestrianism teaches us how no hurdle is too big and no obstacle is too hard. Srivatsan was determined to capture the perfect moment from the jump and thanks to the 8K Video Snap feature of Samsung Galaxy S21+, he could capture the exact moment from an 8K video.
With 8K Video Snap, you can pull epic high-resolution photos straight from 8K video without multiple retakes and without having to choose between shooting videos or capturing stills.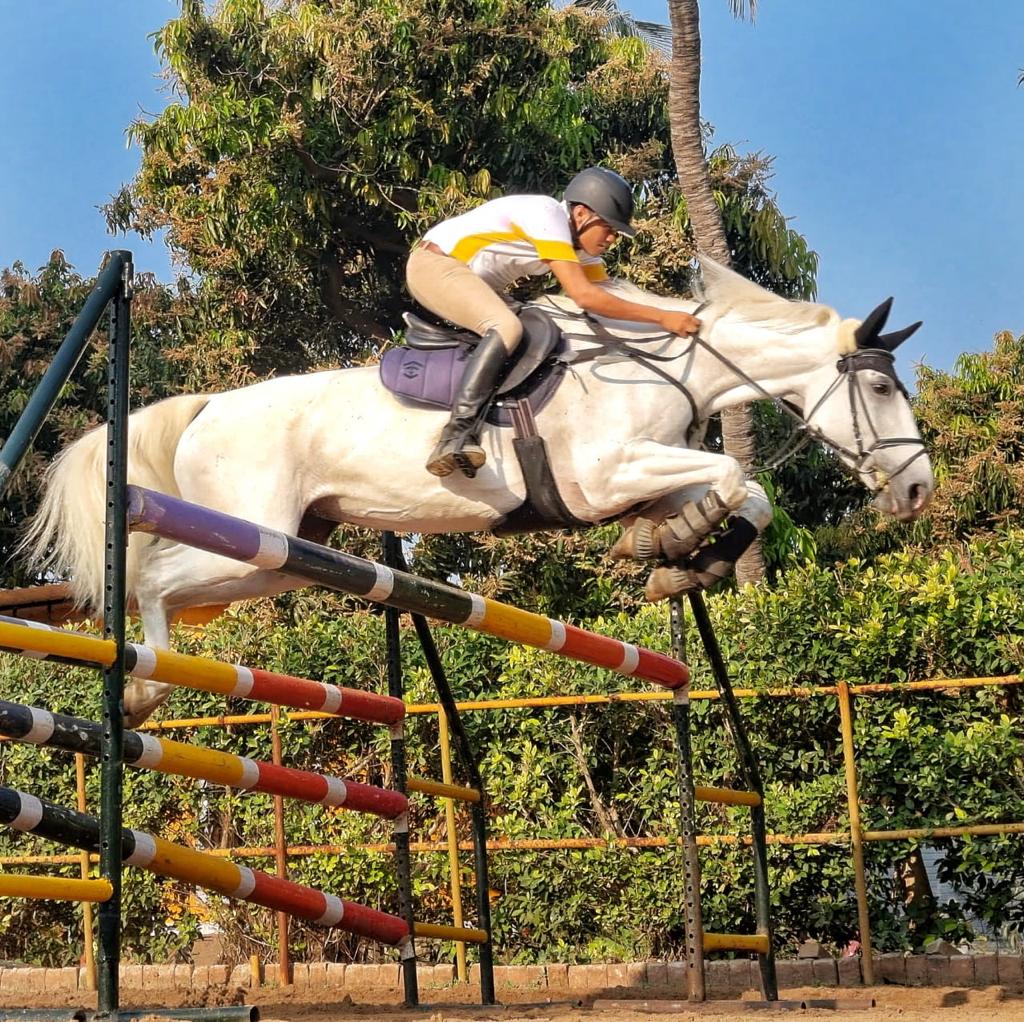 2. A Perfect Display Of Self-control In The Age-old Martial Art Form, Kalaripayattu
Kalaripayattu is believed to be the oldest surviving martial art in India. And they say it has moves faster than the enemies' eyes. Three thousand years later, it is still relevant among practitioners and is gaining popularity as a means to stay fit. We got a chance to witness Kalaripayattu live in action at the Cholamandal Artists Village and were mesmerised by the art form.
Capturing the fast-moving action sequence can be quite a challenge but the 8K Video Snap feature made it possible. It allows one to capture the perfect 'action' moment straight out of an 8K video. Srivatsan could frame the practitioners in peak action.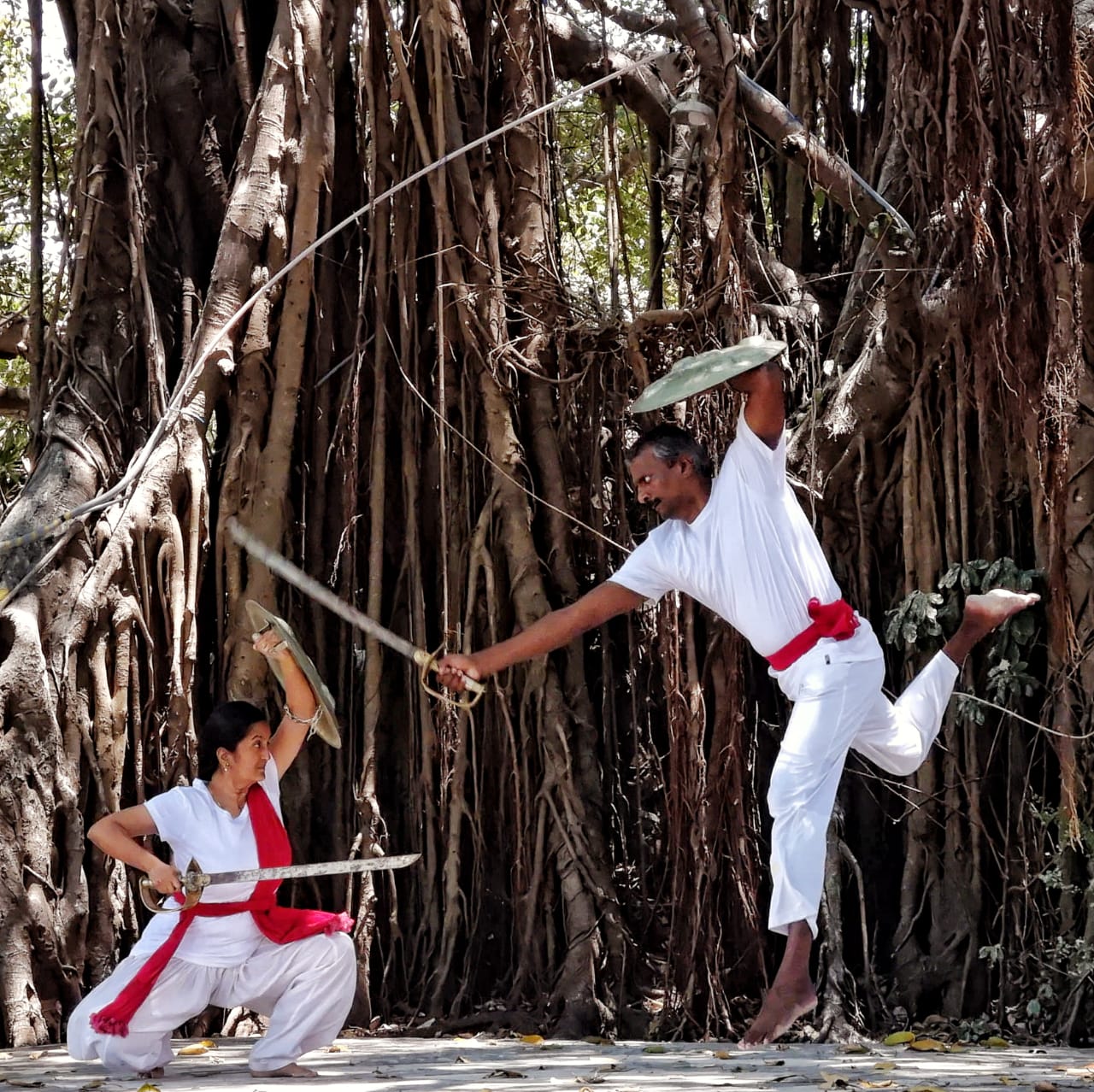 3. The Dance Of Creativity And Joy By Flow Artists
Flow Art is an interdisciplinary art form that allows the dancer to combine dancing, juggling and object manipulation in a state of flow. And, it is easy to spot flow artists practising at beaches in Chennai. Srivatsan gives us a glimpse of this glorious art form which almost feels like poetry in motion and the picture made us break into a smile. It has a dreamlike vision of discipline and poise, the artist is carefree in her movements and the props seem like a joyful extension of her. Srivatsan recorded the performance with his Galaxy S21+ and could capture the flowing movement perfectly with the 8K Video Snap feature.
The shot brought out the best colours of the prop, the white sand and the sea in the background. Besides, every detail of the dance form remained intact when Srivatsan pulled out a high-resolution snap from an 8K video.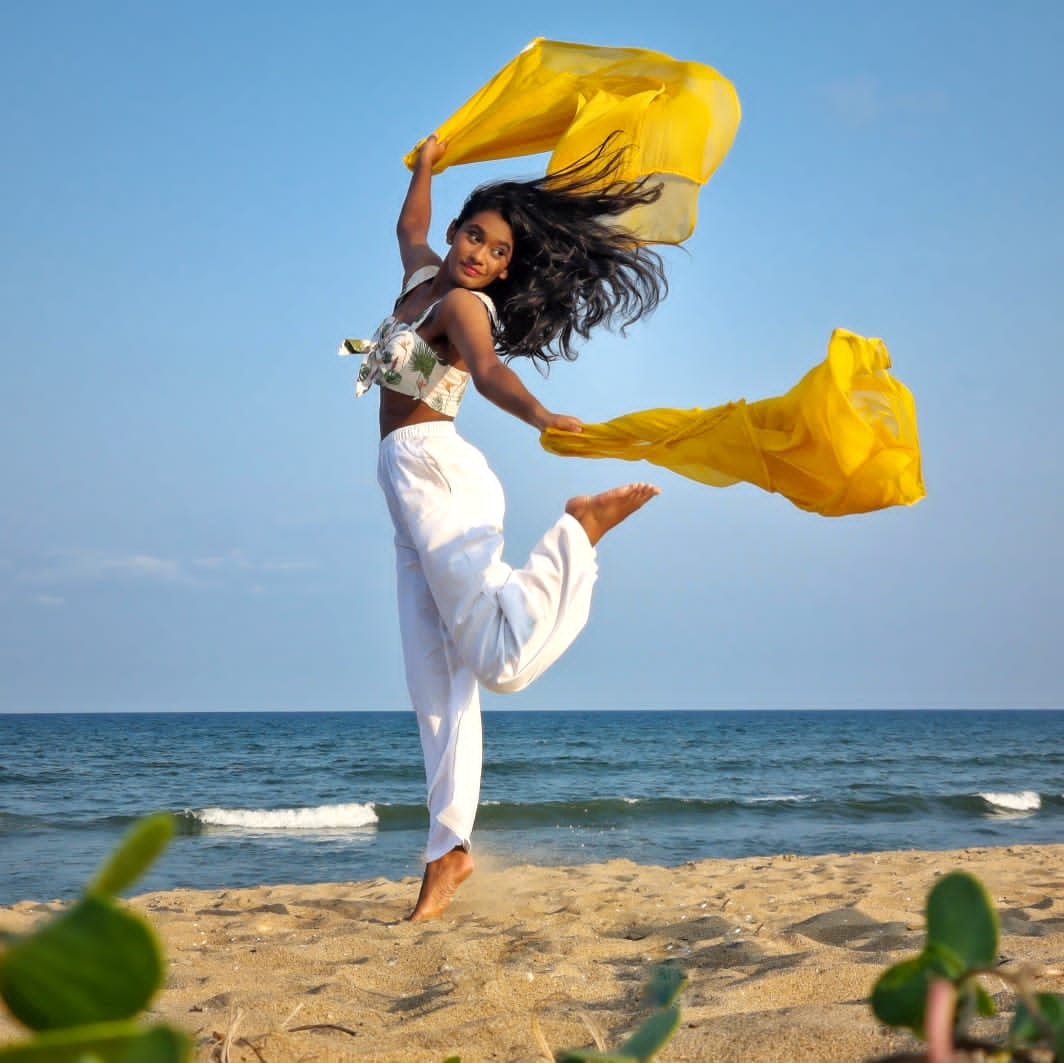 4. A Surfer Conquering The Waves In The Blue Waters Of Bay Of Bengal
Can there be a cooler water sport than surfing? Certainly not! Surfing is rapidly gaining popularity with adventure seekers in Chennai and surf schools are mushrooming all over. The waves of Covelong in Chennai are great for surfing and the beach is frequented by pros and learners alike. Surfing is all about conquering the waves. Just like that, when you're behind the camera all you have is that one right moment to capture it all. Thanks to 8K Video Snap – Srivatsan could capture the perfect moment of the surfer roughing it out in blue waters. All he had to do was record a video with the right composition and simply go back to take out the snap later. The IP68 rating ensured that the photographer could shoot in the waters worry-free.
So that's a roundup of some epic experiences from Chennai that we wanted to bring to you. Before you go, let's go behind the scenes to see how Srivatsan managed to capture it all.
With the 8K Video Snap feature of the GalaxyS21+, Srivatsan could capture some timeless moments effortlessly and bring the city to life. We are bedazzled by the phone and how it helps you capture perfect moments straight out of 8K videos, what about you?
With 5G-readiness, an advanced pro-grade camera system, best-in-class display and the fastest chip ever in a Galaxy device – The Galaxy S21+ is one of the best smartphones in the market right now. You can learn more about the device <here> or head over to Samsung Exclusive Stores or leading offline & online retailers to experience the phone yourself.