Expo 2020 is happening in full swing. And in case you're wondering what to expect from each of the pavilions, you're at the right place! Watch this space as CT UAE brings to you some of the most unique pavilions. First on our list is the Luxembourg Pavilion. Wondering what's unique about this? Well, for starters, you'll have to slide down a 7-metre high slide to get into the pavilion. Exciting? Read on to know more!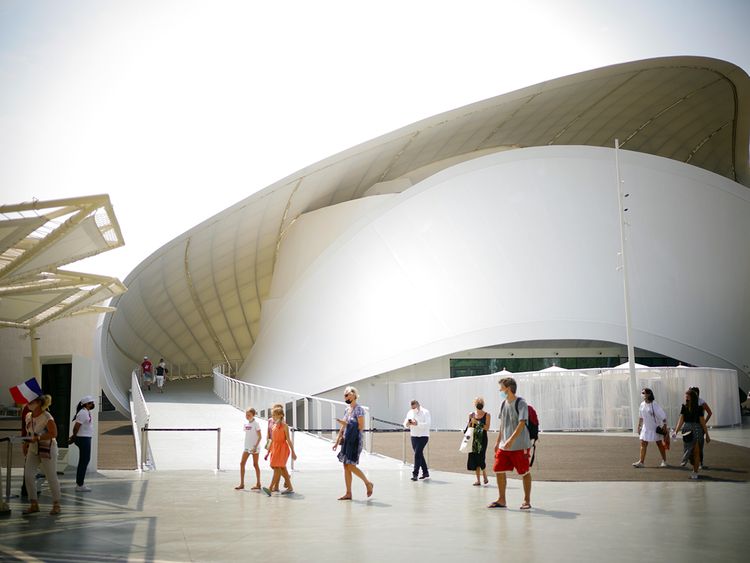 Also read: Expo 2020 Launches Special Passport As Souvenir For All Visitors
A true treat for adventure junkies, the Luxembourg Pavilion is inspired from the Mobius-strip. Guests can delve into an immersive experience of Luxembourg's diversity, connectivity, enterprising spirit, far-reaching commitment to sustainability and beautiful nature. Well, that aside, the highlight of this pavilion is that its the only pavilion to have a slide.  Here's what you can expect.
What To Expect At The Luxembourg Pavilion?
Did you know that Luxembourg was ranked the second greenest country in the world? The country loves the woods and therefore a large section of the Luxembourg Pavilion is dedicated to the country's lush nature. Under the theme of 'BEAUTIFUL', guests can take a stroll in a mesmerizing scenery of enchanted rocks, flourishing flora, and abundant trees. Clearly, a visit the Luxembourg Pavilion if you fancy a quick trip into the green.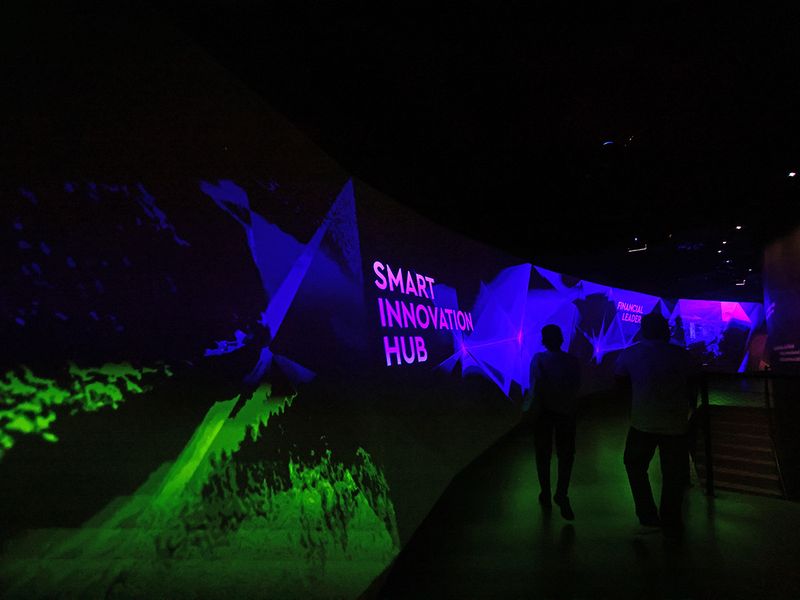 The pavilion's architecture and scenography will appeal to your sight as you'll listen to the sounds of the Luxembourg Philharmonic Orchestra. The Luxembourg pavilion boasts a shape based on the idea of ​​the Möbius ribbon, an infinite form, like the circular economy, but also a symbol of openness and dynamism.
The seven-metre-high slide marks the beginning of the end of the visitor journey. From the highest point of the pavilion, visitors can choose to descend to the ground floor via the stairs or a giant slide. Sounds cool, right?
Also read: Middle East's Largest Aquarium To Open In Abu Dhabi This Year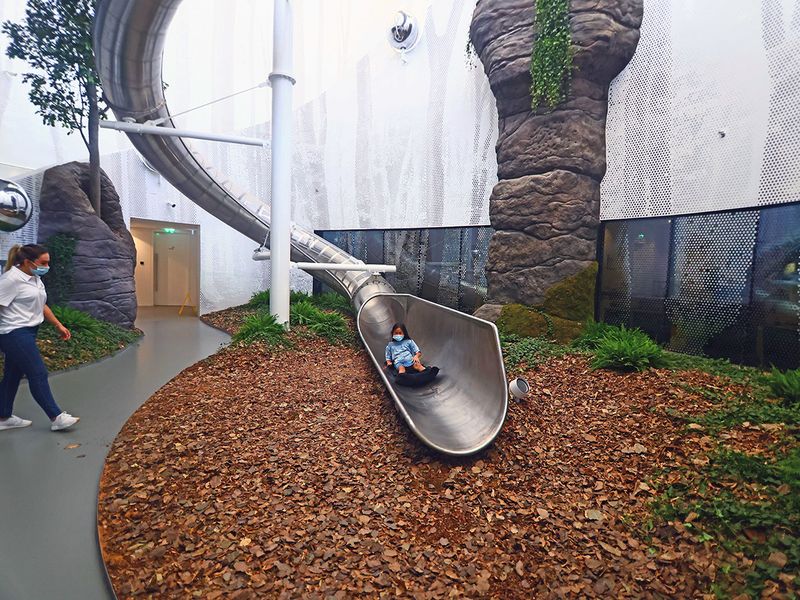 Upon entry, visitors will be guided from the entrance to the floors from where the exhibition will begin, including an ambulatory scenography, presenting the country in five aspects:
Diverse
Connecting
Sustainable
Enterprising
Beautiful
True to its name Diverse zone greets visitors with screens that feature greetings from Luxembourg's citizens – the country boasts over 170 nationalities. The ground floor is decked with shops and restaurants where you can savor delicacies created by Michelin-star chef KimKevin De Dood. The 'Enterprising' zone, screens a seven-minute-long film showing the best of Luxembourg, including its very close involvement in the construction of the world's tallest tower Burj Khalifa.
Well, who's up for a
Also read: Expo 2020 Launches Special AED 95 October Pass With A Month-Long Access