Under 140 Characters
Forest Hills, Tala is a beautiful combination of privacy, indulgent luxury and nature. In a forest close to the Tala Caves, it's 3 hours away from Mumbai.
What Is It?
Forest Hills, Tala is an Eco Retreat surrounded by the pristine beauty of nature. Tucked in a lush green forest it is going to be your private sanctuary. Acres of breath-taking and beautiful landscape, routes surrounded with the greens and calm and pristine water bodies are what surrounds this retreat.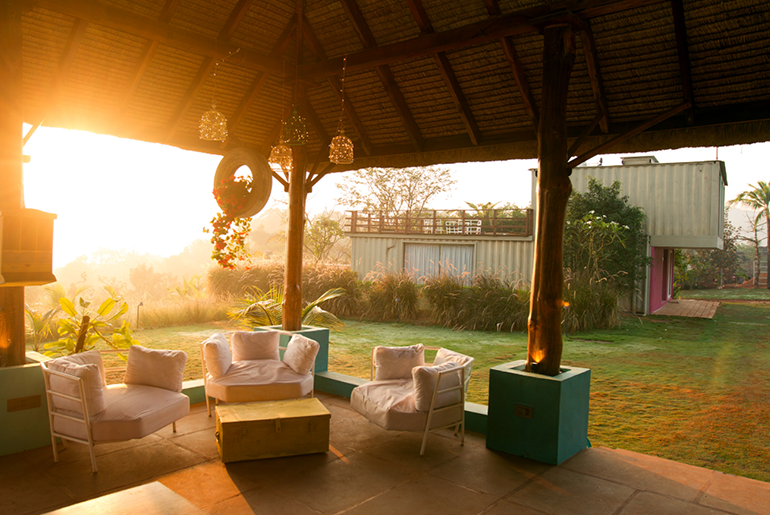 What's In It?
You can chose to stay in a number of carefully designed and luxurious cottages. Our favourites picks here are:
Glass House Room: 
A tree house enclosed by glass and wood, where you can soak in unobstructed and seamless views of lush greenery, blue skies, the valley below and the mountains on one side. Built on two levels with each level having its own private balcony with a cosy sit out. 
Capacity: 3 Adults, 1 kid
Price: ₹36,000/Night
The Woodpecker:
This is the only pool facing accommodation in the property and is made entirely in wood. Giving you an unrestricted view of the surroundings, this 800 sq. ft space has its own private sit out with a garden.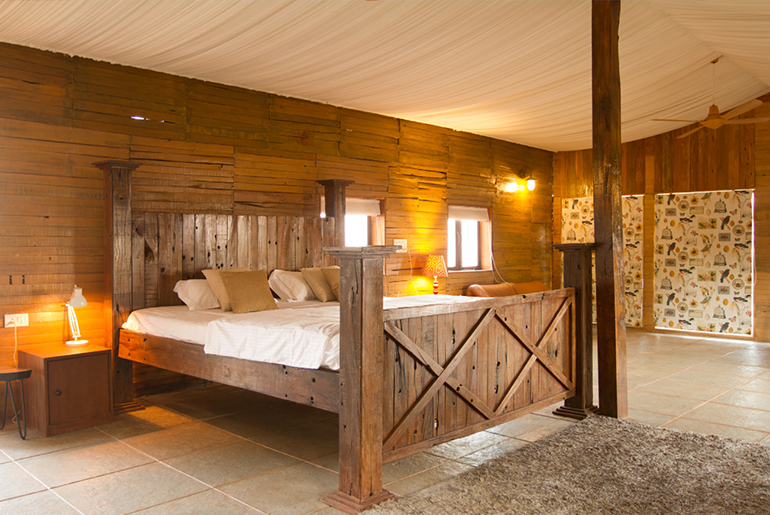 Capacity: 3 Adults, 1 kid
Price: ₹16,000/Night
Also Read: 6 Amazing Tree House Resorts Of India That Look Absolutely Magical
The Camel Cabin:
This tent house is on the level three of the hill and is quite a private one. The main highlight of this house would be its outdoor style bathroom where a hill doubles up as a wall for you. A few steps away from the pool and restaurant, this is our pick.
Capacity: 3 Adults, 1 kid
Price: ₹16,000/Night
The Mud Hut
Live close to the earth and nature in the Mud Huts here. Built with eco-friendly material with thatched roofs, this is located on the level four amidst a dense of flora and fauna. Experience serenity and peace in these cosy luxurious Mud Huts.

Capacity: 3 Adults, 1 kid
Price: ₹12,000/Night
Also Read: 5 Of The Best Cafés In Lonavala To Chill With Your Buddies
There are a few more options in Forest Hills, Tala like the Pink Parrot, the Blue Butterfly, the Tree Hugger and the Tree Hopper,and each one is better than the other.
LIKE Curly Tales on Facebook | Instagram| Twitter
You can subscribe to our newsletters