If you absolutely adore a plate of fluffy, warm steamed momos, we've found a mind-boggling place for you. Nestled in Chinar Park, Kolkata, the fine dining restaurant, Friends of Pho, serves a wide array of scrumptious Pan Asian dishes, and the most loved among them are their signature dimsums. The restaurant serves nearly 13 kinds of exquisite dimsums that come in versatile flavours and aromas and taste utterly unique and delicious.
A True Heaven Of Dimsums!
Dimsums at Friends of Pho aren't just a treat to the taste buds. They are a treat to the eyes too, as they come in vibrant, Instaworthy colours and shapes. The tastiest among them is the yellow-hued Shanghai Chicken Dumpling. If you're a vegetarian, you can also go for the violet-hued Spicy Four Season Dumpling, which is equally magnificent. Other sterling dumpling varieties out here include Three Treasures Dumpling, Spicy Lamb And Leeks Dumpling, Pork Bamboo Shoot Sui Mai and Chicken Asian Dumpling. The dumplings will make you believe that love at 'first bite' actually happens. If you opt for dine-in, the guys serve the dimsums in classy wooden boxes. If you get them delivered at home, the momos are packed and sealed perfectly in boxes for safety and hygiene. They Say Kolkata Is Flawed, But Here Are 11 Reasons Why I Still Find The City Stunning
Also Read: This 150-Year-Old Wine Shop In Kolkata Takes You Back To The Vintage Era Of Boozing
We're Crushing On Bao And Banana Leaf Wrapped Grilled Chicken Too
Apart from momos, Friends of Pho serves other mouthwatering dishes too. We have been crushing on their Chicken Bao and also the Malaysian Banana Leaf Wrapped Grilled Chicken. You can also try out their Whole River Bhetki Fish and Vietnamese flat rice Pho Noodle Soup. While dining in, you can relish some liquor doses too along with the savouries.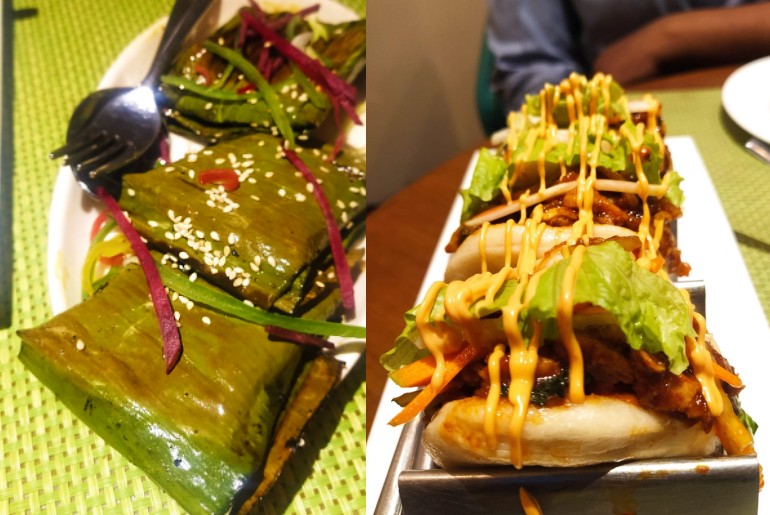 Also Read: 6 Best Places To Devour Delicious Fish Fry In Kolkata You Won't Find Anywhere Else
At present, the restaurant is doing home deliveries as dine-in is prohibited in Kolkata due to COVID-19 lockdown. But once you visit the city after things get normal, you can definitely get yourself pampered with these comforting delights.