Here are some of the most unique Lord Ganesha idols in the city of Mumbai in 2019! Gone are the days when PoP murtis dominated the market. So let's rewind time back to 2019 when the streets of Mumbai were filled with the quirkiest, unique and also eco-friendly Ganeshas. It will blow your mind knowing the effort that has gone behind the making of this. Take a look!
1. Snow Ganesha, Pheonix Market City
Snow Ganesha tops the list of the most unique Ganesha in the city! This idol is completely made out of natural snow! Sounds impossible, right? This idol is preserved at -10-degree celsius and it is made out of 500 kg snow/ ice! The theme of 2019's snow Ganesha was Chandrayaan 2. Take a look at this gorgeous yet unique creation.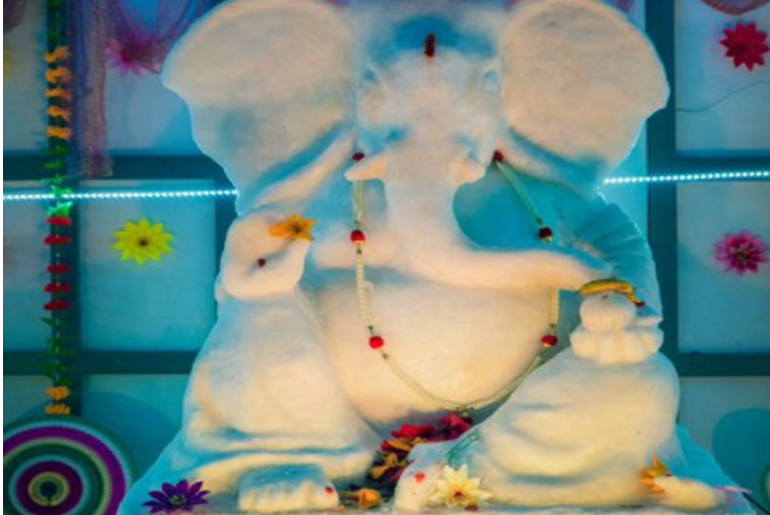 Also Read: Ganesh Chaturthi 2019: Best Ganesh Pandals In Mumbai
2. Beans Ganpati, Malad
Shri Sai Darshan Mitra Mandal came up with this quirky Ganpati Idol that's eco-friendly and made out of beans. Here is a video of the making of this beans Ganpati which tells us the amount of effort that has gone into the making of this huge idol, every little corner is covered with beans and the highlight being all of the beans are aligned neatly! This idol deserves all our love and attention!
Also Read: Specially-Abled Women Make Eco-Friendly Ganesha Idols In Mumbai
3. Tejukaya, Lalbagh
Tejukaya Ganesh Mandal made this the 22 feet tall Idol entirely out of biodegradable materials like paper, bamboo, mud, soluble adhesives and colours that will help with faster immersion. The idol took more than half a year to be fully completed and 15 workers were responsible for the making of this eco-friendly Ganesha. And one of the most important things is that this Ganesh Idol, will just take 45 minutes to completed dissolve in the sea and not leave behind any harmful materials. If this is not eco-friendly, then what is?
Also Read: Tirupati Has A Ganesha Idol Made Of Bangles
4. Crayon Ganpati, Grant Road
Everyone loved crayons as a kid and looking at this idol, it reminded me of my childhood! This bright Ganesh Idol was made completely out of crayons and it looks absolutely beautiful! Let's leave behind the old PoP idols that just pollute the sea and switch to something as creative as this!
5. Tissue Paper Ganpati, Andheri
Andherieshwar Ganpati Idol in 2019 left me stunned. The first time I looked at this massive structure I did not believe it to be completely made out of tissue paper. Not just the structure, the detail on the Trishul, and elephant is also to be appreciated. It looks like any other Ganesh Idol, but the fact that it is made out of tissue paper makes it stand out!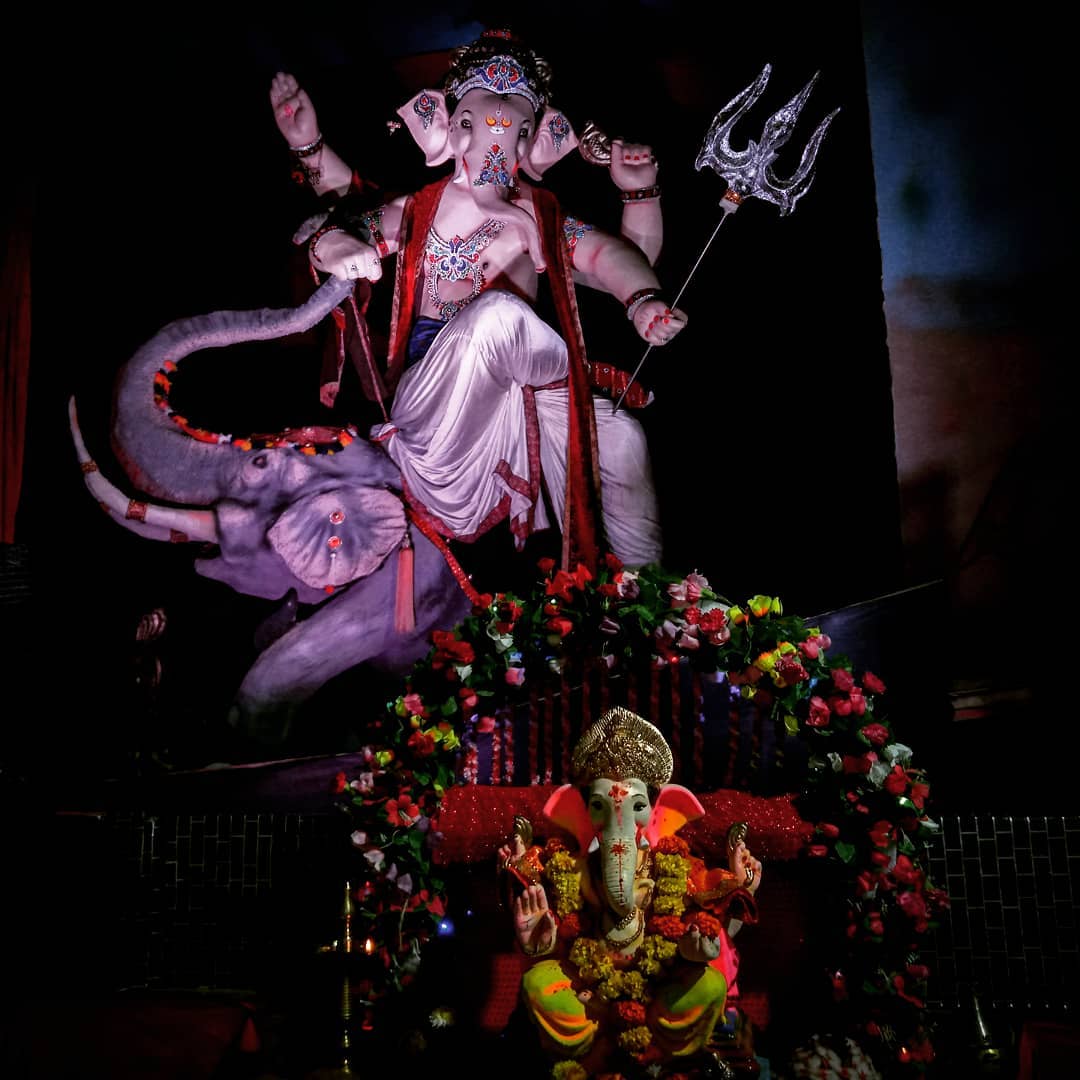 Also Read: Dr Binish Desai Makes Eco-Friendly Ganesha Idols Out Of Jewellery Waste
6. Fibre and Paper Ganesha
This idol in Wadala's CGS Colony was made out of paper and fibre which not only makes it unique, it is also eco-friendly. As we are all aware, eco-friendly is the need of the hour especially in Mumbai, Ganesh Pandals like these are setting an example for everyone.
7. Spice Ganpati, Malad
Sri Sai Darshan Mitra Mandal in Malad surprised us all! Here is the most unique idol that is made out of
9kg clove, 20kg cinnamon, 6kg cardamom, 2kg chilly and 1kg mustard seeds. This Ganpati is one of a find and possible the quirkiest. The organiser of this Mandal also said the idol is completely eco-friendly as they use items like paper, cardboard, wood and rice paste to make the initial structure.
If you think we missed out on any unique Ganesh idols, do let us know in the comments below! These were some of the most unique Lord Ganesha idols in Mumbai for 2019. It still leaves us awestruck.