Get Frozen in Time
With the onset of winter, the roof of the world is literally cut off from the rest of humanity. Wrapped in an icy blanket, the Land of Lamas provide an extremely enriching experience. From unimaginably beautiful panoramic views to the serene monasteries, from trekking trails to bike riding, from blue lakes to the extensive stretch of majestic brown mountains, Leh  has it all.

Hold on! Now, are you wondering if it's all the same in freezing winters as well? We just experienced temperatures plummeting to -10 degree celsius in this highest settlement of India and totally loved it.
Here's why we think you must get frozen in time in Ladakh this winters.
1. Experience Cold Like Never Before
Have you ever witnessed water turning into ice in a matter of few minutes? This is your opportunity. Winter temperatures in Leh are in the range of 5 to -20 C. Probably as cold as a freezer. Now this is something you would have never experienced before. You have a warm jacket and cold breeze giving you company.
Don't worry, after a day of acclimatization, your body learns to enjoy the cold weather, as long as you are well clad.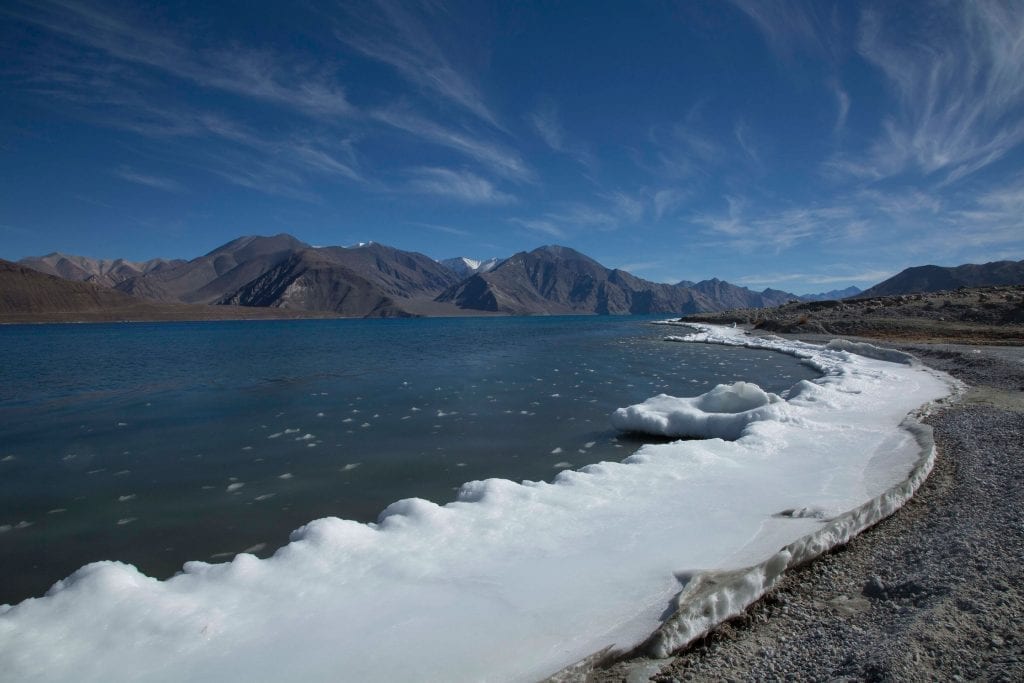 2. Walk or Skate on Frozen Lakes
This is the only time of the year when the rivers gushing with water come to a standstill and freeze in time. Chadar Trek, which is done on Zanskar river is at its best this time of the year. You can unfold the mystery of the Himalayas as you beat all the challenges trekking on the frozen Zanskar river.
Even the highest salt water lake Pangong Tso freezes completely and if you are lucky you would even see the Yaks walking over the hard surfaces as they migrate from one place to another.



3. Best time to Spot Snow Tigers
Winters is the best time to spot the elusive Snow Leopard. Most Himalayan animals tend to come down to lower altitudes as the harsh winters set in. That makes it easier to spot the rarely seen, snow leopard. Locals tell us that they are quite harmless as long as you don't bother them.
Blue sheep, mountain wolf, wild hares, magpies are some of the species that you will encounter.



4. Be a Traveller and not a Tourist
Explore Ladakh in its harshest time, connect with the soul of the place and experience the never-seen-before side of Ladakh. Trust us, the reward will be astounding.
Being a popular summer destination, winters here give you that feeling of solitude you don't get from city life. The rugged, rustic, and immensely mesmerizing place will leave you at peace, more than ever before.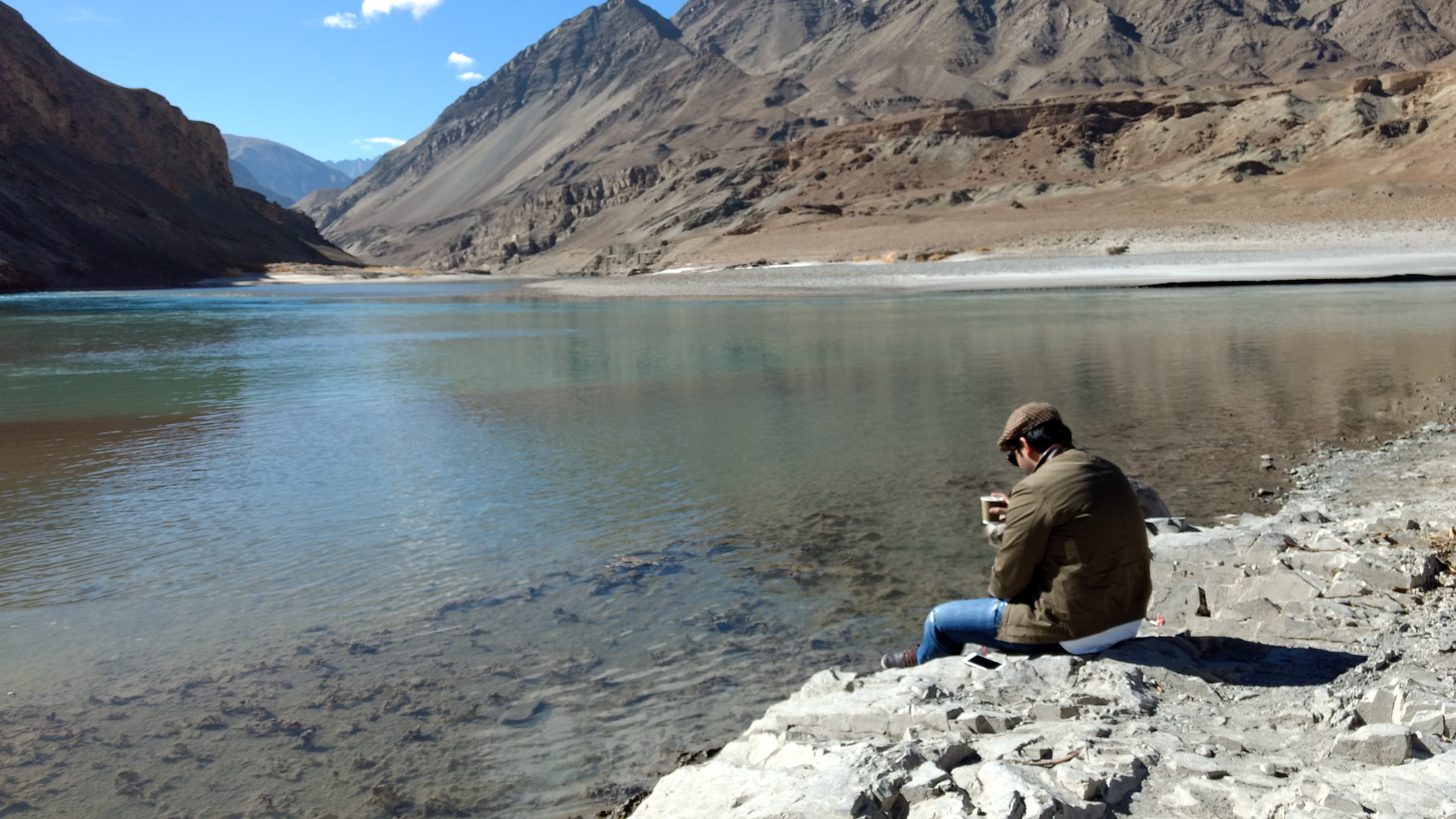 Leh's earthy brown mountainous terrain & freezing temperature could initially intimidate you. But once it grows on you, it surely inspires you and gets ingrained in your memory forever.
Among your winter achievements at Leh could be Khardung La Pass, one of World's highest motorable road, 18,000 feet above the sea levels and Pangong Tso Lake which is approximately 14,000 ft above the sea level, at sub zero temperature.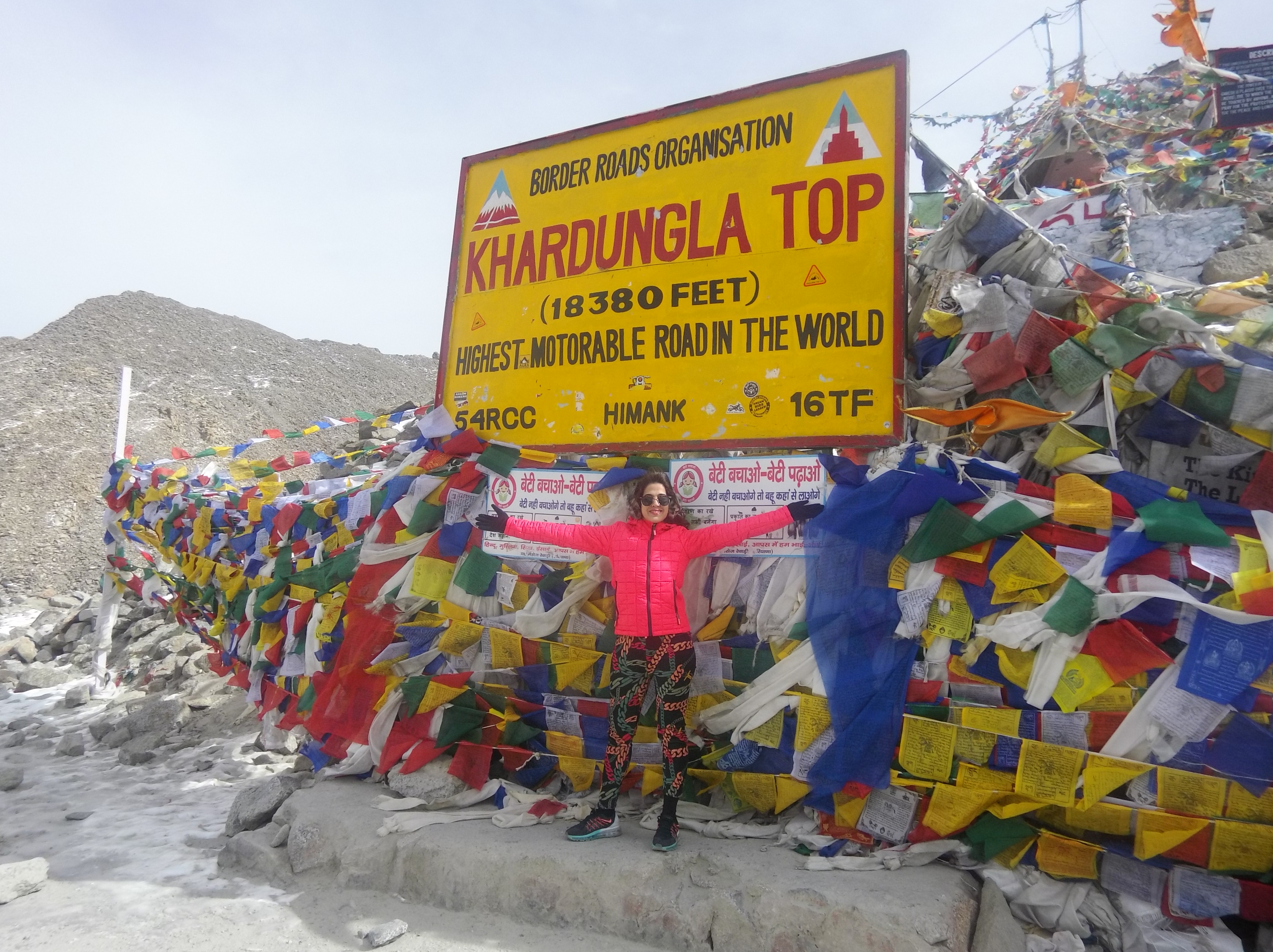 5. It's a Photographer's paradise
With such a clean landscape, even an amateur photographer like me could also get some amazing shots. Leh in winters is a photographer's paradise. Though, we also feel that no photograph can do justice to the serenity this place offers.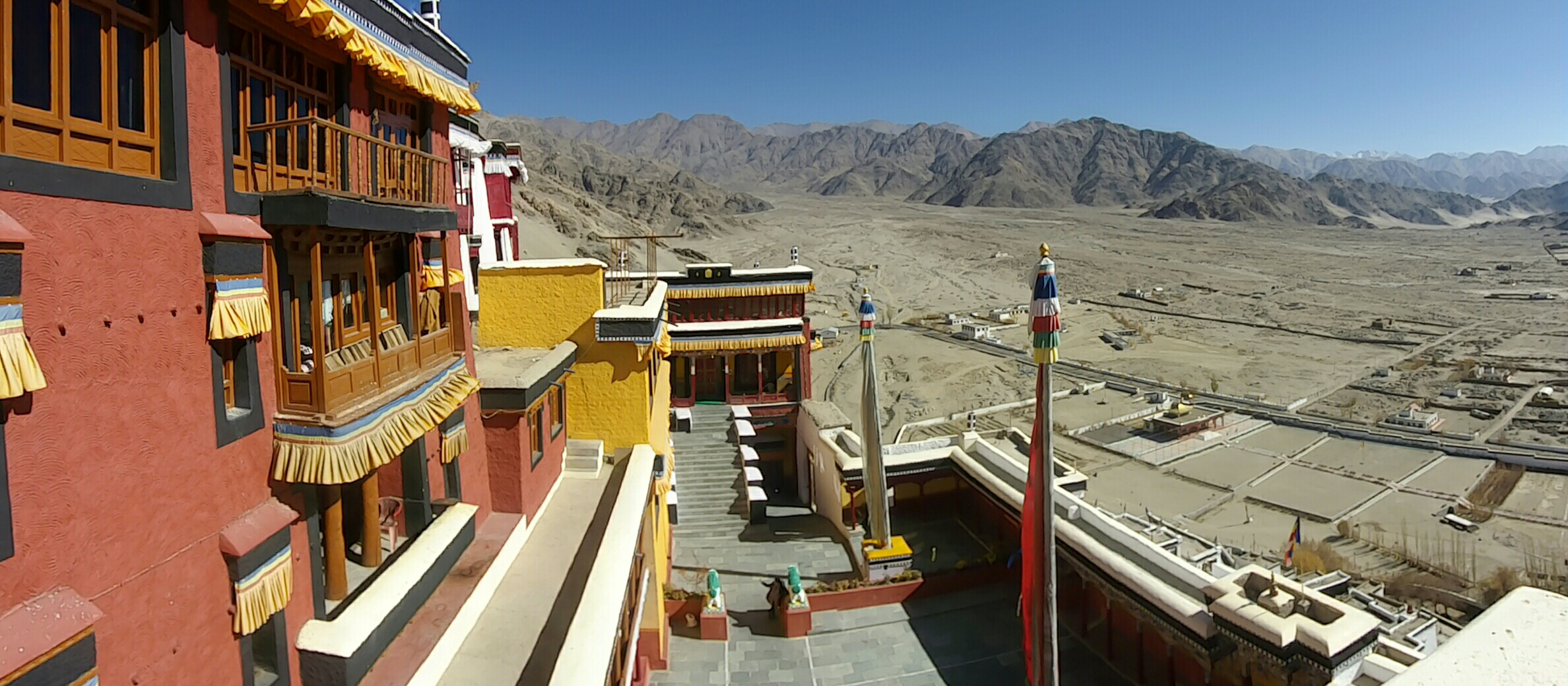 6. Enjoy Warm Ladakhi Hospitality
From this year onwards, one of the most luxurious hotel, The Grand Dragon Ladakh, has decided to keep it the doors open all through the year for you to experience the never-seen-before winters in Ladakh.
The owner of the property, Gulam Mustafa has been personally involved to keep the hotel temperature controlled. He has come up with innovative solutions to keep the warm water flowing at a time, when everything else freezes in Ladakh. You can enjoy the stunning views of the picturesque landscape, the vivid colors of an ever-changing sky and the lofty Himalayan peaks from the comfort of your room.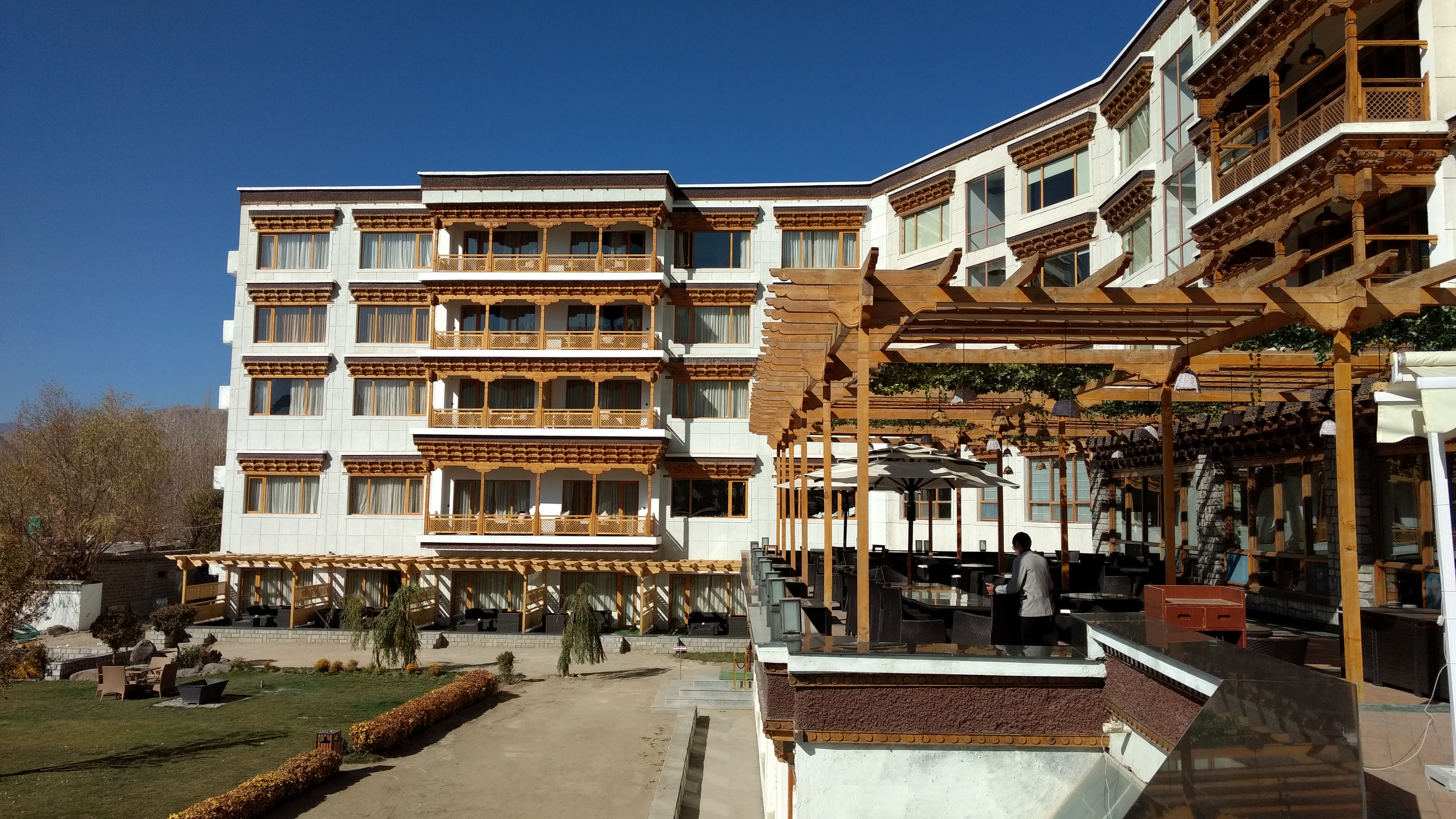 7. Great Value for Deals
Winters, being an off-season period can get you some really attractive packages, be it flights or hotels. While Go Air offers a cheaper ticket, The Grand Dragon Ladakh also offers an attractive 24% off for the winter experience and even customize a day-to-day itinerary for their patrons. Even local shopping gets cheaper in comparison to the popular summer months.



8. Begin your 2017 by Chanting with Monks in Monasteries
The monasteries here are ancient with beautiful artwork, scriptures, and murals in them. Attending the morning prayer and chanting with the monks can be a very special experience and a lovely way to ring in 2017.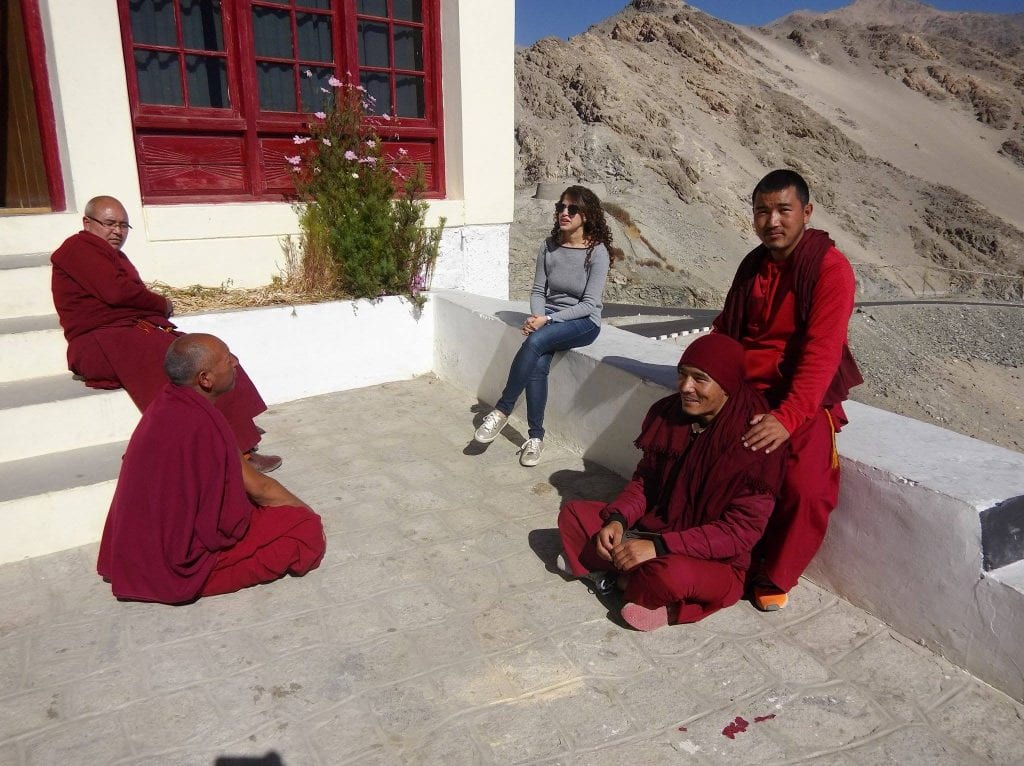 Are you still asking yourself, "Why Leh in winters?" Let me know in the comments section.
Also read: