Under 140 Characters
The rum-soaked gulab jamun in the shape of a donut is all what you want to finish your meal with at The Bombay Canteen!
What Is It?
Bombay Canteen in Kamala Mills compound has a vast and interesting selection of desserts. Our pick here being Gulab Nut. Gulab Nut is Bombay Canteen's take on our traditional Gulab Jamun & it's alcoholic! "Kyuki haan! haan! Main alcoholic hu!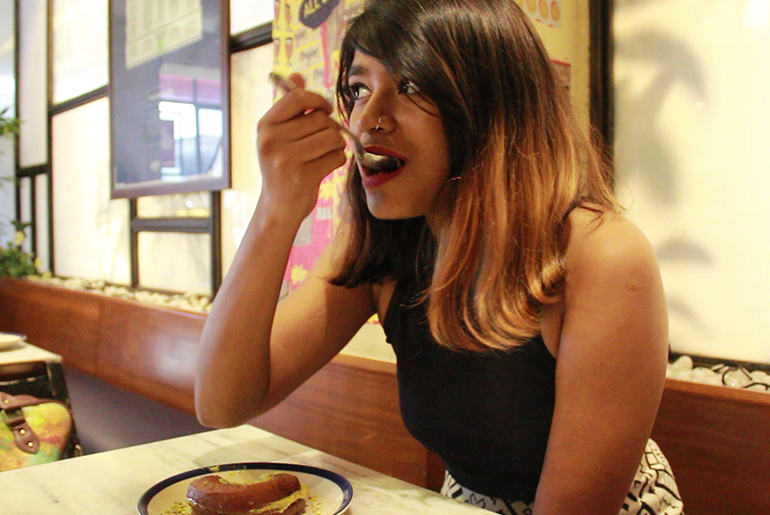 Boozy Gulab Nut is a take on baba au rhum. It is a small yeast cake saturated in syrup made with hard liquor, usually rum. This super interesting version of our Gulab Jamun is almost 5 times the size of normal gulab jamun and is a – donut-shaped gulab jamun fried in ghee and then soaked in Old Monk, giving it a sweet rum flavour. Served with pista cream, we all love when the Gulab Nut kicks it in the end.
Also Read: Beer Popsicle! Because Chugging Beer Is Just Too Mainstream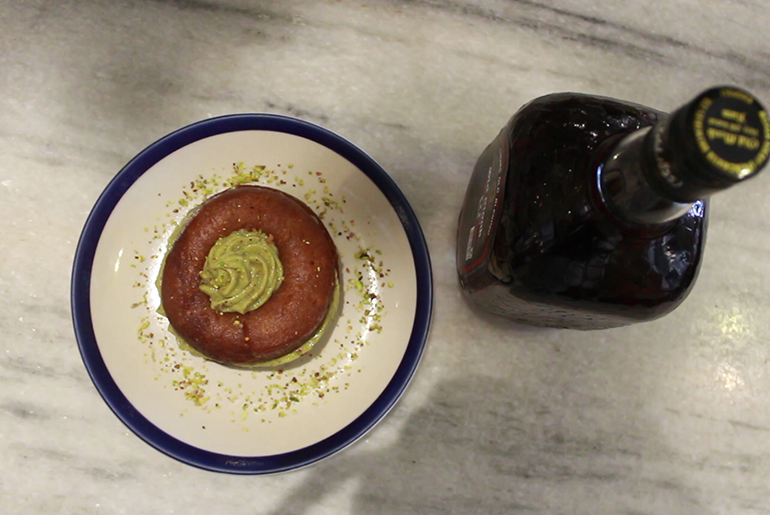 About Bombay Canteen
Bombay Canteen in Kamala Mills is an India inspired cafe that serves Modern Indian cuisine and has a wide range of spirits to sip on as you enjoy your meal. The decor here is a lot like the old Bambaiya structures, building and hospitals. It has stained glass windows and mosaic flooring that gives a very rustic charm.
Their desi food with a twist is quite the hype  because it's totally Indian and celebrates the city of Mumbai which is a shelter for a number of diversities of the country.
Also Read: Kandivali's Latest Entrant Fisco Has A Giant Tree And Delicious Food!
What Else?
When here, you can also try out their Coffee Rasgulla.
This is another Indian favourite dessert that been given a creative touch. As the name suggests it has a hint of coffee in it. Soft and juicy 'Chena' Rasgullas are dipped in expresso which is then served with caramel ice cream and chikki made of peanut.
Also Read: Country Of Origin's Molten Espresso Mug Is What You Want When You Crave For Chocolate & Coffee
Deets
Where: Kamala Mills, Lower Parel, Mumbai
When: 12 Noon to 1 AM
Cost of gulab nut: ₹300
How Much: ₹2,000 for two people (approx.) with alcohol
LIKE Curly Tales on Facebook | Instagram| Twitter
You can also subscribe to our newsletters