Travelling by a private yacht charter is one of the most enjoyable ways to reach off-beaten destinations. It's ideal for a reunion with friends, a family holiday or a romantic vacation with bae. The best part about a yacht vacation is that you can travel with who you want, eat what you crave for and travel where your heart desires. Sounds too good to be true right? Well, yacht vacations are tailored to meet your needs and offer experiences that can't be found anywhere else. So whether you wish to cruise the Mediterranean in style or get exclusive access to Italian Riviera or adventure in the Indonesian archipelago you can surely do all this and more. So here are 5 things you must know when booking private yacht vacations. 
1. Book The Type Of Private Yacht Depending On The Number Of People
Most yachts have a non-negotiable capacity of a maximum of 12 guests onboard. But there are few that can accommodate a larger party of up to 30 guests. So, it's important to book the right vessel once you confirm the number of travellers on your charter. After all, the size of the vessel you'll book shall determine the budget and type of special amenities offered.  These amenities include jetskis, diving boards, water slides or even inflatables.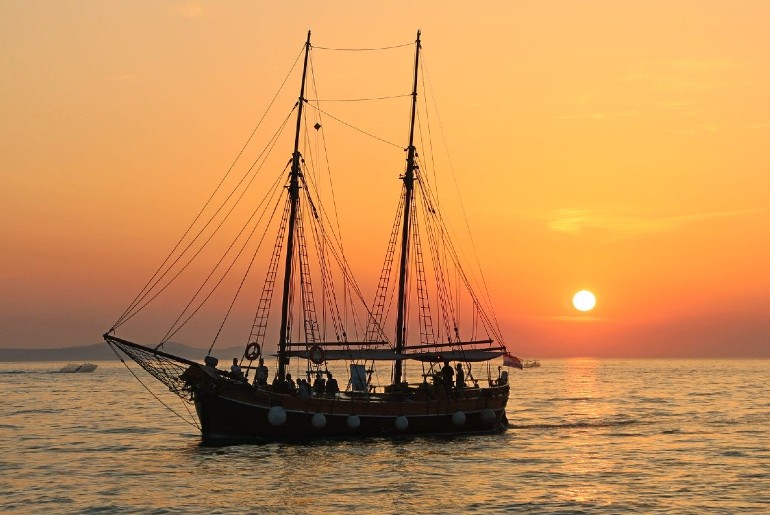 The yachts mostly available for charter are mega yacht, motor yacht, catamaran and sailboat. Megayacht is the most expensive one which spans typically 100 feet in length. It can even hold an entire helicopter. Motorboats are smaller and preferable while travelling quickly to an island. Catamarans are cosy and great for guests who might be susceptible to seasickness. And finally, sailboats are for those who love the traditional, minimalistic and romantic boat life in the clear blue waters.
2.  Plan Your Destination According To Weather & Tourist Season
Once you know what kind of yacht you want, the next step is to decide where you wish to go. While choosing a spot, you must know that every destination's season shall have its peak. If your family or friends prefer a quieter and more private experience then booking close to the end of the beginning of the tourist season may be ideal. And if your group doesn't mind crowds, then any time is great to go. But do make sure that you check the weather conditions of your destination before planning your trip. This will ensure you're prepared in every way.
Also Read: I Ditched The Flight & Took A Luxury Cruise To Goa Instead
3. Design Your Itinerary in A Flexible Manner
Yacht charters allow you to visit lots of destinations easily in a shorter span of time. It can include touring on land and cruising through the waters. Since yacht vacations are a private experience, there's lots of room for customisation. You have all the freedom in the world to make robust itineraries. But do remember, that everything depends on the weather. Routing has no guarantee and can alter at any moment depending on the conditions.
So, avoid booking non-refundable hotels, restaurant reservations and activities. Make sure you leave room in your itinerary for a last-minute change of plans. Even the perfect yacht itineraries can change at some point. So, design your itinerary in a flexible manner. Your crew and captain are equipped to handle these changes and they shall discuss the day's plan every morning depending on the weather and your desires.
4. Ask For What You Want Without Any Hesitation
Your private yacht must feel like your home away from home. You are carrying a part of your home with you through your loved ones and your customized house with a sail. So, do build a great connection with your captain and crew. More importantly, don't hesitate to ask for anything that you want. It's likely that your trip designer shall ask you to feel out a detailed 'Preference Sheet'.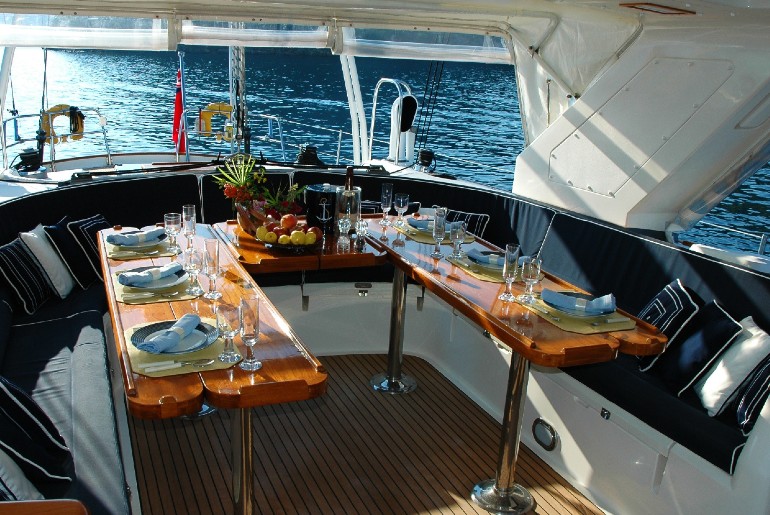 This will be shared with the captain and chef several months before your departure. This sheet shall include your selection of meals, activities and amenities for your group. Pour your heart out about your pet peeves, divulge any particular option including child-friendly equipment, high-speed internet, health spa, masseuse or even a DJ onboard. The options are endless and too good to be true. So, don't feel shy to pamper yourself and customise your own home on waters.
Also Read: I Have Travelled To 6 Countries, 12 Cities And 2 Islands In The First Year Of My Marriage
5. Follow Proper Yacht Etiquette
Every country has its own set of etiquettes and culture that you must respect and follow. Similarly, when you go on a private yacht vacation with your loved ones, its important to follow proper yacht etiquette. The etiquettes include using soft-sided luggage for packing due to , limited storage space.  It's also not advisable to wear high heeled shoes as it can damage the deck. Keep the guest list intact and don't bring unexpected guests abroad.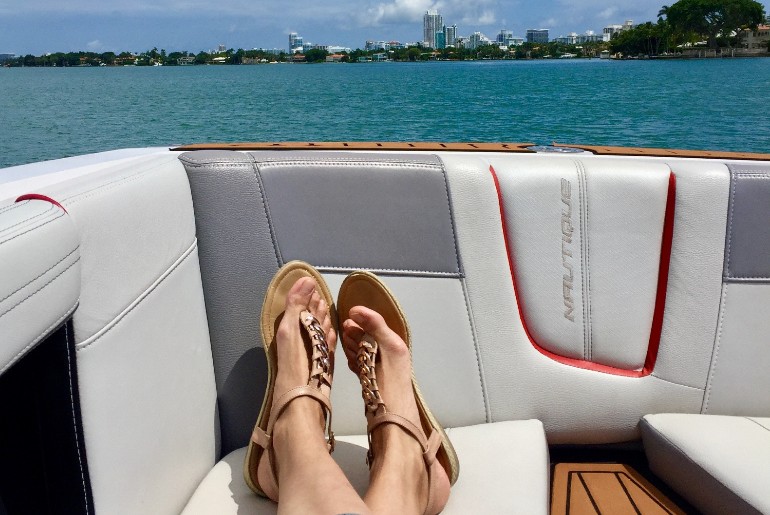 The yacht provides a specific stock of food and beverages, so you need to tell your captain in advance if there shall be more guests. These are just some guidelines to be kept in mind. Depending on the yacht you choose, there shall be more guidelines which you need to follow without fail.  So, these are some of the points you need to keep in mind when you plan a private yacht vacation. Most importantly, remember to pamper yourself and have a joyous experience with your loved ones. If you need a little help, here are some Bollywood films that shall inspire you to travel.