Tamil Nadu has a lot of undiscovered places that will simply blow your mind with their beauty and charm. There is a lot to do in the state rather than traveling to Pondicherry in Chennai. The state is filled with greenery with picturesque views at every corner, yet attracts very less tourists throughout the year. Let's take a look at some hidden gems in Tamil Nadu for your next trip here.
1. 
Kalrayan Hills
Nestled in the Eastern Ghats of Tamil Nadu, Kalrayan Hills is one of the unexplored gems in Tamil Nadu. The entire range is beautifully surrounded by plants and trees. Also, various kinds of vegetables grow in that area. Some touristy locations here are Periyar Falls, Megam Falls, Gomukhi dam, and Pappanaikan Patti Dam. The weather will make you feel refreshing and relaxing amidst nature.
Also read: Take A Boat Ride To Tamil Nadu's Kurusadai Island & Spot Corals & Marine Life
2.

Pichavaram Mangrove Forest

We all have heard about Sunderban forest, the biggest mangrove forest in the world, at some point in our lives. But little did we know that India is also the home to the second largest mangrove forest in the world. Nestled 75km away from Pondicherry, Pichavaram Mangrove Forest is present to give you an experience of a lifetime. Every corner of this forest makes you understand why it is one of the most stunning gems in Tamil Nadu. Riding in a boat and exploring the entire forest is a must.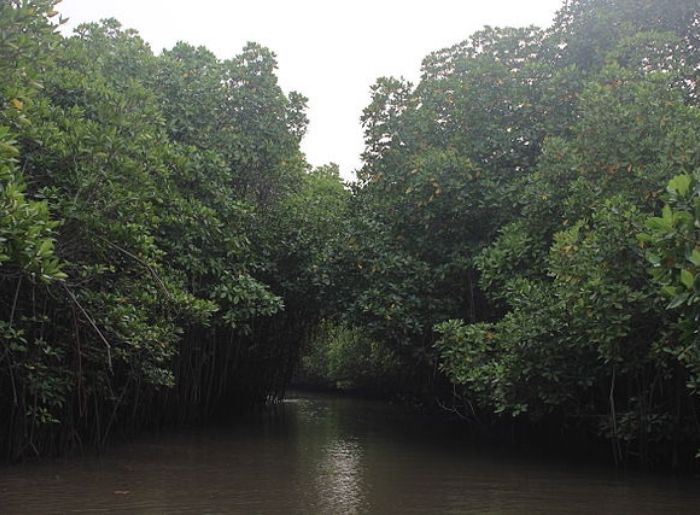 3. 
Valparai
Tamil Nadu is surrounded by so much lush greenery and hills all around. Most of these are unexplored yet some of the most beautiful places in the state. One such destination is Valparai located 3500 feet above sea level. If you are an adventure enthusiast then this trip is going to be extremely entertaining for you as you need to cross 40 turns while reaching the destination. There is so much to explore in this place such as Monkey Falls, Aaliyar Dam, Balaji Temple, Koolangal Aaru, Chinnakallar Dam, and more.
View this post on Instagram
4. 

Dhanushkodi

Have you ever travelled to a haunted place? Well, technically Dhanushkodi is not haunted but the vibes feel quite similar due to the surroundings. This place is an abandoned town on the southernmost tip of the island of Rameshwaram. The Rameswaram cyclone in 1964 completely destroyed Dhanushkodi and people travel here to witness the ruins of the old Church and railway station. Also, it is said that one can see Ram Setu from here. This place is indeed one of the hidden gems in Tamil Nadu.

Also read: Tamil Nadu Bans Entry To All Beaches On New Year; Extends COVID-19 Lockdown
5.
Sirumalai
Surrounded by lush greenery and oh-so-perfect weather, Sirumalai is one of the most unexplored hidden gems in Tamil Nadu. Nestled about 1600m from sea level, this place seems like a blanket of various flora and fauna. You need to cross 18 turns to reach the destination, making it a fun ride for adventure enthusiasts. Some places to explore here are visiting the church and boating in the Sirumalai Lake.
Here are some more hidden gems for you to explore in Tamil Nadu.