If you are a Jain, the struggle to obtain good enough food is real. Every time you go out with your friends, you are paralyzed with fear if you will have to hungry again because no restaurant seems to care for us poor Jains. But leave all that behind and get ready to go on a food tour in Mumbai because we have rounded up the best Jain food list at 11 places to have good and filling Jain food at! What's amazing is that you don't even have to be Jain to eat at these places. You with me people? Team Curly Tales has got you.
Also Read: Have You Eaten At The 16 Best Biryani Places in Mumbai?
1. Big Binge Co, Vile Parle
Big Binge Co. at Vile Parle East is a paradise for all Jain people that dishes out an innovative menu for all alike. With pretty ambience and lights, the bestselling dish here is Mumbai's favourite with a Jain twist, the Jain Vada Pav. It is served along with mint chutney and tamarind chutney and also roasted green chillies.
You can also try cheese chilli fries – The fries are topped with cheese sauce and siracha sauce along with finely sliced green chillies giving a mix of spicy and cheesy to your palette. Also, you definitely have to try their Thai curry.  The gravy is thick and creamy coupled with lots of veggies.
Also, try Desi Videshi –  something different, Desi Gujarati kachoris tossed in apparently Videshi sauces and flavours topped with grated cheese. Though basic but you cannot possibly miss the Cold Coffee – the rich taste of coffee and the aroma of the coffee beans will make you drool. Finally, end your meal with dark chocolate waffles topped with dark chocolate sauce, chocolate wafers, vanilla ice cream. Ain't that a great Jain fare? We say yes!
Address: Big Binge Co, Shop 1, Casa Blanca Building, Ground Floor, Vile Parle East, Near Sun City Theatre, Vile Parle East, Mumbai
Cost: ₹500 for two people (approx.)
Contact: +917506909399, 08928235163
2. Jain Sabkuchh Food Plaza, Malad
One of the city's hotspots for serving yummy Jain food, 'cause who said Jains can't have all the fun? If you're going to start off with the chaat section, they have Jain options in that as well. Apart from that, they serve modern cuisines like sandwiches and burgers but for our Desi folks, try out their South Indian dishes. Take a dig at their selection of pav bhaji with the popular ones being cheese pav bhaji and Jain pav bhaji. There's something for everyone here! Definitely, a must add to your Jain food list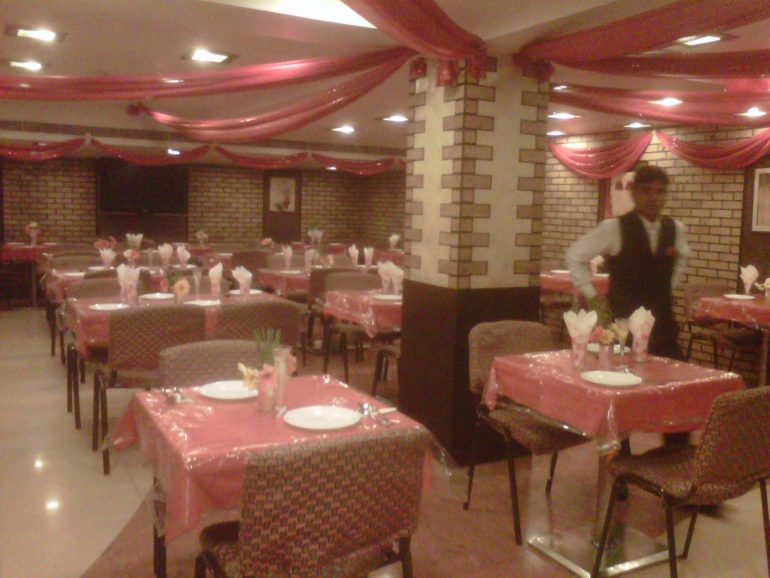 Address: Jain Subkuchh Complex, Near Inorbit Mall, Mindspace, Link Road, Malad West, Mumbai
Contact: 022 28771320, 022 28755555
Avg cost for 2: ₹600
3. Samrat Restaurant, Churchgate 
Let's talk about some Jain food in South Bombay. Samrat has been serving Jain delicacies in SoBo for years now and the food is loved by all. TheirJain pav bhaji is appreciated the most along with the simple Daal Khichdi. Try out their Gujratai Thali if you're up for a whole meal.
Address: Samrat Restaurant, Ground Floor, Prem Court, JT Road, Churchgate, Mumbai
Phone:022 42135401
Approx cost:₹900 for two people
4. Relish, Churchgate
SoBo takes another crown for being part of the best Jain food list. Relish has been there for a while now and we're all fans. It is a delight for all the vegetarians and Jains in the house, especially if you're taking a group to enjoy the Gujarati Thali. If you thought Indian is all that they have, you're forgetting about the lovely Italian and Mexican dishes they serve.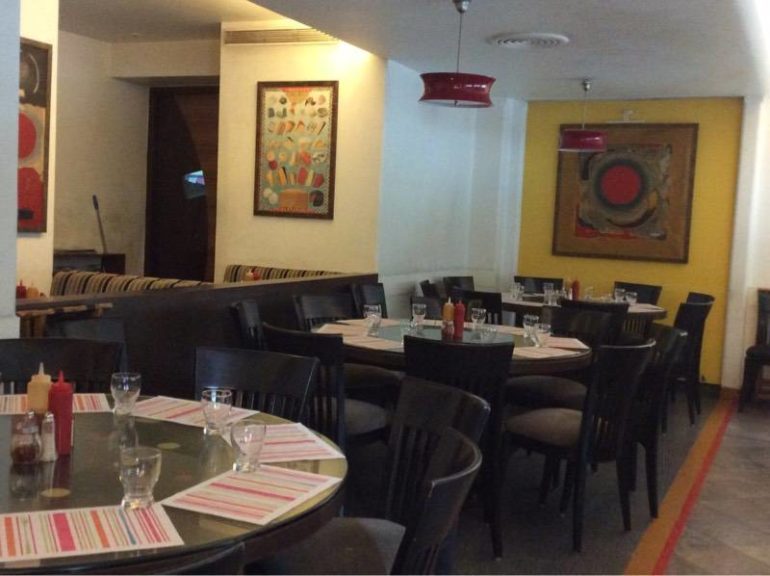 Address: Relish, Prem Court, J Tata Road, Churchgate, Mumbai
Phone: 022 42135419
Approx cost:₹1,200 for two people
5. Curry Twist, Saki Naka 
An absolute must-try place for all vegetarians and Jains, Curry Twist serves Indian and Oriental cuisine. Their Indian breads taste yummy with the selection of paneer and a variety of koftas they offer. Overall, this eatery offers plenty of vegetarian options to choose from. Jain lunch dates are sorted.
Address: Curry Twist, Sagar Pallazio, Andheri Kurla Road, Opposite Chakra, Sakinaka, Mumbai
Phone:
022 28518800, 
022 28513300
Approx cost: ₹1,000 for two people
6. Puranmal Restaurant, Juhu
As a majority of the Jain population resides in areas like Vile Parle and Juhu, Puranmal is probably the go-to location on your Jain food list for scrumptious food. Serving thalis, main course items, Oriental, Chinese and even Italian, Puranmal is an all-rounder when it comes to impressing the Jain and vegetarian folks.
Address: Puranmal, Bharat Bhavan, Juhu Road, Ville Parle West, Mumbai, Maharashtra 400056
Phone: 092234 11146
Approx cost: ₹1,000 for two people
7. Agarwal Fast Food, Kalbadevi
Everyone likes their chaat and Jain people are no different! So here's the perfect chaat to add to your Jain food list that has Jain versions of all the items they serve here! Isn't that amazing? Located in Kalbadevi, Zaveri Bazaar, it is easy to spot the famous street food joint always thronging with customers. The speciality here is an innovative dish cooked up by Bipin Patel, the Sev Khamani! It is made from our favourite Khaman Dhokla by crushing and frying them in spices, adding crunchy Sev for garnish. Do try the Aloo Pyaaz Kachori and countless other items on the menu including Dahi and Sev Puri.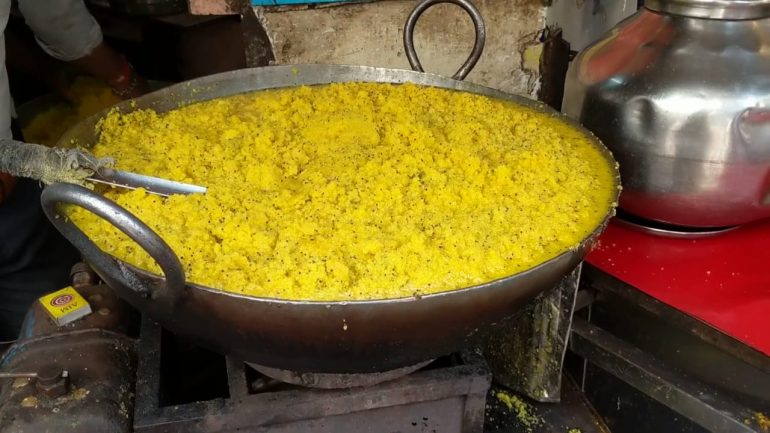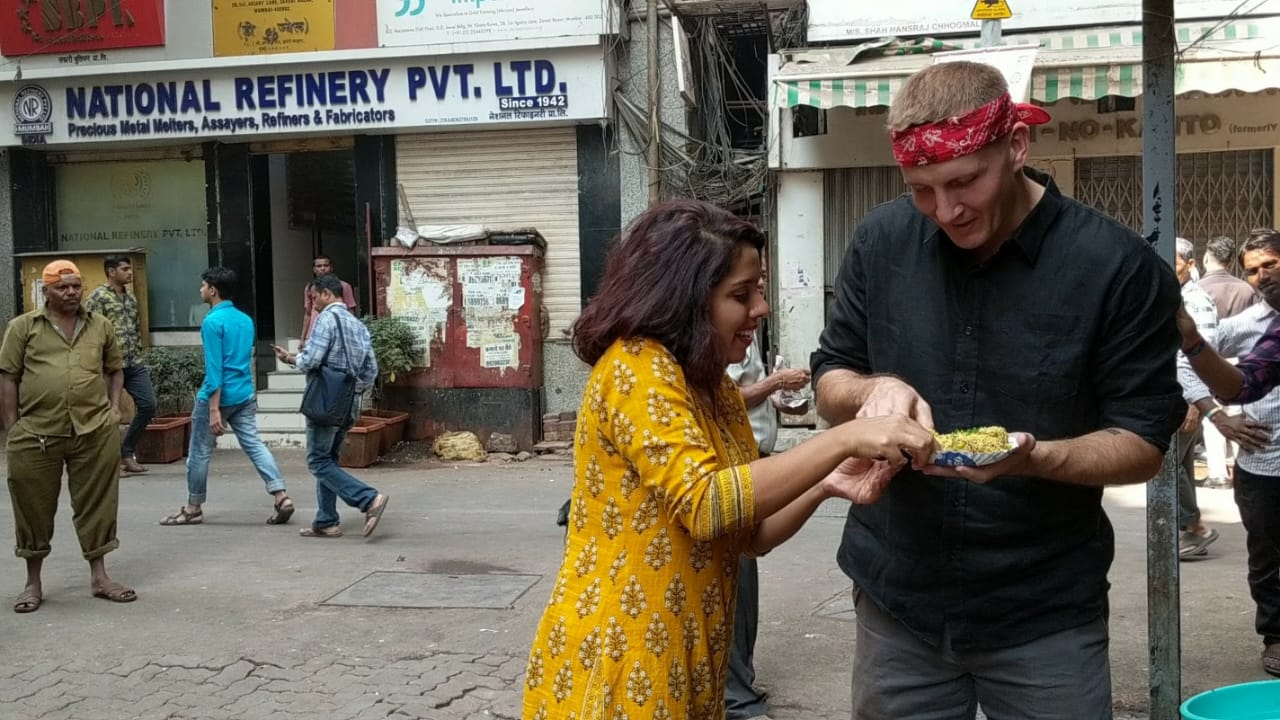 Address: Agarwal Fast Food, Shop No 6 A/B, Usman Manzil, 1/3, Zaveri Bazar, Agiryari Lane, Usman Manzil, Chippi Chawl, Zaveri bazar, Mumbai – 400003
Contact: 097737 36063
Watch this for a fun food trail in Mumbai under 100 Dollars! :
8. Cafe Madras, Matunga
Winning our hearts since the past few decades, Madras Cafe is definitely one of our top choices for breakfast in Mumbai! And it serves authentic south Indian food in Jain variants as well! Now good south Indian Jain food is not too far. Watch this for more details:
Serving you throughout the day with some authentic idlis and masala dosas, this one takes the crown for the best South Indian food in the city. Let's not forget the iconic rasam vadas, the warm upma and their filter coffee. Cafe Madras being the home to panpoli, a dessert made with jaggery and banana, makes this dessert a 'must-try' on the menu. Let's just say this is the perfect eatery if you want delicious food with a hint of nostalgia to it.
Curly Tales team visited the 80-year-old South Indian breakfast joint and loved the pocket-friendly food along with the relaxed vibe. Start with Upma Podi (₹62) – Upma served with coconut chutney then we tried the Masala Dosa (₹71) – Crispy dosa served with coconut chutney & sambar and Medu Vada (₹48) – 2 pieces that are crunchy on the outside & soft on the inside. To get your caffeine fix, try out their Filter Kaapi (₹37) – The Kaapi is brewed from their in-house blend made in Vakola.
Address: Cafe Madras, 38 B, Circle House, King's Circle Near Maheshwari Udyan, Matunga East
Approx cost for two: ₹250
9. Burma Burma, Fort
An Asian outlet that serves Jain food as well? Yes! Burma Burma has got you covered for all your Pan Asian cravings in Jain cuisine and is a must add on your Jain food list. The menu reflects the humble hospitality the team received as they travelled through the Central and Southern parts of the country, tasting delicious local meals in its various villages. The spirit of their Thingyan menu is thus rightly based on the values of sharing and community. With the intent to cherish this spirit in their present menu, the restaurant celebrates this very aspect of Asian cuisines.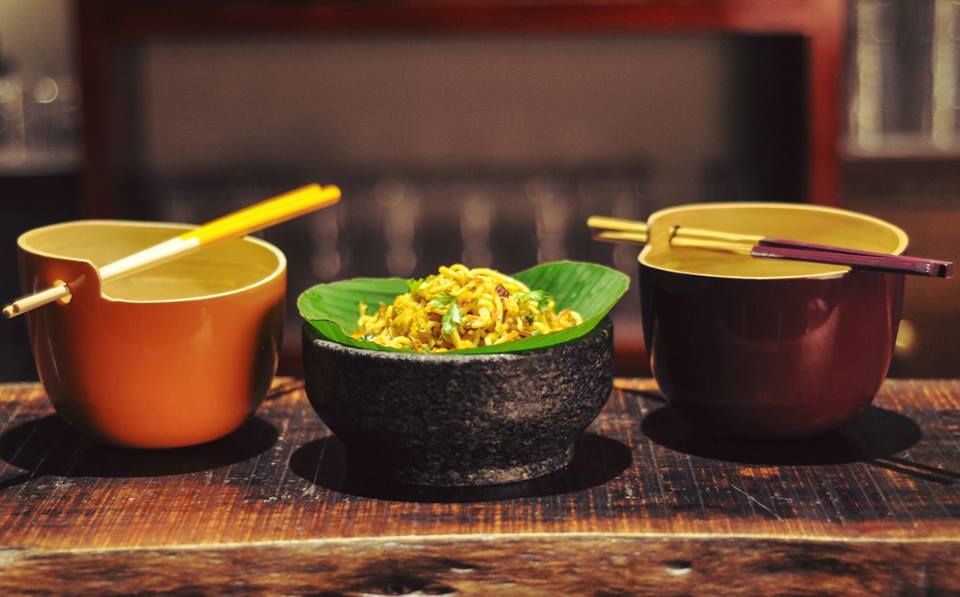 From their newly coined Spicy Avacado Tea Leaf Salad, to a classic rendition of the Quack Palata, they are also bringing in a dash of surprise with their 999 noodles. And not to be missed, Khow Suey is basically a Burmese noodle dish, with noodles, vegetables, and a coconut-based curry. It is not very heavy even though it is coconut milk-based and is more on the tangy side. However, only Burma Burma has come up with the idea of Dry Khow suey, which has all vegetables and noodles, but no curry.
Their bubble tea is good, but their Burmese Blossom(mocktail) is even better! The perfect blend of watermelon, rose extracts, cherry, and cranberry, is what makes this the most refreshing drink you'll ever have. 

Address: Burma Burma, Kothari House, Allana Centre Lane, MG Road, Behind Mumbai University, Fort, Mumbai
Contact: +91 7506061460
Avg cost for 2: ₹1,500
10. Kansar, Borivali
This vegetarian haven in Borivali is popular for its thalis, khichdis and kadhi. And guess what? They have a Jain menu as well! What more can we ask for? Head here and gorge away on the yummy Jain thalis and kadhi and khichdi's that will transport you right back home with their bang on flavours.
Address: Kansar, Ground Floor, Disha Apartment, Near Joggers Park, Chikuwadi, Borivali West, Mumbai
Contact: 91 9099942222, 91 9099962222
Avg cost for 2: ₹800
11. Maharaja Bhog, All Outlets
This is another favourite haunt in Mumbai for great Jain food. You get authentic Rajasthani thalis here that simply cannot be missed. Also try the Dhokla, Chaat, Chaach, Shrikhand, Malpua, Fruit Salad and more. It's Jain paradise people. Make reservations now.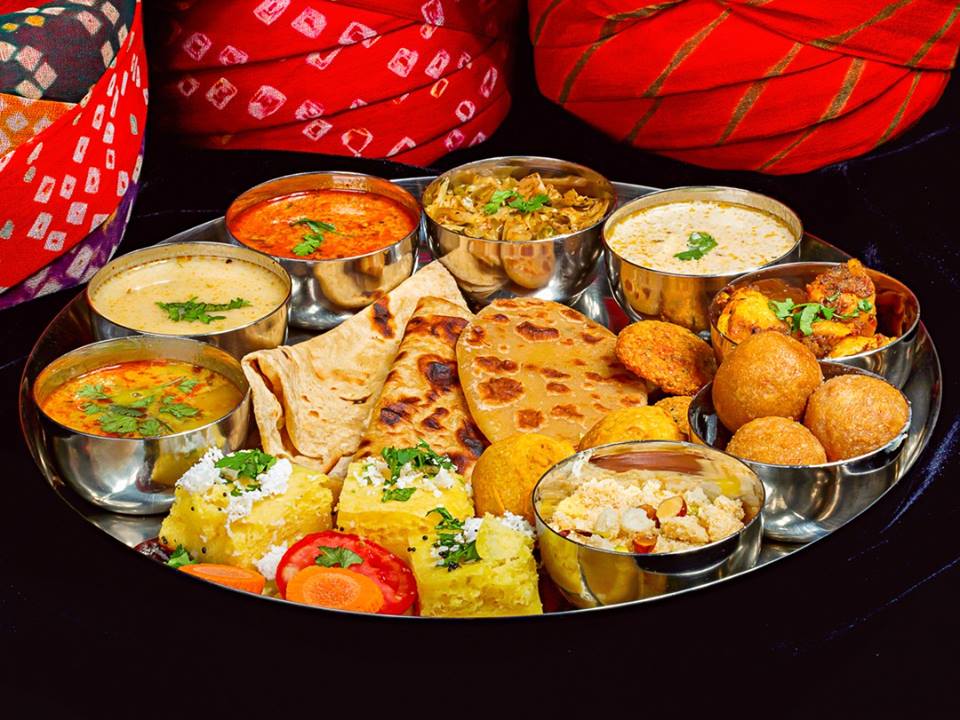 Contact: 022 24811300 (Lower Parel outlet) 
Ag cost for 2: ₹1,200
Are you Jains satisfied with this super cola list of places serving the best Jain food? All the Jain food list covered? Know more such places? Let us know in the comments below!