Wildlife spotting, anyone? Well, we all want to catch a glimpse of exotic wildlife when we are travelling. But is it always a pleasant experience? Certainly not for this group of women travellers in South Africa.
Viral Video Shows Baboon Entering Vacation Home In South Africa
Recently, Zoe Williams, a Twitter user, shared a video from her vacation in South Africa. And guess what? It captures a baboon walking on the kitchen countertop of the vacation home, tearing open a packet of chips and being an absolute mess-maker in the kitchen.
I'm traumatized 😭😭😭 https://t.co/VR2f9ArlRt pic.twitter.com/MeutkBnPDy

— Zoe 💍 (@MsWilliamsss) November 12, 2022
One of the women was making herself avocado toast for breakfast when the baboon entered. In the video, we can see her scared out of her wits, screaming and hiding behind the kitchen wall. While the baboon continues to walk, eat, and wreak havoc with its characteristic swag.
It Drank Alcohol & Ate Chips
But it obviously did not end there. Along with avocados, and chips, the baboon also drank some Hennessy. We can hear a woman in the background expressing her surprise at an alcohol-drinking baboon.
On the other hand, the baboon found Hennessy to be at par with his tastebuds. He left very little for his human neighbours.
Guys???? pic.twitter.com/b3i3QB1esH

— Zoe 💍 (@MsWilliamsss) November 12, 2022
In this, it is seen taking a leisurely stroll along the pool, overlooking the beautiful green mountains and blue waters of Knysna, South Africa.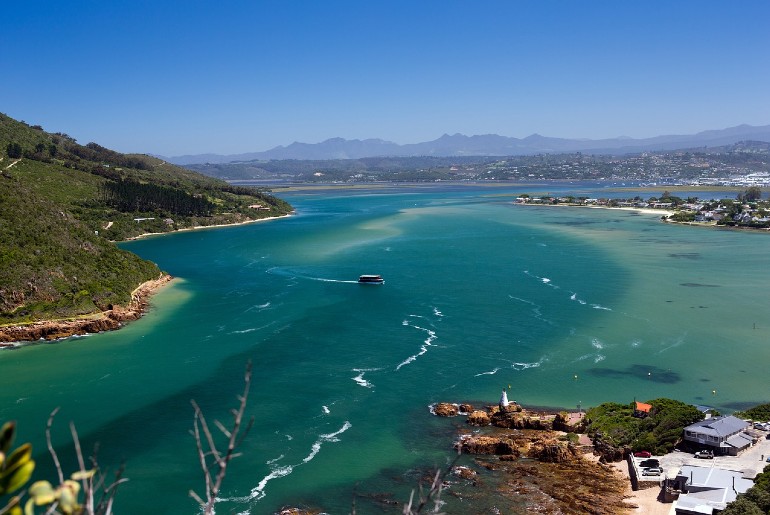 The clip with 3.8 million views has garnered a lot of fun reactions from Twitteratis.
Felicity Zitha, another Twitter user, shared a similar experience of vacationing at Zimbali. She shared a video of a monkey chomping away a slice of pizza from the box.
This is what happened to us in Zimbali 😂😂😂😂😂😂 pic.twitter.com/iOy4vUtgZc

— IG: Felicity_Zitha 🦋 (@Felicity_Zitha) November 12, 2022
Also read: This Restaurant In Japan Hired Monkeys To Serve Food & Drinks & They Are Just Too Cute! (curlytales.com)
We all know that animals invading human homes for food are nothing new. In a world where cohabitation has become the new mantra, the baboon was just following the trend.
But, the question remains. If you were to witness the same, will it be a nightmare or not? Do let us know in the comments.
Cover Image Courtesy: @Felicity_Zitha/ Twitter