Evoke the utter magic and vibrancy of mother nature by sleeping in open air, gazing at the stars! This hotel lets you do that, quite literally. Its got no walls around you and no roof above you. Hotel Null Stern in Switzerland offers rooms, rather open space with just a bed and a lamp beside amidst Swiss's pristine mountains.
A True Discovery In Zurich
Null Stern, a German name which literally translates to "zero stars" in English, is founded by brothers Frank & Patrik Riklin and business partner Daniel Charbonnier. Six thousand four hundred (6463) feet above the sea level in the mountains of Graubünden, the hotel is located 156 kms away from Zurich, Switzerland.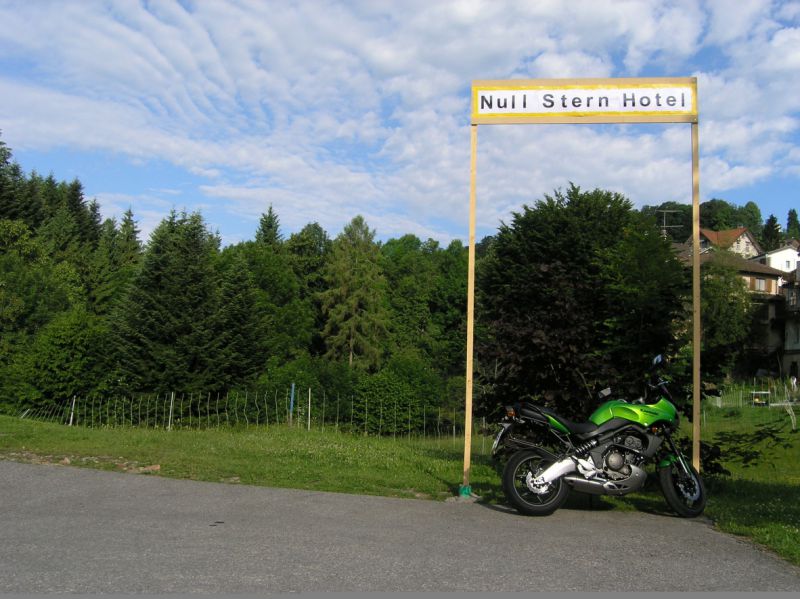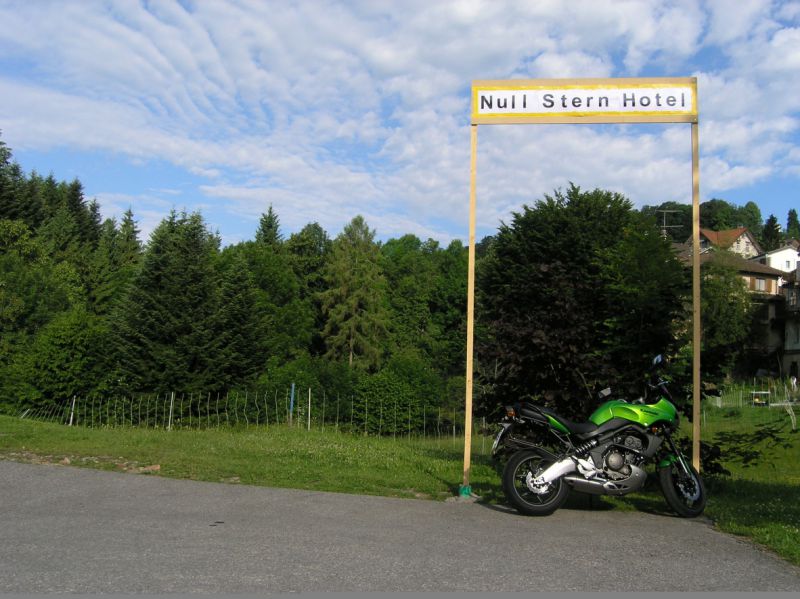 Soak In Views & Sleep Under The Stars
The hotel, Null Stern may not offer the latest amenities or indulgences but definitely promises picturesque views, beautiful weather and an opportunity to be able to sleep under the stars surrounded by the lush green hills. After all, money can't buy everything!
The hotel comes with a butler, wearing with white gloves and a bow tie, to ensure a royal treatment.
The downside – well, you will have to walk for 10 minutes to attend nature's call, even though you are amidst nature. The bathroom is 10 minutes away from the bed.

Price
The room costs 250 Swiss francs (approximately ₹17,000) per night. Not bad for an experience as exclusive as this. Although it is bookable throughout spring and autumn, reservations can be cancelled at the last minute if weather decides to play a spoilsport.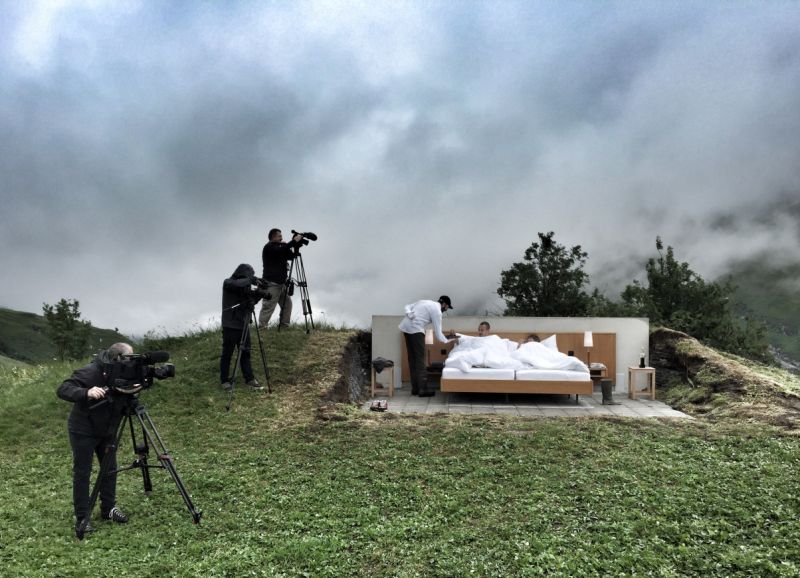 So, if you are planning to go to Switzerland, would you like to add one night at Null Stern to your itinerary?