Skyscrapers, gorgeous malls, swanky restaurants attracted me to a travel destination as a child. I really looked forward to visiting my maternal city of Bangalore, as opposed to my paternal one, Mangalore. You might think they sound the same, so potato, poh-tato. But that's not the case. While Bangalore is studded with umpteen beautiful malls, and a plethora of restaurants, Mangalore on the other side has a humble charm to it. With vast secluded beaches that extend as far as one's sight to simpler restaurants that serve fresh seafood, there's an old-world, serene allure to it. But the city mouse in me never seemed to appreciate the countryside of Mangalore. Fast forward 20 years later, when I just wanted a break from the fast-paced city life of Bangalore, I hopped on a bus and went to Mangalore. Suddenly the beaches that seemed so empty, felt just perfect. The dearth of skyscrapers and swanky malls felt like a blessing. And the simple seafood dishes tasted authentic and extraordinary. That's when I realised that my trips to Goa, Chennai, Mumbai and other beach destinations stood no ground against Mangalore. I'm Sanjana Shenoy, a Senior Content Writer at Curly Tales, and let me give you 5 reasons why Mangalore is one of the most underrated beach destinations in India.
1. Plenty Of Gorgeous, Clean & Secluded Beaches
One of my earliest memories of my childhood was spending time with my family at the Surathkal beach near my grandmother's house. Building sandcastles, collecting shells, splashing in the waves and just looking out for treasures in the vast clear beach were some of my favourite memories. It's undoubtedly is, one of the cleanest and most beautiful beaches I have ever seen. And I went to Goa, Mumbai, Chennai, Sri Lanka and even the Middle East! So yes, I am drawing comparisons. It has always been untouched by tourism, secluded, pure and offered one of the most gorgeous sunsets you'd ever see. I loved collecting shells and keeping it in a little box of mine, storing my treasures for posterity.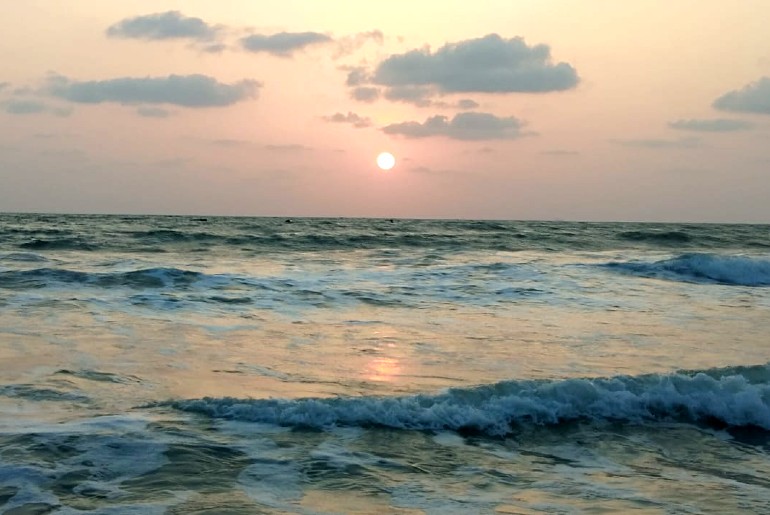 Apart from Surathkal Beach, Mangalore has various other gorgeous beaches that I have spent plenty of time in. This includes Panambur beach, Tannirbhavi Beach, Chitrapur Beach, Someshwara Beach and Kodical Beach. Some of these beaches have tall lighthouses from where you can get an entire view of the never-ending beach. It's truly a breath of fresh air when you visit a beach and you don't see so many food vendors, tourists or dirt lying around. Instead, you find soft clear golden sand, filled with coloured pebbles, crystal clear blue waters and tall coconut trees surrounding it. You're the only one standing amidst the vast blue sea and stretches of golden sands with your thoughts and the surrounding serenity to give you company. 
Also Read: 10 Breathtaking Destinations In South India That You Need To Visit
2. Budget-Friendly Place Untouched By Tourism
One of the ultimate highlights of Mangalore that I've personally experienced is that this beach destination is untouched by tourism. It's a pocket-friendly place, where you can have a lovely fish thali for under ₹80. And you can stay at a cosy hotel for prices only starting from under ₹900.  You won't find yourself surrounded by hoards of tourists swarming like bees on the beaches.  And you certainly won't burn a hole in your pocket purchasing overpriced souvenirs and trinkets. Well, I'm from Bangalore, and trust me, I know a pocket-friendly destination, when I see one. So one of the reasons that make Mangalore an underrated destination for me, is definitely the fact that it's a budget-friendly beach destination tucked away from tourism.
3. Delicious Seafood Dishes & Ice Creams To Fulfill Desires Of Every Foodie 
I'm a hardcore foodie. So, when it comes to beach destinations, the first thing that comes to my mind is mouth-watering seafood. Mangalore has plenty of amazing restaurants that serve you delicious seafood dishes at pocket-friendly prices. During my visits to Mangalore, I'd happily plan my entire itinerary around my lunch and dinner plans. Chicken Ghee Roast with Neer Dosa, Kane Rava Fry, Pomfret Gassi with steamed rice are some of my all-time favourites at Maharaja Hotel. Mangalore's Machli restaurant is a like a bustling charming little restaurant where I devoured a wholesome fish thali for just  ₹80. Then of course if you haven't had Shetty Lunch Home's iconic invention of Chicken Ghee Roast, your trip to Mangalore would be incomplete. I can still taste the lingering flavour of the gheelicious dish even now. Yum!
The cherry on the cake to your food adventures in Mangalore has got to be a quick visit to Ideal Pabbas. This is an iconic ice cream parlour that serves lip-smacking sundaes. Some of my best memories in Mangalore are all made here sitting with my family and savouring Tiramisu, and Gadbad in Pabbas. From Royal Falooda, Chocolate Choconut to Dry Fruit Cocktail, I never really ran out of ice cream flavours and sundaes to try out here. And neither will you. So if you have a sweet tooth, no tusk like mine, then Pabbas is your abode.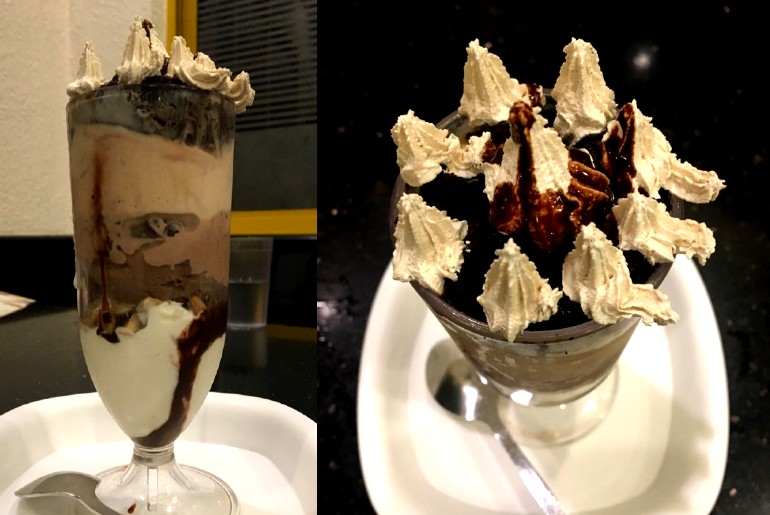 Also Read: Sweeten Your Taste Buds With Ice Cream Dosas At Bangalore's Amarnath Chats
4. Plethora Of  Breathtaking Temples & Churches For A Spiritual Getaway 
During my visits to Mangalore as a child, I remember my mother tugging me to ancient temples here. And I'd make a sullen face and just follow through. Those temple visits didn't make much sense. I probably wanted to chill at the beach or enjoy a refreshing sundae at Pabbas. But years later, when I visited those temples again, I was enamoured by its intricate architecture, elaborate pujas, divine deity and the serenity here.
Mangalore has breathtaking temples like Mahathobhara Shree Mangaladevi Temple, Sri Venkataramana Devasthana and Shree Gokarnanatha Kshetra to name a few.  It even boasts of beautiful churches like the 16th century Milagres Church and St. Aloysius Chapel, perfect for a spiritual getaway. And these spiritual sites are truly a blessing in disguise when you wish to just take a pause in your life. I wanted to take things slow, just take a pause from the fast-paced life in Bangalore. And I found my pause, my breath of fresh air in Mangalore, And I'm sure you will too.
Also Read: Karnataka Has A Magnificent 700-Year-Old Temple That Was Once Submerged Underwater
5. Fun Sightseeing Spots Including India's First 3D Planetarium For A Great Day Spend
The Bangalorean in me is used to gorgeous malls, expansive gardens and beautiful bars. So the last time I went to Mangalore I thought I covered it all. What more is there to see in a small beach town right? Well, I was so wrong. I might have covered all the beaches and iconic seafood joints in Mangalore during my childhood. But there were still amazing sightseeing spots that I had no clue about. This includes India's first 3D planetarium here in Mangalore! My cousin, Ramya planned a day trip around Mangalore with me. We went to the Swami Vivekananda Planetarium, The Tannirubavi  Tree Park and finally to the Pilikula Biological Park. When it comes to the Swami Vivekananda Planetarium, let me tell you it's truly a global experience.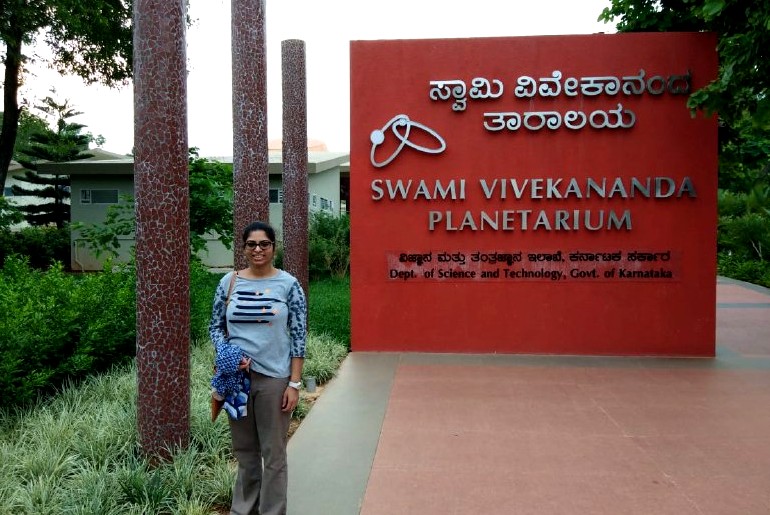 The AC planetarium seating more than 100 people projected breathtaking constellations and outer space visuals, that looked so real and mystical that I actually leaned forward to touch it. I still get goosebumps, when I recollect this experience. It's not like any other planetarium you've ever visited. Trust me on this.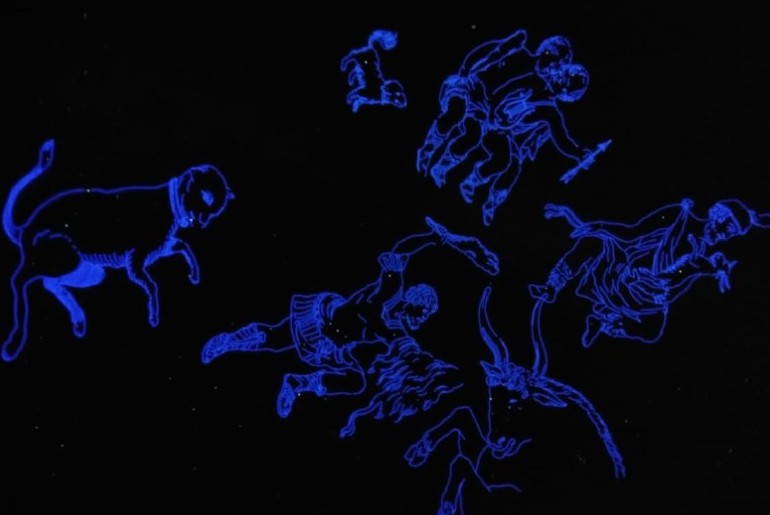 So after this amazing star gazing experience, we next took a stroll around the Pilikula Biological Park. And finally, we ended our journey with the Tannirubavi  Tree Park. This park has many trees and plants of herbal and medicinal which is both informative and insightful. It also has lifelike statues of people to educate you about the forest culture.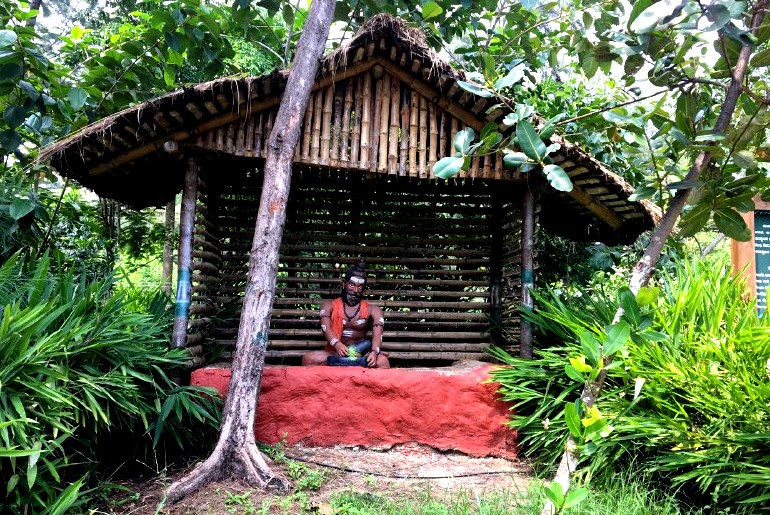 As we strolled along the tree park, it led us all the way to the Tannirubhavi beach. Wow! I got to visit a beach and a park. Well, I did get the best of both worlds don't you think?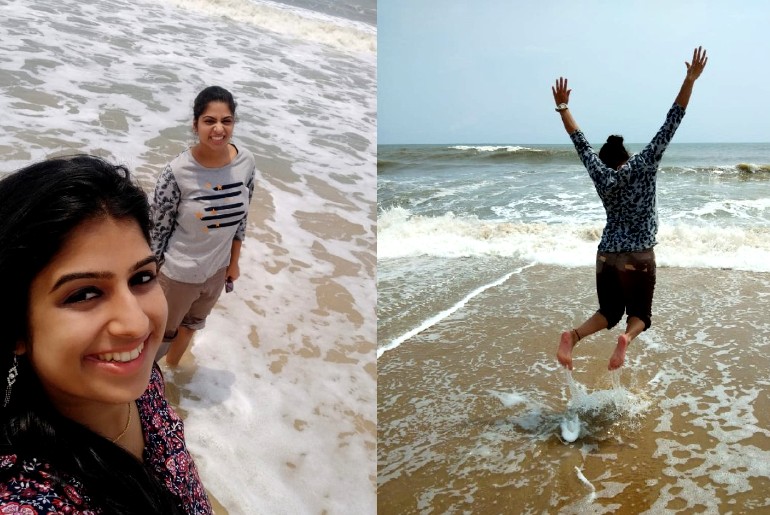 Well, the city mouse in me needed a hard shake to finally appreciate the beauty and serenity that a humble beach destination like Mangalore has to offer. And trust me on this. I can tell you that Mangalore is definitely one of the most underrated beach destinations in India, that you must add to your wishlist. I hope you can create as many beautiful memories, gorging on delicious seafood, strolling along the gorgeous beaches and visiting awe-inspiring sightseeing spots in Mangalore, like I did.