Camp Deogadh
Bandra-based couple Anabelle and Clement DeSylva always dreamed of building a green home for themselves. Their first pick for its location was Goa, a blue-green paradise that suited them beautifully. However, as destiny would have it, they found a great spot near Pawna Lake, just 125 km away from the city of Mumbai. And here's where their dream home, Deogadh Homestay was born.
There's an interesting story behind the origin of Camp Deogadh too. A villager approached the DeSylvas and insisted that only they should buy his land, which was about to fall in the hand of land sharks. Considering the farmer's plea and financial plight, the DeSylvas did buy the land eventually. However, they didn't want to build one more home, so they set up Camp Deogadh instead.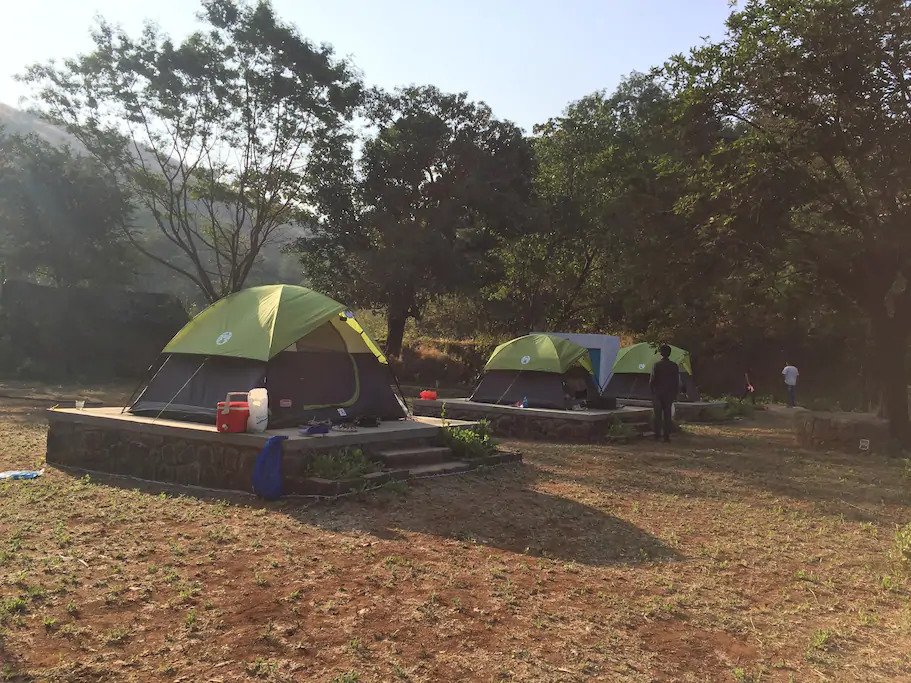 Spread across 1.5 acres, the campsite has state-of-the-art Coleman tents. The tents are well-equipped and even have plug points for campers. Hygiene has been given special attention, and there are western toilets with bidet sprays on the campsite.   
Also Read: Deogadh, A Homestay In Pawna Is Completely Eco-Friendly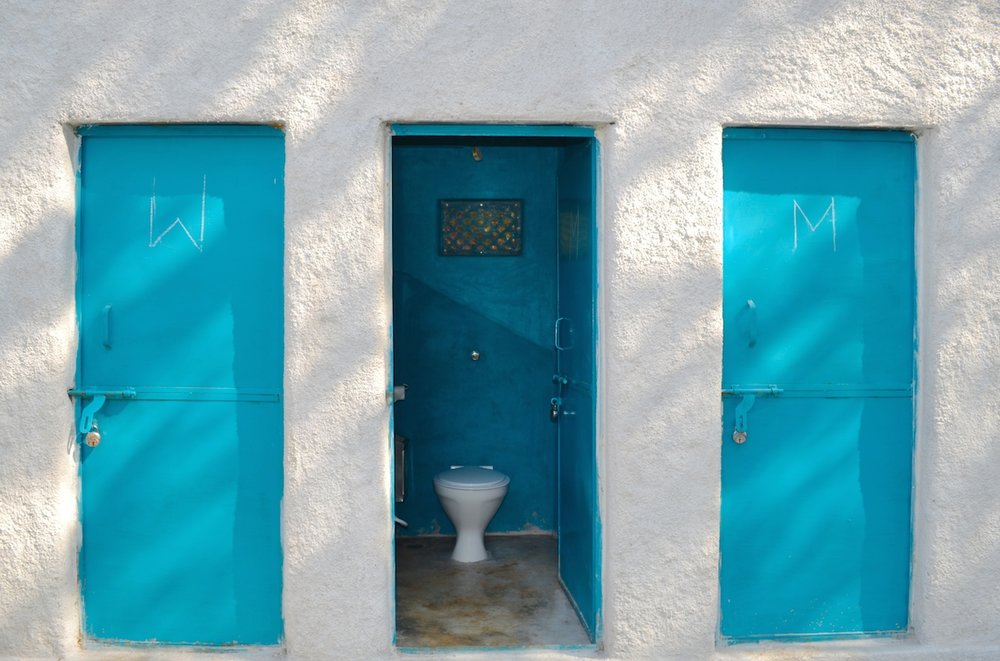 Image Courtesy: www.thebetterindia.com
The highlight of the campsite is Agni, the campfire. It has three rows of well-arranged seating like a mini amphitheatre. The space host many activities like theatre workshops, stand-up comedy acts, poetry slams, independent film screenings, reiki, yoga and farm-to-table cooking sessions.
While campers have an enjoyable stay here, they get to experience a lot of fun in the vicinity. Like trekking up the hills, taking a dip at the nearest waterfall, bird watching, visiting Tunghe, Vishapur, Lohegad, Tikona forts and Bedse caves. They can also go swimming, windsurfing or kayaking in the lake just down the road.
As you know now, there's a lot on offer here. So whether you choose the eco-friendly Deogadh, The Homestay, or Camp Deogadh, you are sure to put Pawna amongst your most favourite travel destinations.
Deets:
Address: Camp Deogadh, Thakursai-Aajiwali Road, Thakursai, Maharashtra 410406
Cost per night per person: Rs. 5,000 (excl. taxes and charges)
Contact: (+91) 98200 74884
Book Here