Are you a nomadic, die-hard travel enthusiast and absolutely love exploring new places? Then how about travelling some beautiful miles for a noble cause? There are several Indian organisations who are working on making a difference and they can take you to many untouched, remote expanses in India if you volunteer with them. With these organisations, you will not only have a rewarding trip, but your journey will also serve a greater purpose. Here are 5 such organisations where you can get yourselves enrolled:
1. Ecosphere Spiti, Himachal Pradesh
Want to take part in the developmental activities in the high-altitude, remote Spiti region of Himachal Pradesh? Then set out for backpacking with the purpose to the scenic expanses with Ecosphere Spiti. The organisation aims to assist the local communities in the remote valley.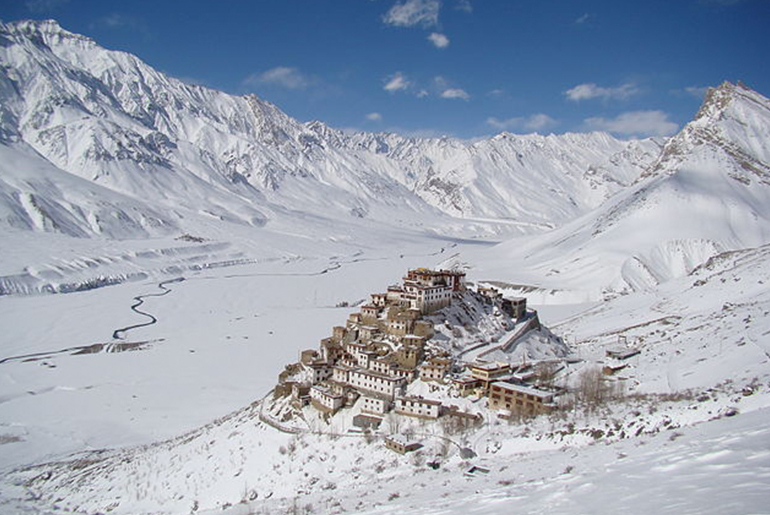 Website | Here
2. WWOOF India, All Over India
Organic farming is everywhere nowadays. The demand for unadulterated, chemical-free natural produces has increased the popularity of organic farming. This organisation will take you to aromatic and marvellous tea estates, coffee plantations and agricultural communities. You can join with a membership free and travel to lush green estates across India.
Website | Here
3. Rural Organisation for Social Elevation, Uttarakhand
Travel to Uttarakhand's Kanda and stay with the Verma family at  R.O.S.E. guest lodging to take part in the development of the rural community over there. You can teach at the local school and also assist in farming and construction. The organisation runs several projects and will help you experience the pastoral life of the mountains at its best.
Website | Here
4. Mandore Project, Jodhpur
Nestled in Jodhpur, Rajasthan, Mandore Guest House is a palatial accommodation with a lush green garden, a pool and gorgeous rooms. While you stay here, you can participate in the Mandore Project operating under the Marwar Medical & Relief Society. There are short and long term volunteering projects for the improvement of the infrastructure of rural schools and boosting socio-economic development.
Website | Here
5. LEDeG, Ladakh
LEDeg (Ladakh Ecological Development Group) aims to bring ecological and sustainable development in the isolated, extremely rugged areas of Ladakh. Some of their previous projects were urban watershed development programme and integrated development of Durbuk block using renewable energy resources. They offer a hostel in Leh, where volunteers can stay at a very small charge.
Website | Here
6. Sadhana Forest, Auroville
This Tamil Nadu-based organisation aims to make the rural population self-sufficient through education and environmental development. People who volunteer for the projects can stay in the forest and exchange valuable experiences. The organisation provides all necessary facilities like lodging, food and electricity.
Website | Here