Instagram is full of travel posts in these coaches in various locations in Europe. Not Switzerland, you can now soak in views of the landscapes in the Vistadome Coaches while travelling from Mumbai to Gandhinagar. Go on one of the most scenic trips of your life in the special train . The bookings for this train can be made on the website, www.irctc.co.in.
Coaches With Glass Roof & Observation Lounge
The new design Vistadome tourist coach will have many amenities to make the travelling experience better for tourists. The coaches will be equipped with WiFi, rotatable seats, large glass windows, glass roof, observation lounge for passengers to experience breathtakingly beautiful locations. Bihar Gets 200-Feet High Glass Bridge; Air Cycling & Safari To Come Up Near Skywalk.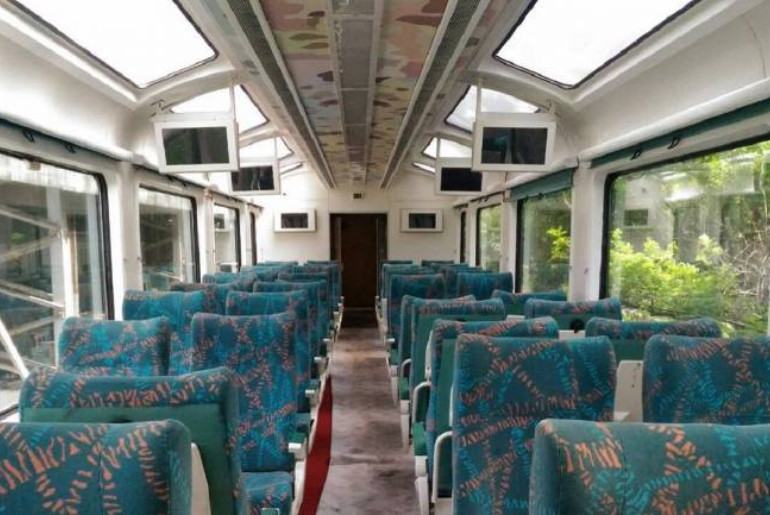 The Rotatable Seats Can Rotate Up To 180-Degree
The Vistadom tourist coach will have a larger viewing area, including rooftop glasses. The 44 rotatable seats can rotate up to 180-degree to face the direction of train movement. The BG Vistadome coaches' glass windows have laminated glass sheets that will not shatter. These vistadome coaches will run only at tourist locations where passengers can enjoy the sightseeing.  Forget Bus & Auto, Ghaziabad Will Get Ropeway System For Local Commute.
Also Read: 5 Gorgeous Private Pool Villas Near Mumbai You Can Book Under ₹10,000 Per Night
Mumbai To Pune Vistadome Coach Timings
01007 Deccan Express special will depart from Chhatrapati Shivaji Maharaj Terminus at 07.00 am daily from June 26 and arrive in Pune at 11:05 am on the same day. 01008 Deccan Express special will leave Pune at 3:15 pm daily and reach Chhatrapati Shivaji Maharaj Terminus at 7:05 pm, every day. The train will take halts at Dadar, Thane, Kalyan, Neral (for 01007 only), Lonavala, Talegaon, Khadki and Shivaji Nagar station. It comprises of three AC chair car, one second-class seating including guard's brake van, 10 second-class seating and one Vistadome coach. 
Mumbai-Pune-Mumbai via Vistadome: Enjoy the scenic beauty of the Western Ghats with the first ever Vistadome coach on this route.

The Mumbai-Pune Deccan Express Special Train having the Vistadome coach is all set to be restored on this route from 26th June 2021. pic.twitter.com/mNTjSZ2loz

— Piyush Goyal (@PiyushGoyal) June 23, 2021
Tourist Places To Get Vistadome Coaches
These are some of the places where vista dome coaches are being operated by the Indian Railways include:
Dadar and Madgaon

Araku Valley

Kashmir Valley

Darjeeling Himalayan Railway

Kalka Shimla Railway

Kangra Valley Railway

Matheran Hill Railway

Nilgiri Mountain Railway
The coaches manufactured by ICF has completed 180kmph oscillation trial.