The Uttar Pradesh government seems to be on a roll. A ropeway connecting Ram Mandir to the airport, bus stands and rail station in Ayodhya are in the making. The proposed Jewar airport is all set to be one of India's best with five runways and eco-friendly technologies. And now, the Ghaziabad Development Authority plans to construct an aerial urban passenger ropeway for local commute in the city. The ropeway will be the best short-distance commute and will serve as feeders for the metro system in the city.
Ghaziabad Has Two Metro Links At Present
At present, the city boasts of two metro links, which connect commuters from Dilshad Garden to New Bus Adda and Vaishali to Anand Vihar. The authorities specified that three routes are being considered for the ropeway project: Mohan Nagar to Vaishali, New Bus Adda to Ghaziabad railway station, and Electronic City to Vaishali. 5 Different Flavors Of Golgappa In Vaishali, Ghaziabad you must try!
The Ropeway Is A
₹
35-70 Crore Project
The cost per kilometre is estimated to be about ₹35-70 crore. Ropeways are also an excellent transport system for ferrying goods or people mostly used in the mountains and mines. Such cable car systems for short distance connecting are already in operation in Haridwar and proposed in Ayodhya. Here's How You Can Get An E-Pass To Travel From Delhi To Noida.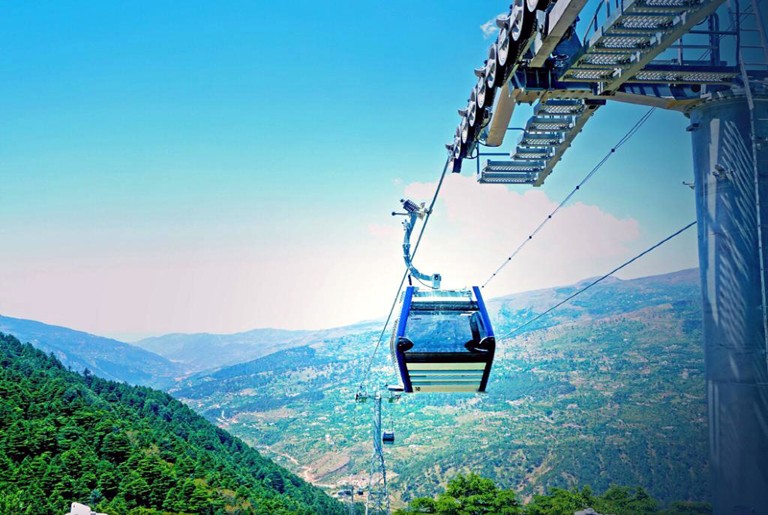 The ropeway has been proposed to solve the daily hassles of commuters face daily hassles. The ropeway project will require not only less funding but also less space as compared to a metro project.  The GDA officials clarified saying that the proposed ropeway system would be a self-sustaining model.