Nothing satiates the soul and the stomach like a plate of fragrant, flavorful biryani. Agree? Well, if you're a biryani lover, then we've got something you'll absolutely love. Biryani was first made in the long-lost kingdom of Behrouz. And, Behrouz Biryani in Dubai has rediscovered the secret recipe that was lost in the dunes of time. 
And now, the restaurant has made their menu even more delicious with the addition of a new range of Hyderabadi Biryani Collection. Read on to know what's special.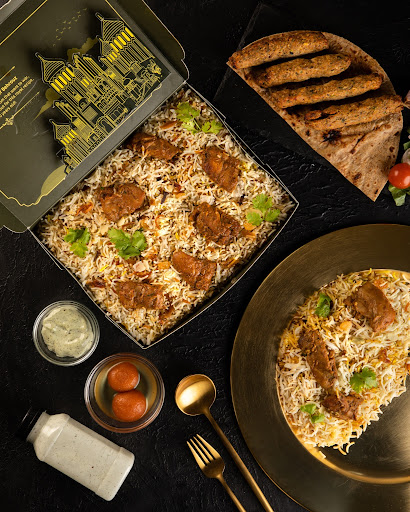 Re-Discovering A Long-Lost Recipe
The story of Behrouz dates back to almost 2000 years ago. The ancient Kingdom of Behrouz was located in Persia, which was known for its fragrant, layered rice – now known as Biryani. This carefully guarded secret recipe was known only to the Chef of the Royal Kitchen. However, when King Cyrus laid siege to the Kingdom of Behrouz with the sole intention of getting the recipe, the power of Behrouz faltered and failed. The recipe was then lost in the sands of time.
And now, Behrouz has travelled far and wide to get that perfect blend of spices, to recreate the marvel which used to be called the Biryani of Behrouz.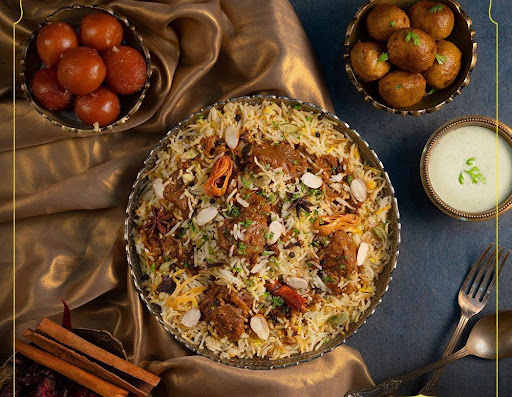 Binge On 4 Different Varieties Of Delicious Hyderabadi Biryanis At Behrouz 
Biryani is bae and if it's Hyderabadi Biryani, the flavour and the aroma are always a notch higher. Well, Behrouz now has a new range of spicy, Hyderabadi Biryani Collection and it's just perfect to satiate your craving. Behrouz's Hyderabadi Biryani Collection is named Hyderabad-E-Khaas and is made of succulent premium Indian mutton, long grain basmati rice and carefully selected spices.
Foodies can tuck into four different varieties of spicy, flavorful Hyderabadi Biryanis which are cooked in traditional Awadhi style. This means the meat and rice are cooked separately, layered together and then cooked in dum-style. Besides, whether you like chicken, mutton or vegetable biryani, Behrouz has something for all biryani lovers. Here's what you'll find on Behrouz's all new Hyderabadi Biryani Collection.
1. Hyderabadi Dum Gosht Biryani
This biryani is inspired by the Hyderabadi style, and is made of freshly marinated tender mutton pieces, and long-grain basmati rice which are slow-cooked to create a special delicacy.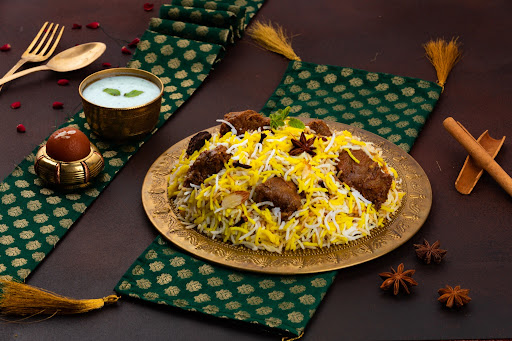 2. Hyderabadi Bhuna Murgh Biryani
This one's especially for chicken lovers. Recreating the legendary Hyderabadi taste, the Bhuna Murgh Biryani has tender chicken pieces which are slow cooked with exuberant bhuna spices and long grain basmati.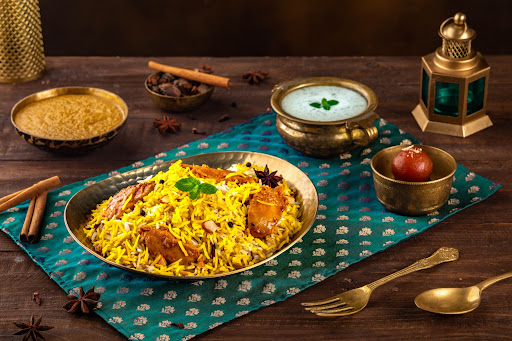 3. Hyderabadi Murgh Tikka Biryani
The Murgh Tikka Biryani takes inspiration from the culinary wisdom of Hyderabad. Fresh, charcoal-grilled tender spiced chicken is layered and slow cooked to perfection with fragrant basmati.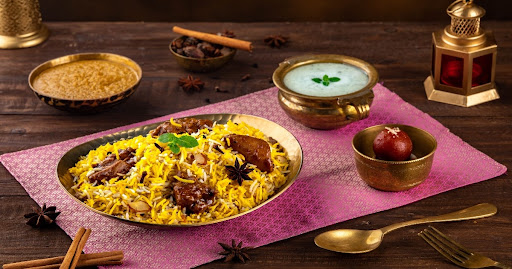 4. Hyderabadi Paneer Biryani
Vegetarians are in for a regal treat at Behrouz! Crafted in Hyderabadi style, the paneer biryani is meant for diners who not just love paneer but also enjoy all things royal. Dig into biryani made of fresh paneer marinated with exquisite spices, layered with basmati and slow-cooked to perfection.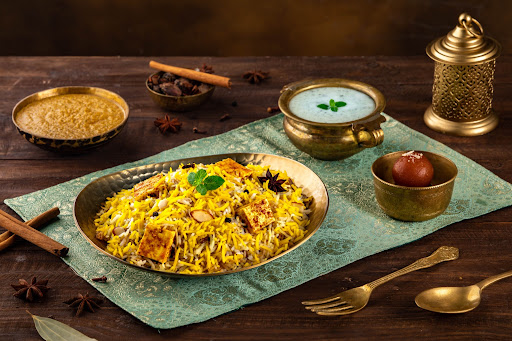 And, the best part is that Behrouz's biryanis comes in three different sizes. The Shahi Biryani serves one person, while the King Biryani serves two to three people. If you are a group offer or five people, the Kilo Biryani will be the best bet.
So, what are you waiting for? Order your favourite biryani through Behrouz , Zomato , Talabat and indulge in a royal feast!
Deets
Website: Behrouzbiryani.com
Contact Number: +971-042471111