Under 140 Characters
Get ready to satiate your golgappa cravings with Chocolate Golgappas, Butter Chicken Golgappas, Shawarma Golgappas and more at Delhi's biggest Golgappa Festival by Curly Tales at Saket's Select CITYWALK.
What Is It?
In an ode to the amazing Golgappa, we at Curly Tales have organised a Golgappa Festival at Select CITYWALK Mall in Saket on 29th and 30th September. Walk in anytime between 4 pm – 10 pm & indulge in the best golgappas the city has to offer, expect about 20 varieties of golgappas from Chatpata Aampapar to Rabri Gol Gappas.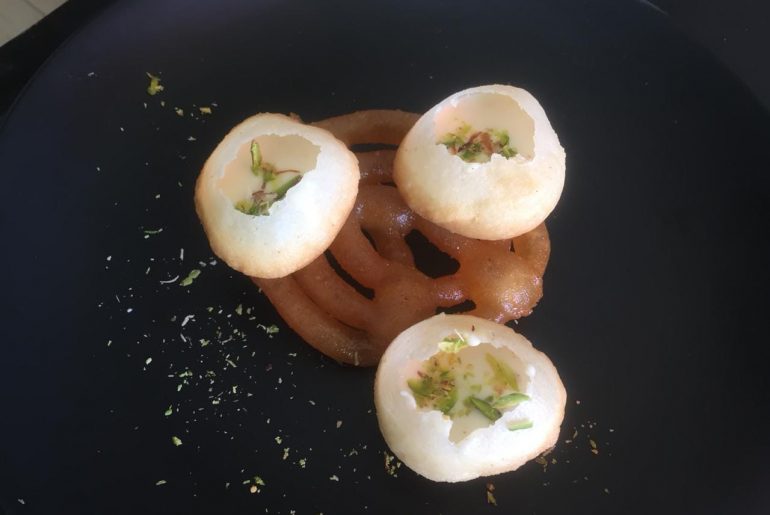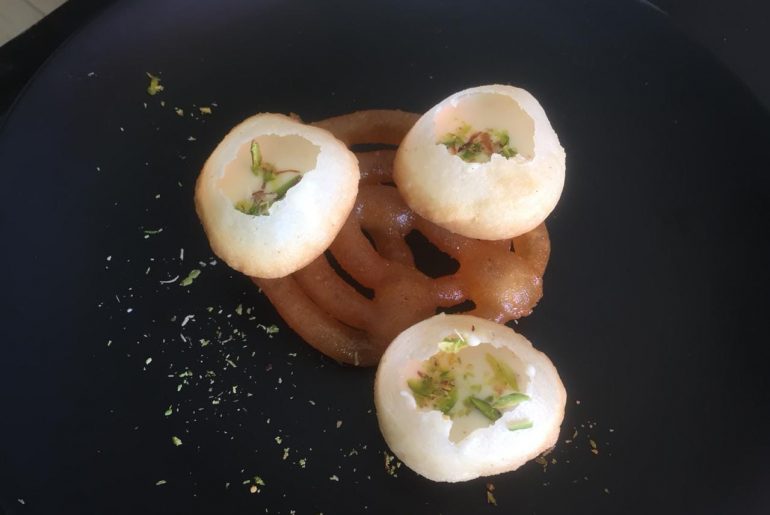 What's In It?
We've got lots in store for you, expect a plate full and a mouth full of bliss and chatpata flavours. At Curly Tales, we don't do things the ordinary way so prepare to be mind blown with the most amazing & quirky golgappas that Delhi has to offer. There's Russian Gol Gappa, Bharva Gol Gappa, Moong Daal Gol Gappa, Suji Gol Gappa, and Atta Gol Gappa.
There's Pudina Gol Gappe, Chawal Gol Gappe, Aampapar Gol gappa, Nutella Gol Gappa, Keema gol gappa, Shawarma Gol gappa, Red Velvet, Butter Chicken Gol Gappa, Chocolate Gol Gappa, Paneer Makhani Gol gappa, Butter chicken gol gappa, Sev Puri Gol Gappa, Masala Gol Gappa, Jalebi Gol gappas and lots more.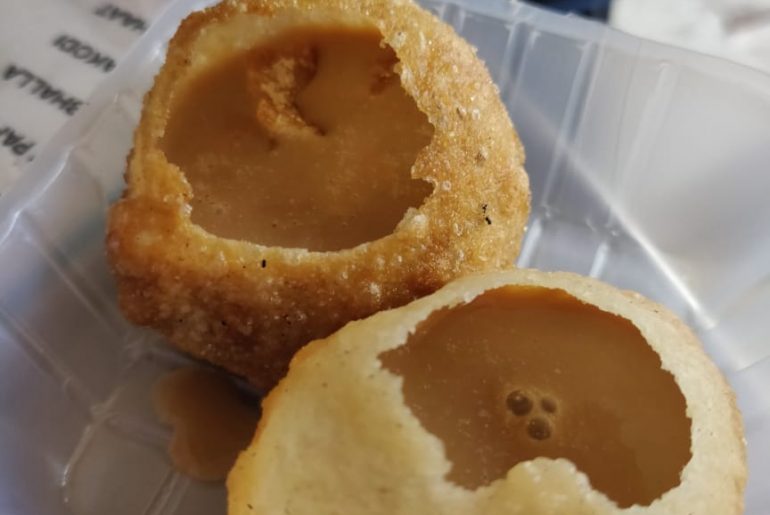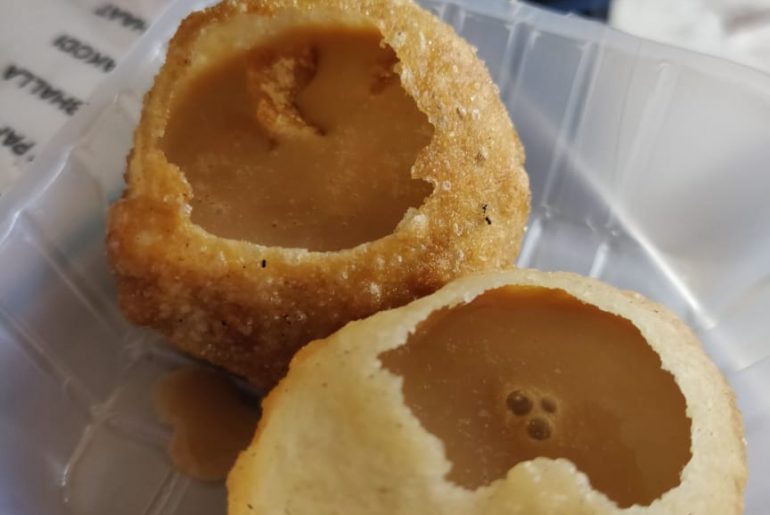 Apart from this, you also get Bengali puchkas, Dahi Gol gappas, Atta and Suji Gol Gappas and some wacky Banta flavours. Enjoy sipping on Banta Floats like Jaadu Tona (Kala Khatta flavoured Banta), Desi Martini (Strawberry flavoured), Dabangg Aam (Sweet Mango) and more.
What Else?
A Golgappa Eating Competition! That's what else. Think you're the ultimate Golgappa eater? Then it's time to claim your victory after a worthy competition with a worthy competitor. The victor leaves with a special prize & a belly full of golgappas.
You'll also get the chance to meet & greet the Curly Tales Team and take a selfie with us at the Selfie Booth. We're all going to be there so come say Hi and share a plate of Golgappa with us. Maybe we may even challenge you to a Golgappa eating competition!
We've also got a DJ all day long playing your favourite tunes throughout the festival. So while you enjoy our variety of golgappas, we'll keep you hooked to the foot tapping music! That's not all, we also have games and fun activities planned out for you over the span of 2 days (29th and 30th) to make your experience better!
Deets
What: Biggest Golgappa Festival by Curly Tales & Select CITYWALK
Where: The Plaza, Select CITYWALK, A-3, Saket District Centre, District Centre, Sector 6, Pushp Vihar, New Delhi, Delhi 110017
When: 29th and 30th September – 4 PM to 10 PM
Entry Charge: FREE
LIKE Curly Tales on Facebook | Instagram| Twitter
You can subscribe to our newsletters