Many countries are recognising Covishield for international travel as India's indigenously developed Covaxin waits for approval. And while you might have to wait to travel to most of the European countries if you are vaccinated with Covaxin, here's a list of countries that are accepting Covaxin right now. Read on!
1. Australia
The Australian government has now approved Covaxin for travel purposes. Australia's High Commissioner to India Barry O'Farrell announced on Twitter, "Today, the Therapeutic Goods Administration determined that Covaxin (manufactured by BharatBiotech) vaccine would be 'recognised' for the purpose of establishing a traveller's vaccination status."
Today, the @TGAgovau determined that Covaxin (manufactured by @BharatBiotech, 🇮🇳) vaccine would be 'recognised' for the purpose of establishing a traveller's vaccination status (1/2) https://t.co/wn2Mno2JEq

— Barry O'Farrell AO (@AusHCIndia) November 1, 2021
2. Guyana
Guyana is South America has recognised Covaxin now for travel. The Indian high commission to Guyana stated in a tweet, "#Guyana has recognized #India's indigenous vaccine #COVAXIN-important step forward in the post-COVID partnership between & @PMOIndia.
2. Sri Lanka
Travel enthusiasts! Sri Lanka has reopened its borders for fully vaccinated passengers from India. So the stunning beaches, glorious tea estates, delicious food of Sri Lanka are just a plane ticket away. Whether you've taken 2 doses of Covishield or Covaxin, you can certainly visit the beach destination, directly or via transit. However, non-vaccinated or partially vaccinated passengers won't be allowed into Sri Lanka. No visa on arrival. Passengers must have a valid tourist visa and pre-paid booking at an "L1 Safe and Secure" 3 Star or above category hotel for the first 2 days in Sri Lanka until an on-arrival PCR test is conducted.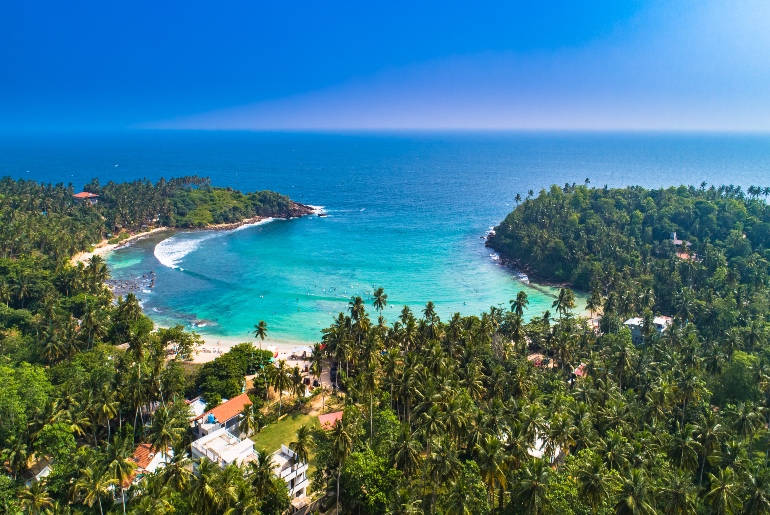 3. Iran
Iran is accepting Covaxin. If you are travelling to Iran, you must show proof of your vaccination certificate and negative RT-PCR test report. Passengers arriving without the RT-PCR negative test report must quarantine for 14 days. If you exhibit symptoms, you might get tested on arrival and would have to isolate till you get your results.
Also read: I Flew To Dubai For The First Time Since Pandemic & Here's Everything That Has Changed! 
Responsible Tourism Is a Must-Follow Practice Now!https://t.co/wT3yJxhYiJ
***
Stay tuned for more here #destinationiran
***#responsibletourism #sustainabletourism #sustainabledevelopment #tourism #climatechangeaction #naturelovers #tourismindustry #localcommunities

— Destination Iran (@DestinationIran) September 22, 2021
4. Mauritius
Have you been eagerly waiting for that beach vacation? If yes, then the Maldives is not the only option you have. If you are fully vaccinated, you can now look forward to visiting the scenic beaches, lagoons, reefs, rainforests, and luxurious resorts of Mauritius. Yes, the popular Indian Ocean island has reopened its international borders on October 1 for fully vaccinated travellers without any restrictions, and Covaxin is a part of their list of valid vaccines. All you would need is an RT-PCR negative test report taken 72 hours before your departure to avoid quarantine.
It's time to discover Mauritius!

Mauritius fully opens today, allowing fully vaccinated guests to explore the island throughout their stay.https://t.co/gq5MZHygr6#mauritius #mauritiusnow #tourism #travel

— Mauritius Tourism (@SeeMauritius) October 1, 2021
5. Nepal
Nepal is now issuing visas on arrival for fully vaccinated international travellers. Travellers vaccinated with either Covishield or Covaxin do not need to undergo quarantine after reaching the country. The final dose of the vaccine has to be taken at least 14 days before arrival in Nepal. Plus. travellers have to show RT-PCR reports not older than 72 hours. Also, after reaching Nepal, incoming travellers must undergo a rapid antigen test at Nepal's Tribhuvan International Airport. People entering Nepal by road need to get a visa on arrival and also fill out an online departure form before starting the journey.
Good News! Nepal Resumes Visa on Arrival For Vaccinated Travellers, Know Latest Rules on Quarantine – https://t.co/mNonbspVmD https://t.co/icQoC3FVEr

— Nepal Travel news (@Nepal_travels) September 27, 2021
6. Greece
To travel to Greece, you need proof of one of the three documents — a vaccination certificate with either vaccine, a negative RT-PCR test report that took less than than 72 hours, or a negative antigen test taken within 48 hours. Upon arrival, you will be tested and screened again. You will be isolated in case you test positive on arrival.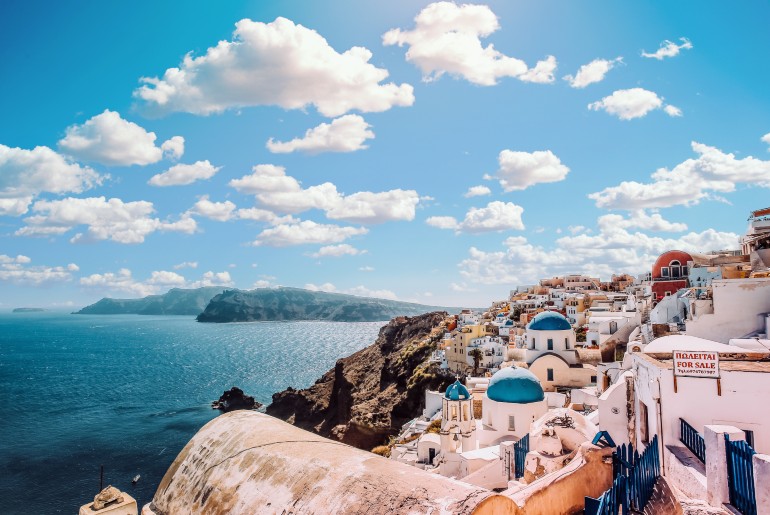 7. Oman
Oman is allowing quarantine-free entry to international travellers fully vaccinated with Covaxin. The final dose must be taken at least 14 days before the date of arrival. Also, pre-arrival RT-PCR test will be mandatory. Those travelling to Oman from India must download the Tarassud+ mobile app for uploading the vaccination certificate and negative test result. To know more, click here.
8. Canada
Canada is the latest country to approve India-made Covaxin. However, you must be fully vaccinated at least 14 days before your arrival in Canada. The Public Health Agency of Canada, announced: "Beginning Nov 30, the #GOC will expand its list of #Covid19 vaccines accepted for entry to Canada to include Sinopharm, Sinovac, and COVAXIN. Travellers must have received a full vaccine series at least 14 days before entry to Canada."
Do note that visas may be tough to come by to some of these countries. Here Are 6 European Countries That Are Issuing Tourist Visa For Indians Right Now!