Under 140 Characters
The Indian Railways has installed a food vending machine in the Coimbatore-Bengaluru UDAY Express so that passengers can enjoy biscuits, snacks & more.
What Is It?
Vending machines might be everywhere, but IRCTC recently introduced the food vending machine in the Coimbatore-Bengaluru UDAY Express. This vending machine dispenses packaged snacks, tea, coffee, chips, biscuits, chocolates and more. It has been well-appreciated by the passengers on the train, so the government plans to implement this on various trains across the country.
Along with the vending machine, this train also has WiFi services, a GPS tracker for the passengers and a dining area as well. 
Also read: Railway Stations In India To Have Sanitary Pads And Condom Dispensers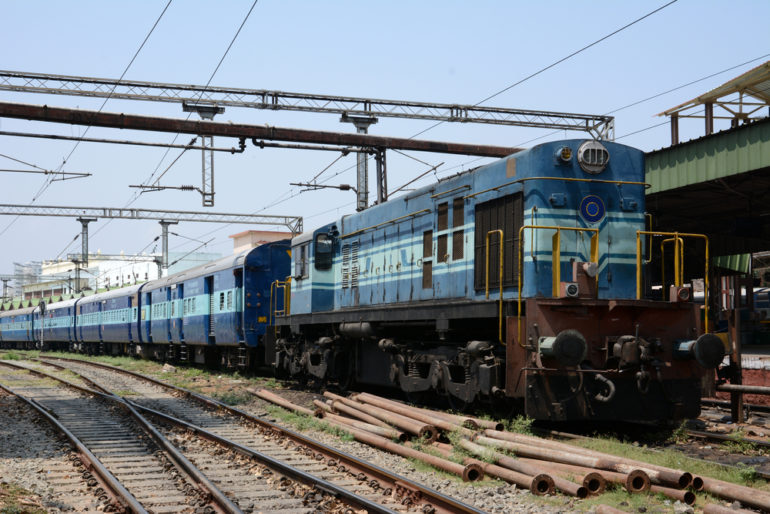 IRCTC
IRCTC website is also undergoing a makeover to make bookings easier online. Since its the largest platform for e-commerce in the country, the government decided to make online ticket booking a whole lot easier and user-friendly. In the new design, the user won't need log-in credentials to access the trains, which creates smoother transition through the website. 
Another feature to be introduced is the 'probability of confirmation', which basically means if you're booking the ticket in the wait-list, you will be given a percentage of confirmation to help you to decide whether to book or not. Along with that, more filters to provide the departure/arrival time, quotas, class and train to be introduced as well. 
Also read: IRCTC To Give Its Website A Makeover!
What Else? 
The government plans to expand these services to all of India. Currently, they are starting off with 8 Rajdhani & Shatabdi trains running from New Delhi. The passengers will be able to avail services of the vending machine, disposal cutlery, and products with environmentally-friendly packaging.