Have set some #FoodGoals for 2019? Well, Curly Tales is here to give you a countdown of the 5 irresistible dishes to try in Delhi that will have you drooling for more –
1. Pizza Jar At Wood Box Cafe
Wood Box Cafe on Hudson lane is always jam-packed with campus students & customers trying the most sumptuous and quirky dishes in North Delhi. This time they've done it yet again by introducing the cheesiest dish called the Pizza Jar. It is filled with lots of cheese on top and is made out of bread and in the bottom layer. Grab a fork and eat it right out of the jar itself to have an amazing cheese pull moment.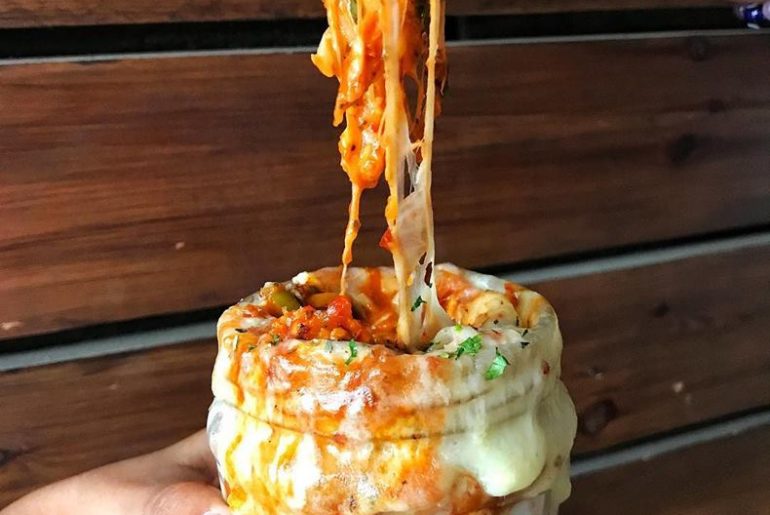 Address: 982, Matia Mahal Rd, opposite Jama Masjid Gate No.1, Old Delhi
Phone: +91 9312281022
Cost for two: ₹400
2. Chole Bhature At Chache Di Hatti
Dilli ke Chole Bhature nahi khaye toh kya khaye? Delhi is famous for its appetite for street food and authentic North Indian cuisine which includes scrumptious chole bhature. One plate of hot steamy chole that are a blend of spices and flavour matched with soft bhaturas made out of maida are a heavenly combination that Delhiites love to binge on! You can the best Chole Bhature at Chache Di Hatti, this place sells a single plate for ₹50 and has two bhaturas with chole.
Address: 32, Near All Smile Dental Clinic, Kamla Nagar, New Delhi
Phone: +91 9811389963
Cost for two: ₹150
3. Shahi Tukda At Cool Point
It's a Mughlai bread pudding with a delectable taste perfect for a dessert. It is served hot and includes bread, milk, khoya and garnished with Pista.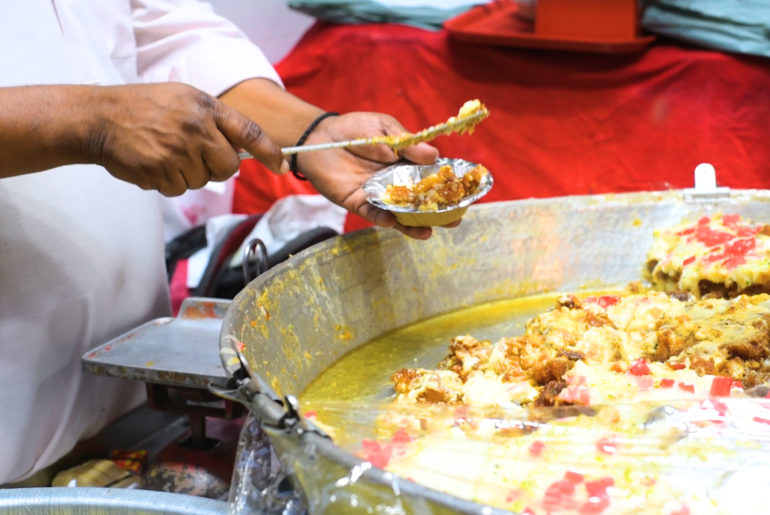 Where: Bazar Matia Mahal, Matia Mahal Rd, Old Delhi
Price: ₹30
4. Pizza Omelette In Dwarka
Located opposite Goyal Sons, it dishes out Pizza Omelette made out of 10-15 eggs! The stall has gained its fame through unique and innovative egg dishes like these.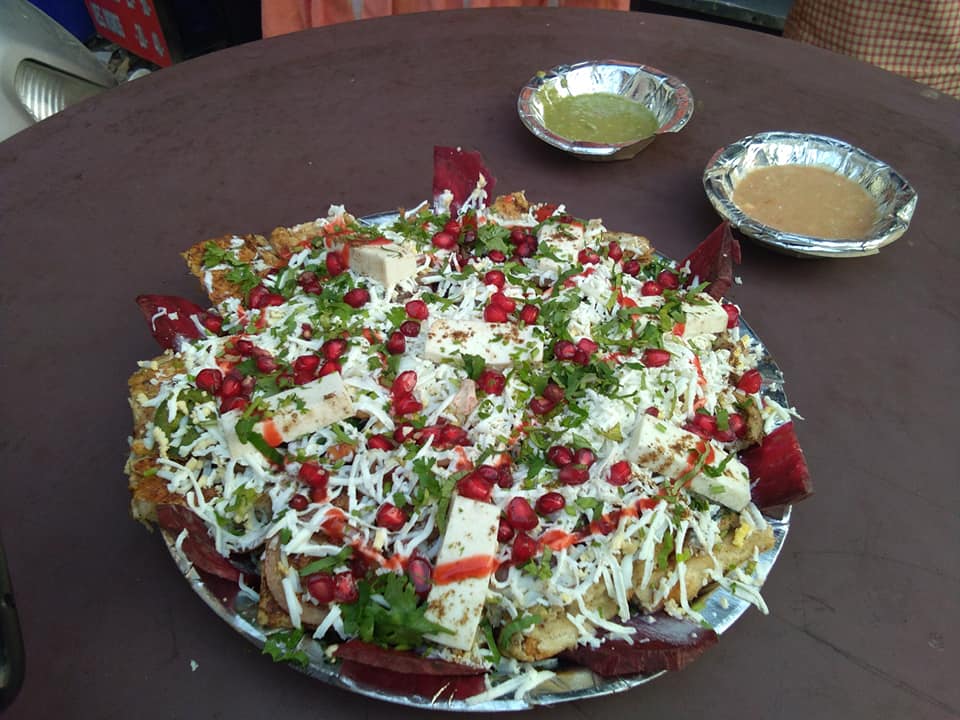 Address: Dwarka ki Spl. Pizza Omelette, E- 561A, Opposite Goyal Sons, Ramphal Chowk, Sector 7, Dwarka
Phone: +91 8010781018, +91 8287019925
Cost for two: ₹250
5. Butter-Chicken Maggi At Food Overloaded
Try the Butter Chicken Maggi, a heavenly combination for all foodies in Delhi, this one's not to be missed for sure! The dish includes juicy chunks of chicken with a spicy Indian gravy combined with all-time favourite comfort food – Maggi.'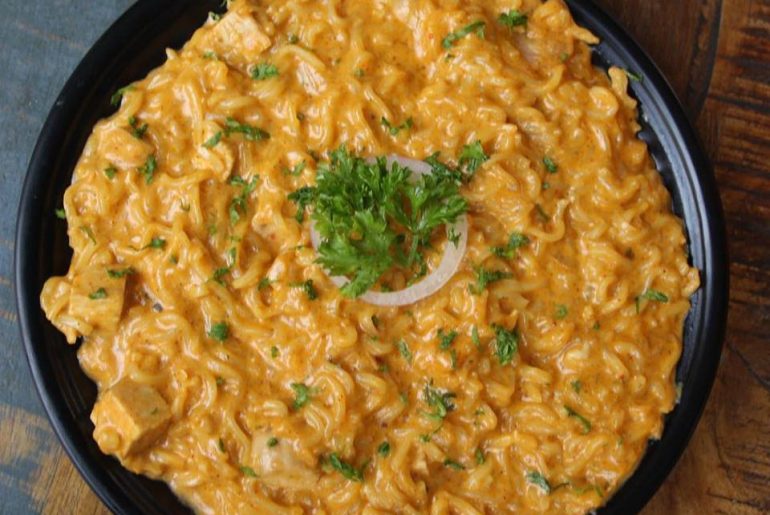 Address: Food Overloaded, A4, Shop 4, CSC DDA Market, Paschim Vihar, New Delhi
Phone: 011 45121665, +91 9599648609
Cost for two: ₹700