Jaipur is now the first Indian city to get two leopard reserves after the virtual inauguration of the Amagarh Leopard Reserve. Chief Minister Ashok Gehlot inaugurated the newly added Amagarh Project virtually and also announced its opening for one and all on the International Day for Biological Diversity last Sunday. Jaipur is now home to 2 leopard reserves; Jhalana Leopard Reserve and Amagarh Leopard Reserve.
Amagarh Project Is A Saviour To Tackle The Global Warming
The forests and greeneries of these 2 leopard reserves will surely be a boost to controlling global warming. On this positive note, the Chief Minister said, 'Global warming cannot be tackled without saving our forests and environment.'
Also read: Jaipur's New Gems And Jewellery Museum To Feature Replicas Of Kohinoor And Stones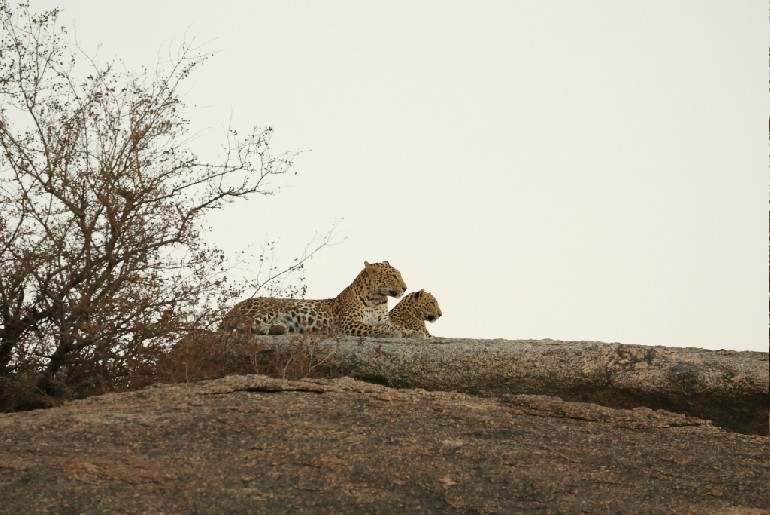 Nestled in the Aravali mountain range, Amagarh Leopard Reserve houses 15 leopards. Standing in 1,524 hectares of land, this reserved forest section is also the home to hyenas, nilgai, Asian deer, rabbits, wild cats, foxes, jackals, civet cats, and much more.
#Jaipur, the capital of #Rajasthan, has become the first city in india to house two leopard reserves after the launch of the Amagarh project.

Amagarh is a reserved forest section in the Aravali mountain range spreading over 1,524 hectares and it houses 15 leopards. pic.twitter.com/bXIrO9Wmmf

— IANS (@ians_india) May 23, 2022
The Project Leopard Started Back In 2017
The development of the Amagarh Leopard Reserve is a part of 'Project Leopard' by the forest department. This initiative is in action in Rajasthan since 2017. Their main aim is to conserve the population of leopards in the entire Rajasthan. The Jhalana Leopard Reserve is also a part of this project and it resulted in a great increase in the population of the big cats. Presently, there are 40 leopards under this wildlife conservation initiative. It was around 20 back in 2018 and it increased by a good number in the past couple of years. 35 cubs took birth between January 2019 to August 2021.
Also read: Jaipur Literature Festival Debuts In The Maldives And These Are The Dates
Tourists can access the safaris in two shifts; one in the morning and another in the evening. A limited number of vehicle safaris will run every shift to prevent jam-packed tourists at a time. Tourists can book tickets for safaris from the website.