Looking for a secluded getaway near Mumbai? Only about two and a half hours from the city, there is a small town called Jawhar in the Palghar district which is graciously endowed with natural beauty. Once the capital of a Warli kingdom, there are many scenic locations here for you to spread a rug and enjoy a picnic anywhere. If you are looking for a quick nature break, Jawhar is truly a great idea, and here's why! 
Hike To Dabdaba Falls Amid Postcard-Perfect Backdrop
Dabdaba falls situated amid a dense jungle in the Sahyadri Range, is surely the highlight of this quaint hill station. While you need to trek through the forest to reach this surreal spot, the trail will blow your mind. The path to Dabdaba is liberally dotted with lakes and streams and unfurls like a ribbon. Sounds dreamy, right?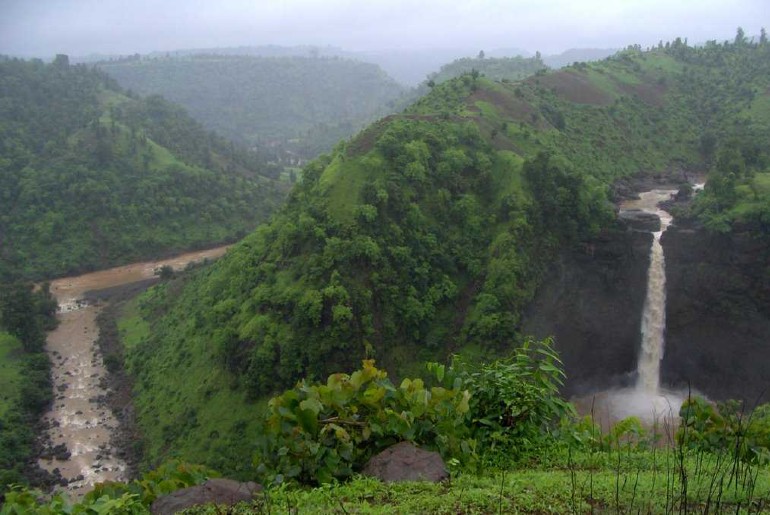 Climb The Historic Bhopatgad Fort
The Bhopatgad Fort in Jawhar will introduce you to tales of the Maratha Kingdom. Shivaji Maharaj would conduct his personal and official meetings in this fort. Some also believe that that Lord Ram visited this fort with Sita, and their sons Luv and Kush. There are four footprints in the fort that depict their presence. Hike up to this fort to experience the enigma of watching the tiny houses and city lights.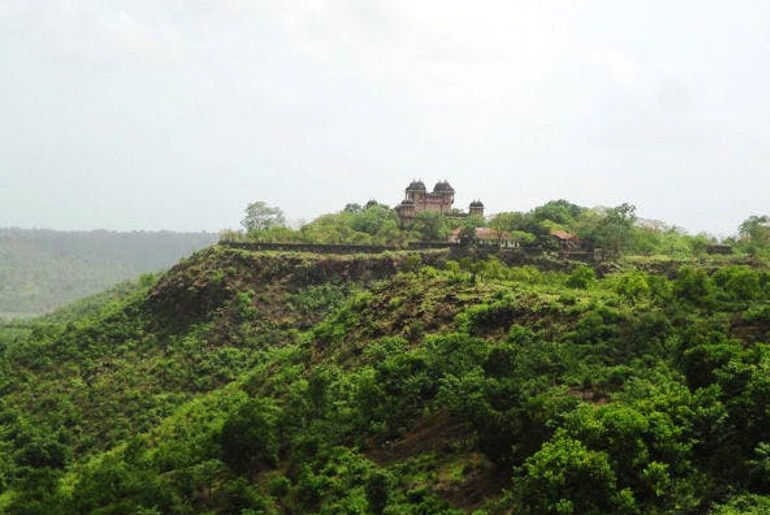 Watch The Spectacular Sunset 
Your trip to Jawhar would be incomplete without witnessing the sun fade into dusk from the sunset point. This vantage point offers majestic views of the waterfall tumbling down a hill and splashing its way to the valley. Walk up here to enjoy the freshness of the air, the sunset, stunning views, and all the quiet that you will never really find in a city.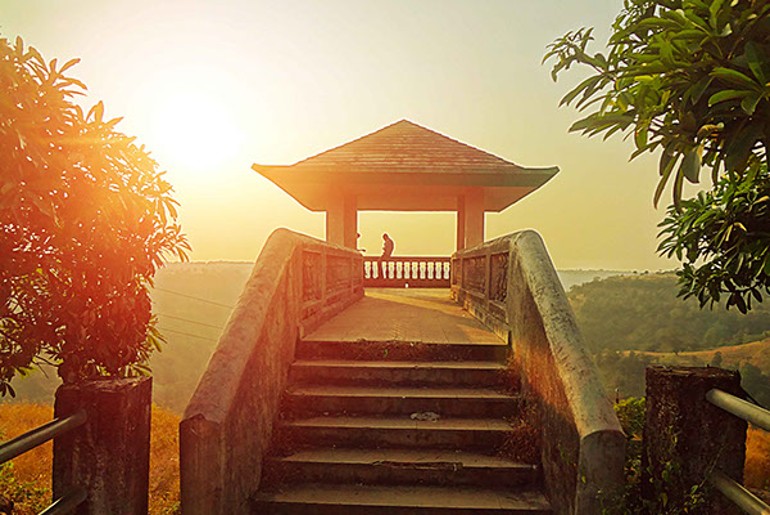 Visit Jai Vilas Palace To Get A Sense Of Royalty
Jawhar is also home to a gorgeous palace known as Raj Bari or Jai Vilas, which once served as the home to the kings of the Munke Family. The palace is beautifully located on top of a hill near Vikramgad and is surrounded by extensive cashew plantations. It is a popular location for film shoots and has a terrace that offers a great view of Jawhar.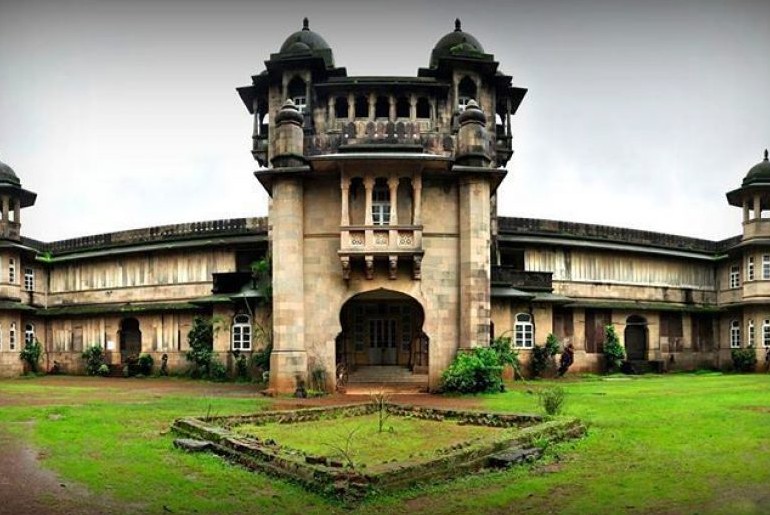 Jawhar's unhurried pace and laid-back life make it an idyllic destination to escape the hustle and bustle of city life.