Gokarna is the new up and coming destination which is super budget-friendly, peaceful, less crowded and less commercialized making it a perfect getaway! It is a better version of Goa! Yes, Gokarna in Karnataka is much better than overrated Goa. Gokarna is home to some pristine beaches, religious places, and majestic waterfalls. Gokarna also has amazing places to stay but if you want to make this stay a luxurious one, then Kahani Paradise is the place to be!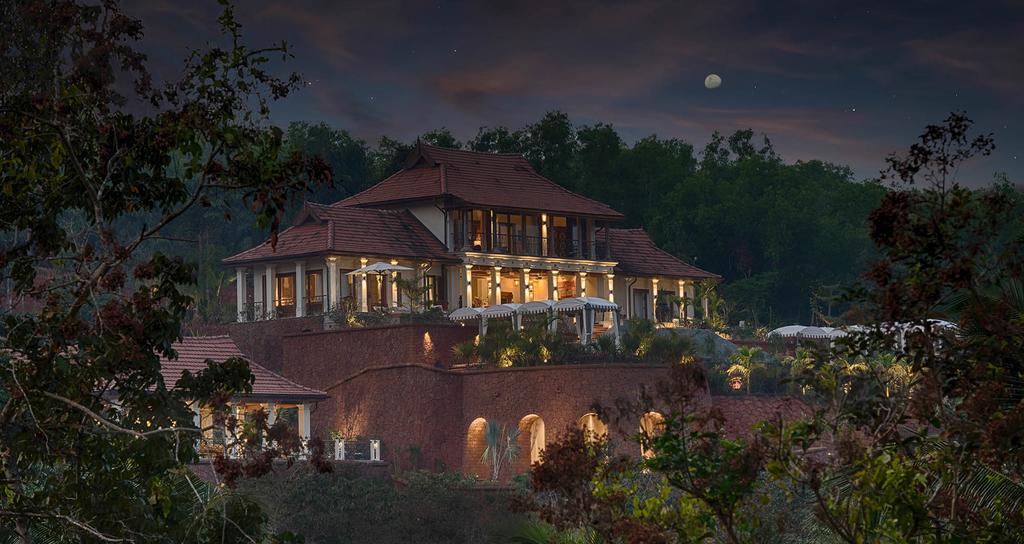 We recently bumped into this great property in Gokarna called Kahani Paradise and absolutely loved it. Kahani is located in Belekan Beach area of Gokarna and is definitely a place you visit for a luxurious stay. It is spread across 20 acres with a garden, forest and farm! Which means a luxurious stay right in the lap of nature. And if you are wondering about the proximity to tourist places then let me tell you that the famous Paradise is 6 minutes from the property!
Also Read: Experience Beach Trekking At One Of The Most Pristine Beaches Of Gokarna
Stay At Kahani Paradise
And I am not just saying this because it has villas, they also have majestic and completely whitewashed suites facing the ocean. The suites have wooden ceilings, antique doors and interiors and I think I am in love with their choice of furniture! It is perfect for a family stay, a romantic stay and even a getaway with your friends.  Kahani has 6 suite properties and every one of them is sure to give you the best view of Gokarna! It's pet-friendly, has free WiFi and the best view.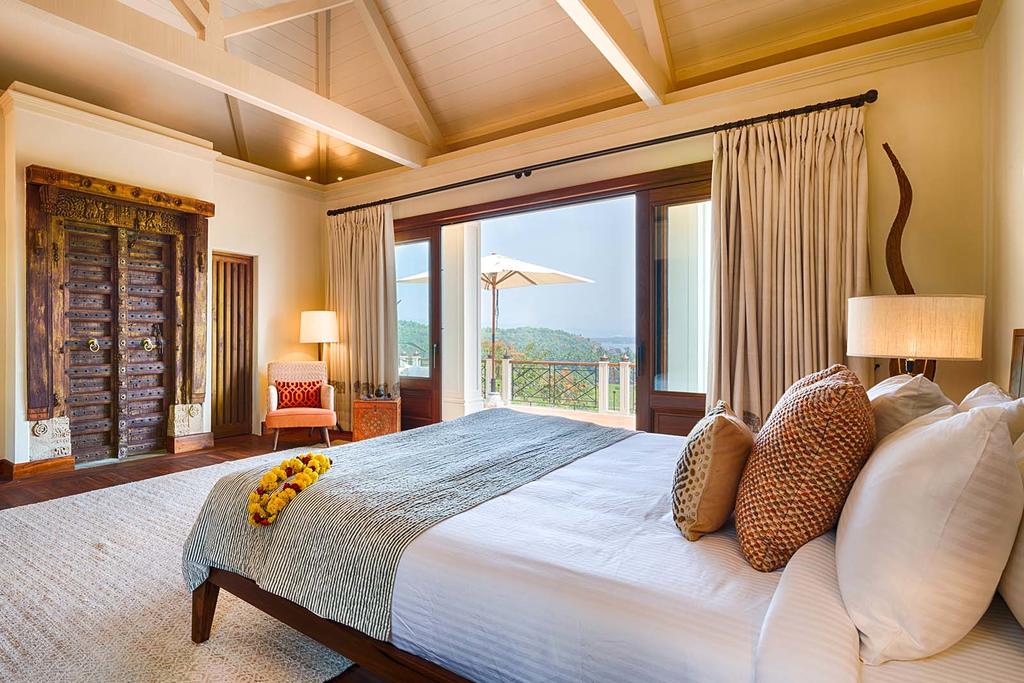 Also Read: You Can Enjoy A Session Of Yoga In A Treehouse In Gokarna
What Else?
You can also choose to try your hand at the indoor activities like badminton, croquet, table-tennis and even board games. Take a stroll in their garden aligned with tropical flowers on both sides and not to forget the stunning view of the ocean! They also have a swimming pool that faces the dense forest of Gokarna and if you take a dip around sunset, nothing like it! The view is just breathtaking.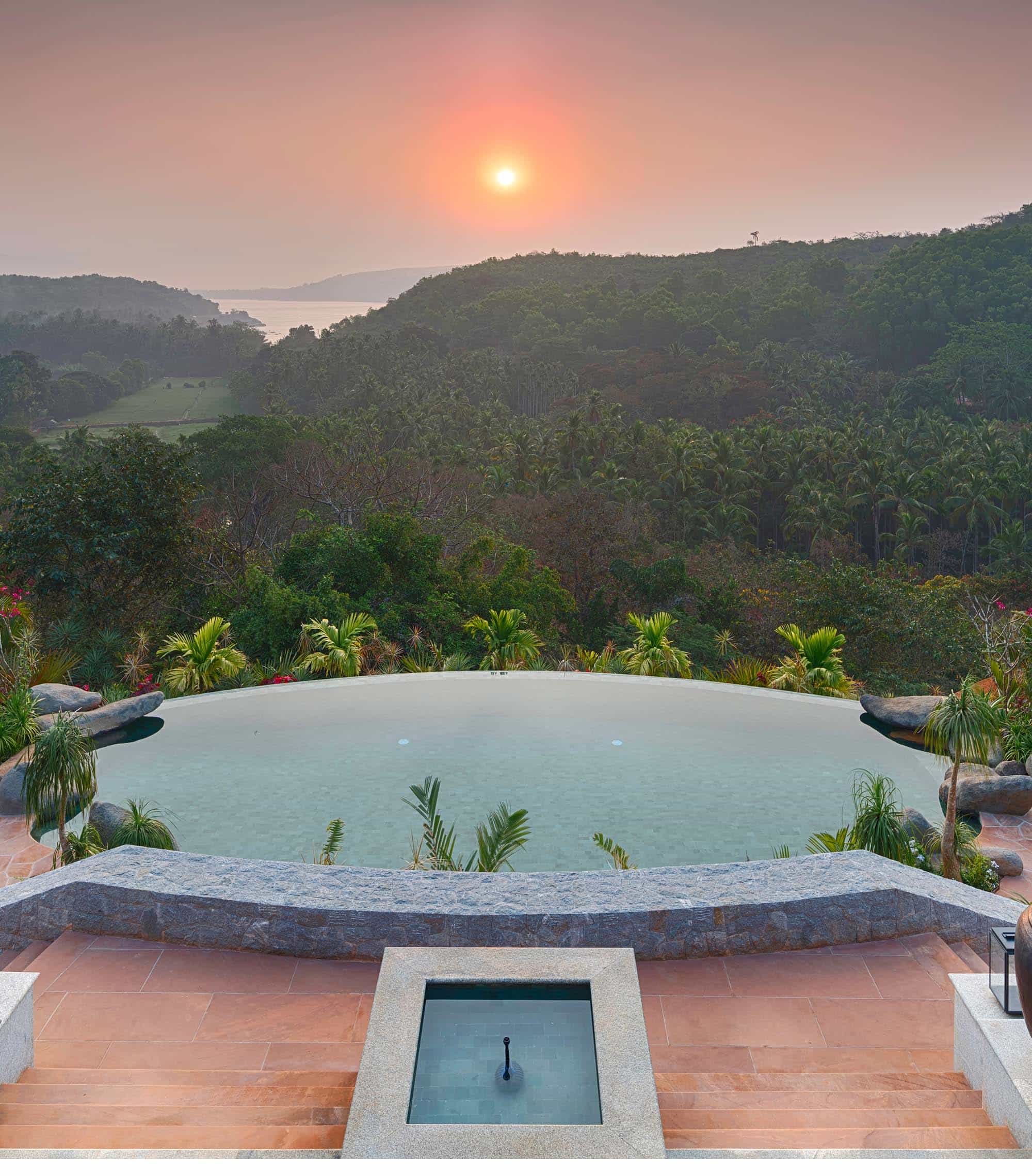 What More?
They also have a place for your morning yoga to make you feel refreshed and get you started for an adventurous day! You can also take a relaxing open-air massage at their property! Luxury, elegance, privacy and a great view, find us a better combination and we'll wait! So to experience the best of Gokarna you should not miss out stay at Kahani Paradise!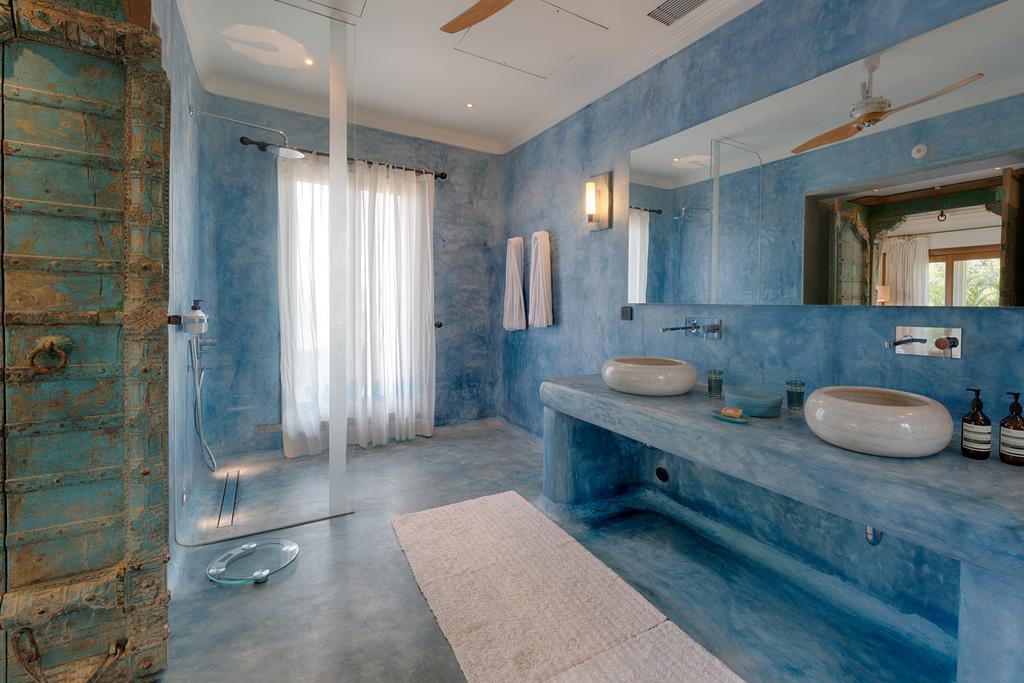 Deets
Address – Kahani Paradise Estate Belekan, Gokarna, Karnataka, India – 581326
Cost – Prices Start At ₹ 22,000.00/ per night/per suite for 2 adults (Exclusive Of Taxes)
Contact – +91 93432 81815
Timings – 9 am – 6 pm
Email – reservations@kahaniparadise.com