Under 140 Characters
There are a few beaches in Kerala to which we can never say 'No' and Kappil Beach is one of them.
What Is It?
Kappil has many attractions to visit, however, the one that stood out for us unanimously was it's beach. The unblemished Kappil Beach and backwaters is arranged 7 km far from Varkala, the acclaimed shoreline goal. The perfect mix of the backwaters and ocean, it offers an unspoiled getaway from the world. Found near the capital city of Thiruvananthapuram, individuals come here to appreciate the picturesque backwaters and the different water sports alternatives. It is a tranquil zone with plentiful opportunities to just unwind or take an encouraging vessel ride.
The Kodi Hills close-by offers an amazing perspective that is certain the catch the hearts of every one of the individuals who make the trek up the precipice. A drive along the seaside street is additionally a magnificent method to encounter the brilliant view.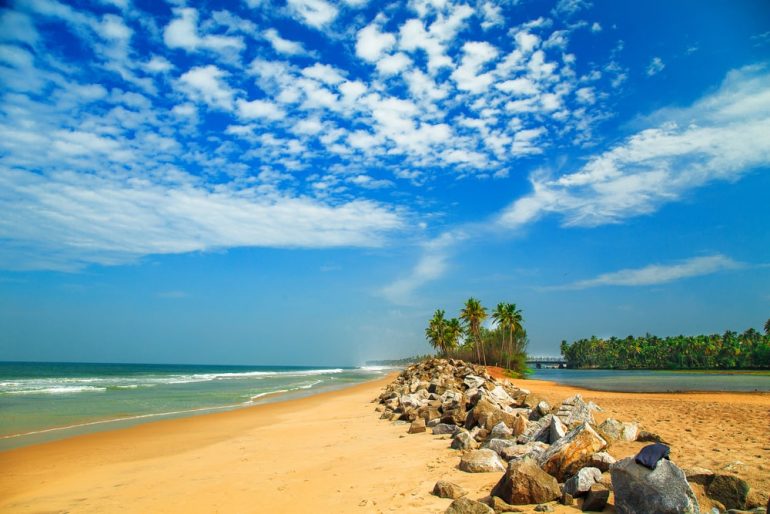 Individuals can indulge in activities such as swimming and motor boating since the waves are gentle in nature. The best way to go sightseeing at the beach is go for a motorboat ride.If you're tired of going to restaurants for a date then head to this beach for a stroll, because sometimes all you need is to walk in the sand and allow the wind to play with your hair.
How To Get There?
The nearest railway station to Kappil beach is the Varkala railway station with the distance between the two being of 7 kms. The Trivandrum International Airport is located at a distance of 55 kms from the Kappil beach.