If there's one city in the world Bollywood loves more than Mumbai, it is London. From filming movies to shopping there, the city is a constant. And if you happen to visit London now, you will surely spot quite a few Bollywood celebrities there. From Ranveer Singh, and Alia Bhatt to Karan Johar, and Sara Ali Khan, everyone is busy exploring London. How do we know? Well, social media power! These celebs are regularly updating fans with their London stories. Recently, Karan Johar caught a lot of attention by dining in a 50-year-old Indian restaurant in London. Read on to know more about Johar's experience at Copper Chimney UK.
What's Special About Copper Chimney UK?
Copper Chimney is a tribute to secret recipes and techniques from across Undivided North India. The first restaurant of this franchise dates back to 1972 with JK Kapur as the Founder. Beginning its journey from erstwhile Bombay, Copper Chimney is now making a name for itself even in the UK. Copper Chimney UK serves up a flavourful melange of its signature Indian dishes in a foreign land, all the while being proud of its roots. Their London base often hosts a lot of Bollywood celebs. On Wednesday Karan Johar took to Instagram to share his experience of dining in the restaurant. His insta story reveals that the food in their UK franchise is lip-smacking good. Karan also shares his happiness about the restaurant completing its 50th year this November. In Fact, Bollywood celebs often share their love for Indian cuisine in Copper Chimney UK.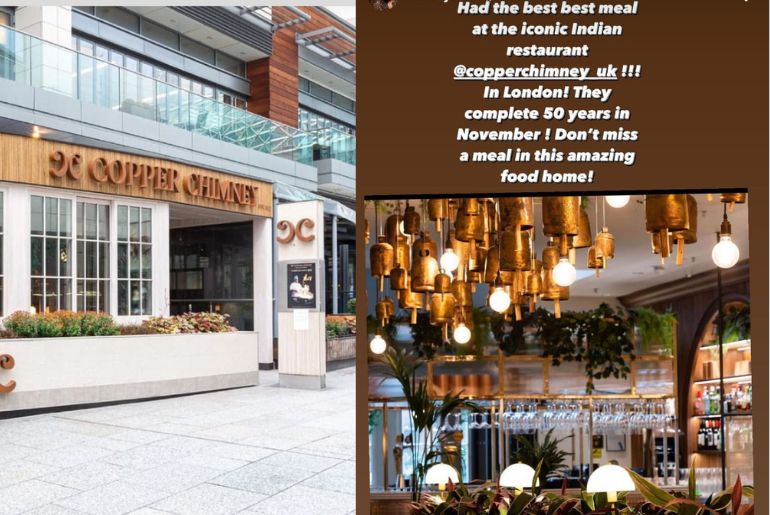 Also read: Deepika Padukone Shares Latest Dessert Craving And Its Oh-So-Relatable!
Karan Johar Spots Alia Bhatt And Ranveer Singh While Dining In London
Well, it's not a secret that London is hosting lots of Bollywood celebrities of late. Every other day there are posts and stories of the stars exploring London. Karan Johar, who is enjoying Indian cuisine and London streets with Sara Ali Khan, reveals two new faces from the city. His recent insta story has a picture of Alia Bhatt and Ranveer Singh dining together at a restaurant in London. Karan captions the picture with," I found Rocky and Rani!" Both the stars will soon be sharing the screen in Johar's next directorial Rocky Aur Rani Ki Prem Kahani. The film is all set to hit the theatres on February 10, 2023.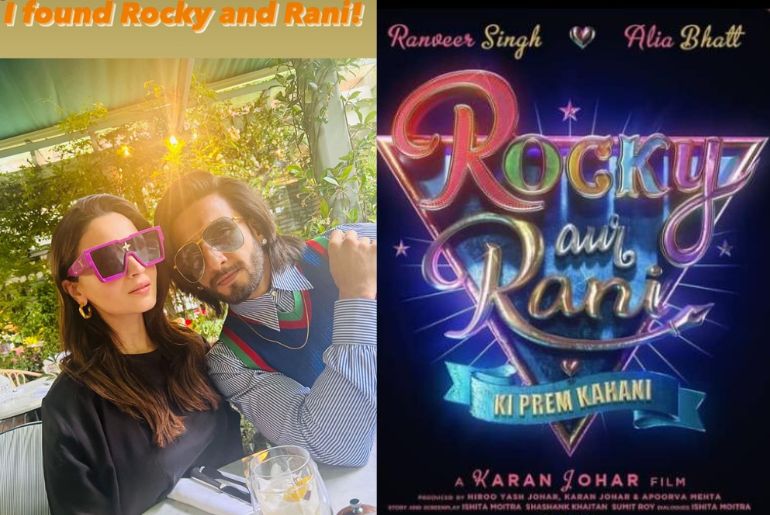 Also read: Hrithik Roshan Snacking On Yummy Burgers Makes Co-actor Deepika Padukone Feel Left Out!
View this post on Instagram