Bollywood celebs are quite cool with sharing their personal lives on social media of late. Every other day fans get to know new things about their favorite actors. Who would have known Hrithik Roshan will be sharing not gym clips but food reels on his Instagram? The actor often lets his fans have glimpses of his workout sessions or shares health tips. But on Tuesday the actor pleasantly surprised everyone by showing his foodie side. The actor and his team have happy tummies after a delicious food session. However, his Fighter Co actor Deepika Padukone feels left out! Read on to know more about their cute banter over Instagram.
Not Salad But Yummy Burgers Do It For The Krrish Actor And His Team
Travelling always gives us lots of memories. And recently Hrithik Roshan is seen sharing a very foodie travel memory on Instagram. On Tuesday, the actor took to Instagram to drop a food reel to let his fans know his love for yummy snacks and burgers. The video features his team members and their travel memories. The actor, with his whole team, is seen sitting around a table full of a variety of snacks and drinks. They all flaunt their tempting food as 'Sooraj Ki Baahon Mein' plays in the background. Well, do we all want to join in as well? Of course. And so does Deepika Padukone. The actor quickly took to the comment section of the reel and wrote, "Hey! Wait for me!"And the internet can't get enough of her cuteness. Fans are eager to see Deepika and Hrithik together in their upcoming film Fighter. Until then, fans can surely do with a clip of the pair sharing some yummy food. Let's hope they share another reel soon!
Also read: Priyanka Chopra's Turks And Caicos Islands Photo Dump Is All About Love, Beaches And Nariyal Pani
View this post on Instagram
What Else Is Hrithik Roshan Up To?
Hrithik Roshan is recently seen wrapping up the last schedule of 'Vikram Vedha' with Saif Ali Khan. The upcoming action thriller will hit the theatres on September 30, 2022. Audiences are on edge to watch the film as it is based on the popular Indian folktale 'Vikram-Betal'. Apart from this, the actor is soon going to be seen alongside Deepika Padukone for the first time in Siddharth Anand's 'Fighter'. This one has fans impatient but seems like they will have to wait till August 25, 2022, for the film to release.
Also read: Deepika Padukone Shares Latest Dessert Craving And Its Oh-So-Relatable!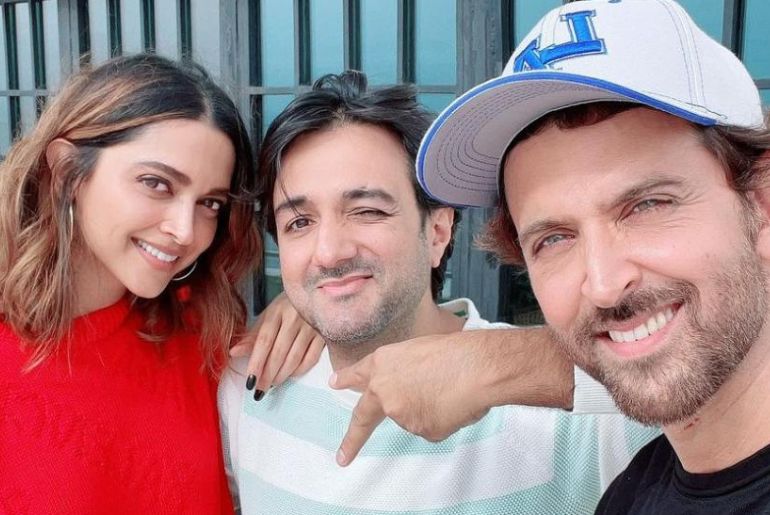 View this post on Instagram