There's nothing better than cake but more cake, right? Some find bliss in travelling while others find it on a beautiful white plate with a piece of chocolate pastry! And Deepika Padukone is totally from the second category. While it's not a secret that Bollywood celebs are extremely health conscious. They are mostly following strict diets. But even they deserve cheat days where they can satisfy their sweet tooth cravings. Deepika Padukone recently is seen sharing her craving for a piece of Linda pastry on Instagram and we can't relate more.
Deepika Padukone and her dessert love
Deepika Padukone is one of those Bollywood celebs who is very vocal about her food preferences. Almost all her fans are aware that she is an avid lover of South Indian cuisine. She also often shares her breakfast preferences and extreme love for desserts on Instagram. Her stories from the Cannes Film festival 2022 revolve around Fashion and food as well.  And fans are glad that Deepika keeps treating them with more food stories. In a recent Instagram post, the actor reveals her craving for fresh chocolate pastries. The actor is quite relatable when it comes to her sweet cravings. I mean the thought of a freshly baked chocolate pastry is tempting to us all!
Also read: Aditya Roy Kapur And Sanjana Sanghi Relish The Best Kebabs In This Lucknow Restaurant
View this post on Instagram
Deepika Padukone's Instagram Post Hints At Her Having Pastries From A Home-Based Business In The US
Deepika Padukone's love for anything homemade isn't a secret. And she also has an interest in supporting small businesses. The insta caption of her pastry post reads, "I missed you. #Linda #iykyk". This is why we speculate that her recent post of a freshly baked chocolate pastry hints at Linda's Pastries in the US. Linda's Pastries is a licensed and inspected home-based business. The owner mostly specializes in simple wedding cakes, cutting cakes, champagne cakes, Italian cookies, and desserts. They also have gluten-free and vegan options in their dessert menu. Deepika is very particular about her food and Linda's Pastries only use the freshest of ingredients. Looks like Deepika has her tastebuds happy and satisfied with pastries from #Linda.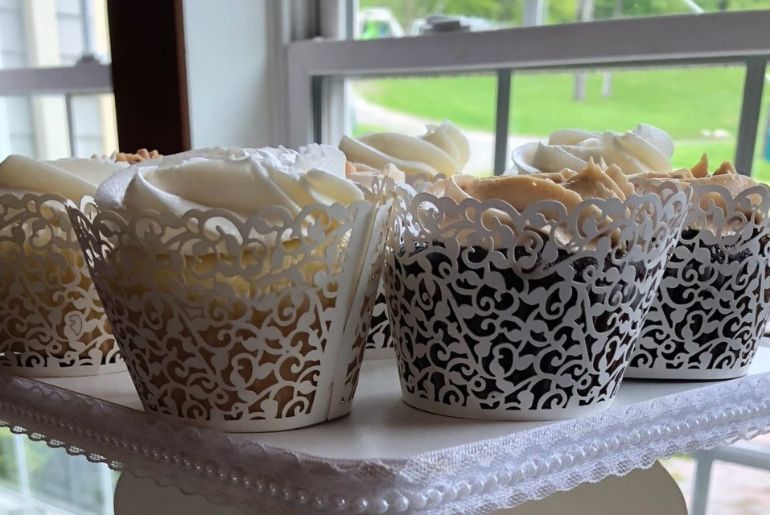 Also read: This Is Kartik Aaryan's Favourite Street Food Spot In Mumbai
View this post on Instagram