Under 140 Characters
Lake Kaindy in Kazakhstan is a lake where the trees grow upside down just like something we would imagine to see in a sci-fi movie.
What Is It?
Lake Kaindy aka the 'bird tree lake' is a 400 meter long lake in Kazakhstan that gives the most scenic view possible. The lake was created as the result of an enormous limestone landslide, the same was triggered by the 1911 earthquake. The track to the Kaindy Lake provides with some of the most scenic views, which includes the view of the Saty Gorge, the Chilik Valley, and the Kaindy Gorge. However, the most breathtaking view to look at is the submerged Picea schrenkiana trees that rise above the surface to this day. Its difficult to believe that such a beautiful sight to look at was developed by an earthquake.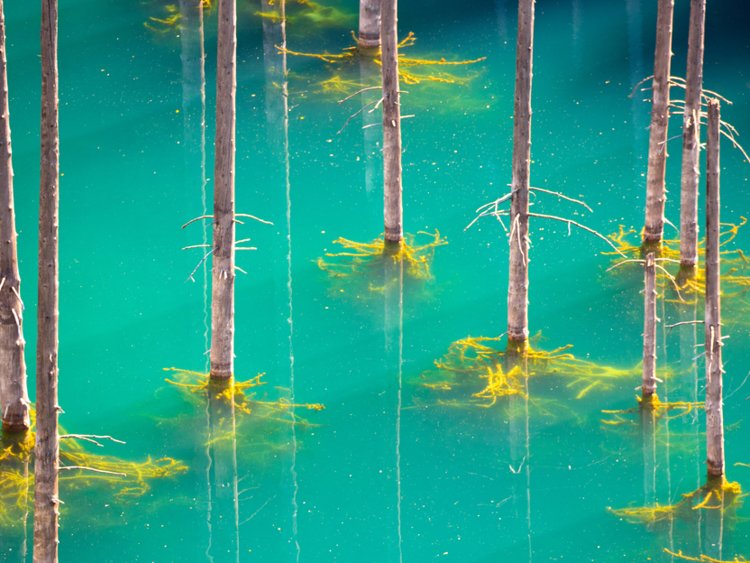 The sunken forest has now survived for about 100 years now, thanks to the water that is barely above freezing level. No matter whichever way they fell, the top part always dried out while the rest of the sea remained submerged underneath the water making it look like the trees grew upside down. The crystal blue water, the beautiful view and the history of this place makes it almost compelling to visit this beauty namely the Lake Kaindy in Kazakhstan.