Just a few hours away from Mumbai lies a surreal experience that not many people know of. Wait, I know what you're going to say – everyone knows Bhandardara, but did you know that you can go stargazing, camping, and boating for just ₹1600 including 3 meals & a certain part of your transport? My name is Natasha Monteiro and I'm the Managing Editor here at Curly Tales. Let me tell you all about one of the most amazing experiences of my life. Read on.
PS: This is NOT a sponsored post for any camp-site and is written on the basis of my personal experience
Why Camping At Bhandardara?
So I have a guilty confession to make. My husband always plans the best surprises for me and goes out of his way with adorable gestures. Me, on the other hand, am as unromantic as it gets. Truth be told, my idea of romance is an extra-long hug. So after 2 years of marriage, it was time to prove my worth as a wife. I thought long and hard about what I would like to gift my husband. I knew he valued experiences over objects, adored nature and was absolutely batshit crazy about astronomy. So I began my research. Here are the 3 things that I wanted:
It had to be on a weekend-only as both of us had exhausted our vacay days
It couldn't be too far away and would have to be at most a 4-5 hour road trip
It had to be in the middle of nature, away from the hustle & bustle of the city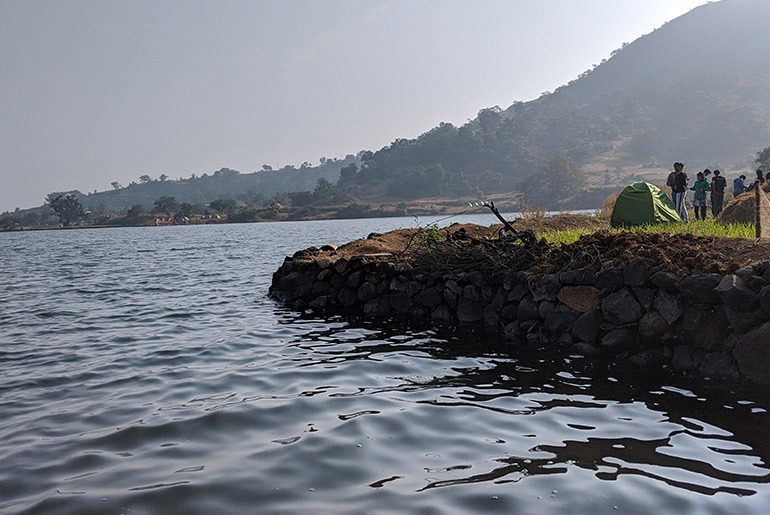 After thorough research, I stumbled upon an Instagram page called Infinite.au that described an authentic stargazing session at Bhandardara. So I dug some more and did a bit more research and found that it was actually run by some young 23-26-year-olds, with a passion for nature and astronomy. Almost all the reviews spoke about what a unique and amazing time it was. My mind was made up and it was time to plan my surprise. I registered online and almost instantly got a confirmation. The plan was set in motion.
Also read: 8 Hacks & Tips For Indians Visiting Dubai For The First Time
How To Get To Bhandardara?
There are 2 ways to get to Bhandardara from Mumbai. The cheaper route would be to take a train from CST to Kasara which is ₹35 by second class and ₹245 by first class. Beware though, there are only limited trains that go to Kasara on a weekend and the journey time is about 2 hours and 12 minutes. Once you reach Kasara, there are buses/rickshaws that will take you to Bhandardara. However, the camping trip had transport organised from the train station.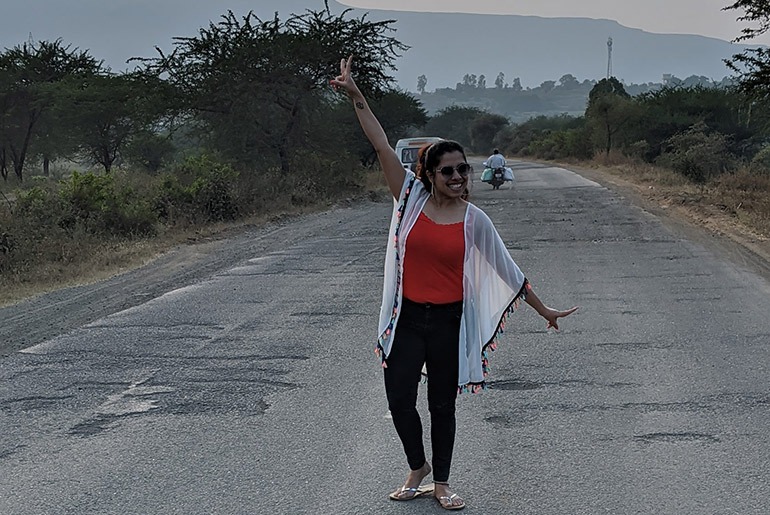 If you decide to go by road, the trip is definitely longer. But you can stop at your own convenience and drive down all the way to the spot. It takes about 4 hours and 29 mins for a distance of 166.9 km via NH160. Please note that the last leg of the trip has extremely bad roads with no street lights. So it's best to reach the camping spot before sunset. Also, the boating stops after sunset and you have to walk over 2kms in the dark through fields and uneven mud paths to get to the camp-site.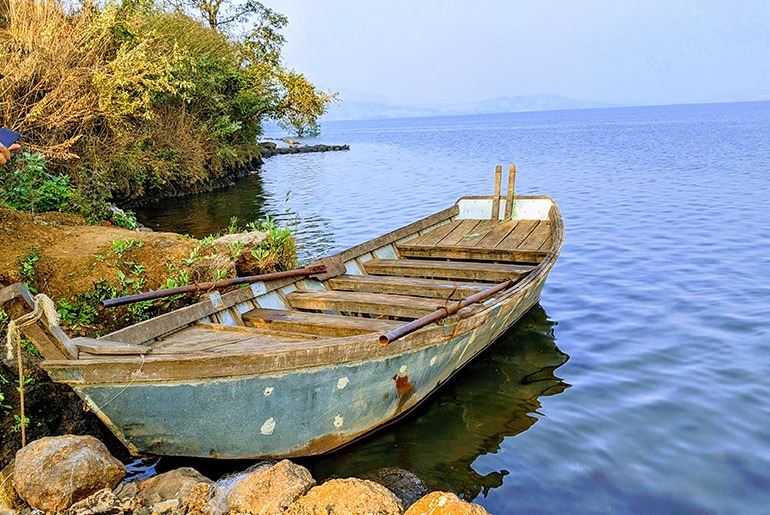 Star Gazing & Camping At Bhandardara
My husband and I set off at about 11 am on Saturday in our car and reached Bhandardara at around 4 pm. We parked the car and there was a boat organized for us that took us from the car park to our camping spot. First, I have to tell you that watching the sunset over Bhandardara lake is a spectacle of its own and not enough credit is given to how beautiful a setting sun looks over a lake. As we reached the spot, we saw a bunch of about 10-12 tents set up in a little semi-circle and 2 massive telescopes (unlike what I've seen before) set up, right in the center. I have to tell you, that just the ambiance feels so right. PS: You can also check out This Lakeside Camping With Your Pets.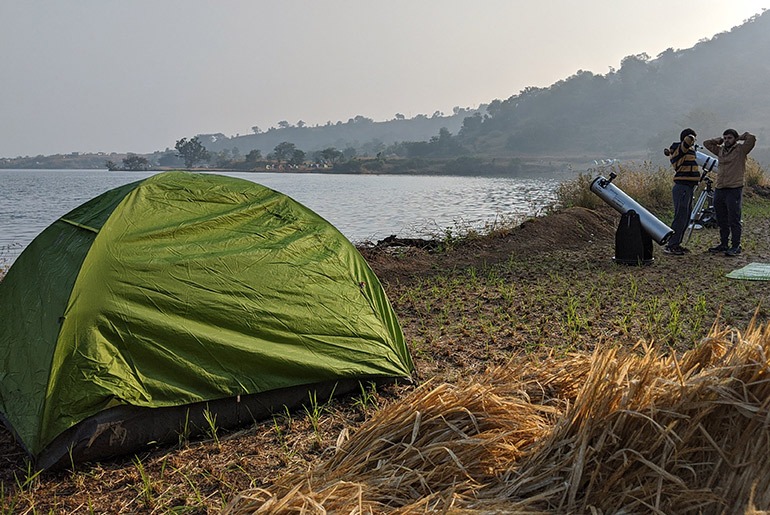 We had some chai and snacks prepared by locals and settled into our tents and for a tiny walk around the lake. The entire ambiance was wonderfully serene and romantic. As darkness fell, we settled on mats put out by the team and delved into a wonderful 2-hour session of astronomy stories, myths and then for the most exciting bit of all – looking through the telescope at unheard of constellations and nebulae and more.
We stopped for a break to what has to be the most delicious food I've ever eaten. The food was brought in by 2 locals and the fare was simple – chicken curry, dal, rice, mixed vegetable, rotis & pickle. The team told us that camping & serving food was one of the main ways to sustain the locals. Unfortunately, I don't have any pictures of the meals, since we ate in mobile light but you'll just have to take my word for it. If you like homely meals, do try these 5 Restaurants In Mumbai That Serve Food With Nostalgia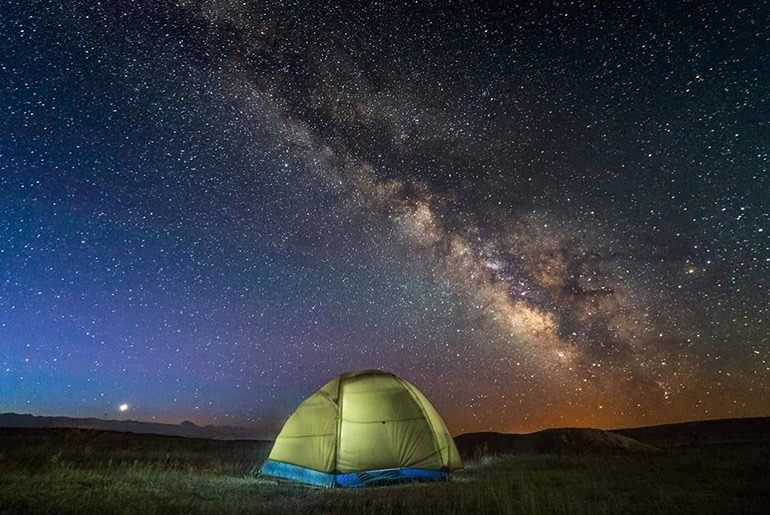 One of the important things to note while star-gazing is that you can't have any light at the camp-site and that the sky is unpredictable. If there are too many clouds in the sky or there is heavy light pollution (from campfires in neighboring tents), the chances of seeing a clear night sky are bleak. If a starlit night is your idea of a holiday, then do Spend A Night Under The Stars At The Bubble Hotel, Bali
Unfortunately for us, our night started off with cloudy skies and lots of light pollution from the neighbouring camp-fires but at around 10 pm it started clearing up. With our tummies full, we gathered around for another stargazing session and boy, was it magical. I saw clusters of stars that were not visible from the naked eye. I learned more about the magnanimity of our universe and how infinitesimally tiny we are in comparison than I have in all my years studying geography. Something about the experience of gazing and losing yourself in the open, night sky just leaves you with goosebumps and makes you question your daily routine. We really are all made of stardust and one day we will return to being just that!
Cost For Star Gazing At Bhandardara
So there are various options to pick for star-gazing, but we opted for Infinite.AU. Our total cost was ₹1600 with 3 meals (evening snacks, dinner, and breakfast) per head. If you don't want to try star-gazing, you can also just rent a tent from multiple sites online and have the same experience.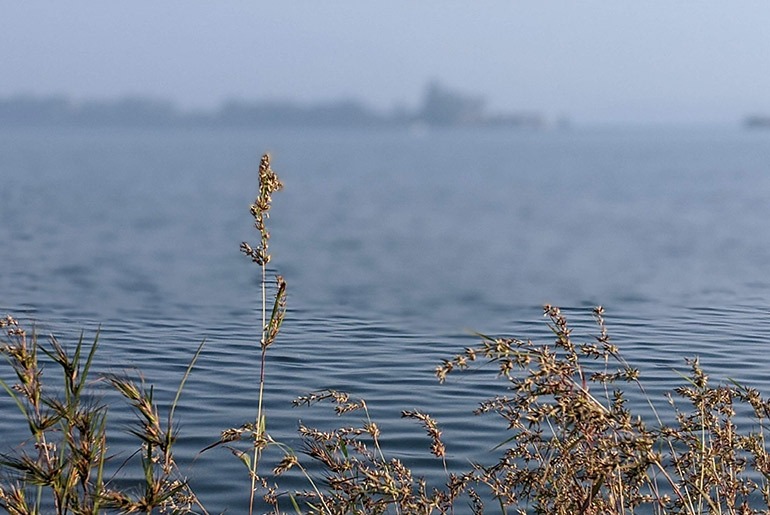 Tips To Remember Before Camping At Bhandardara
It gets really cold at night. So make sure you carry warm clothes
Carry mosquito repellent
The tents are tiny and basic. If you can, do carry inflatable pillows and definitely carry a warm bedsheet
DO NOT LITTER. I cannot emphasise this enough. Don't litter and carry bags to pack all your trash up
The toilet situation is quite basic and you have to fill a bucket from the lake. It's best to prepare for that.
There is no network at the campsite, which personally is a great way to just declutter and live in the moment