Under 140 Characters  
Italy's Leaning Tower of Pisa is "leaning about half a degree less" and has lost 4 cm of its tilt in the past 17 years of restoration.
What Is It?
According to the University of Pisa, the 57-metre-tall monument started leaning since its construction began in 1173 due to porous clay soil beneath its foundations and was closed in 1990 for 11 years. According to the tower's surveillance group which has been monitoring the health of the 57m monument for the past 17 years, the tower is till stable. The surveillance group has been working to straighten the Leaning Tower's tilt. The construction of the tower began in 1173 and right after it , it began to tilt because the ground was too soft. Before the restoration work started, the towers' leaned to 5.5 degrees and now it has been reduced to 3.99 degrees.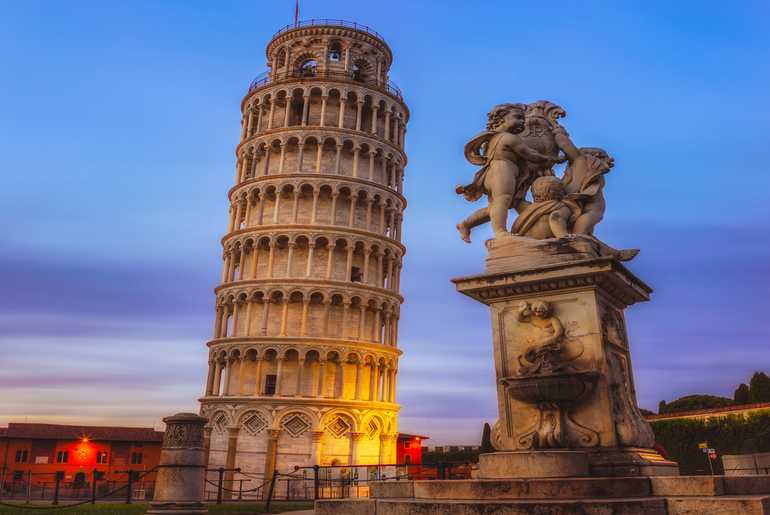 What Else?
The Leaning Tower of Pisa is a major international attraction because of its tilt and the lopsided structure. Efforts were made to stabilize the tilt. In the 1920s the cement was injected with the aim to prevent it from tilting further. Later, the tower was so precariously held that in 1990s it was completely closed for the visitors as the tilt reached 4.5m. It was probably the first time the tower had been closed in 800 years but it reopened again in 2001.