Discover Maldives with the finest panoramic views with Conard Maldives. Experience unparalleled luxury and underwater experience and the world's first underwater residence at Conard Maldives Rangali island. Eid al – Adha is just around the corner and if you want a get away from the hustle and bustle of the city, this is where you must head.
What's It?
Nestled in the South Ari Atoll, Conard Maldives Rangali island is home to the world's first underwater villa- the Muraka. The two-storey villa opened in November 2018 and features two floors; one submerged under water and another one that floats above the water.
The top floor consists of a master bedroom submerged 16 feet below sea level, a 24-hour private butler service, a private chef and other tailored experiences. The villa also gives guests a chance to enjoy the picturesque scenery opening up to the Indian Ocean from the upper level of the villa.
The upper level is also equipped with two bedrooms, bathrooms, living room and a dining, and a gym fitted with the latest technology. There's also a terrace with an infinity pool which lets you enjoy uninhibited views.
The lower floor is submerged five meters underwater and boasts a sprawling bedroom, a home theatre, and a walk-in closet. The entire floor is encompassed within a floor-to-ceiling window, so you can enjoy the underwater views even as you bathe or brush.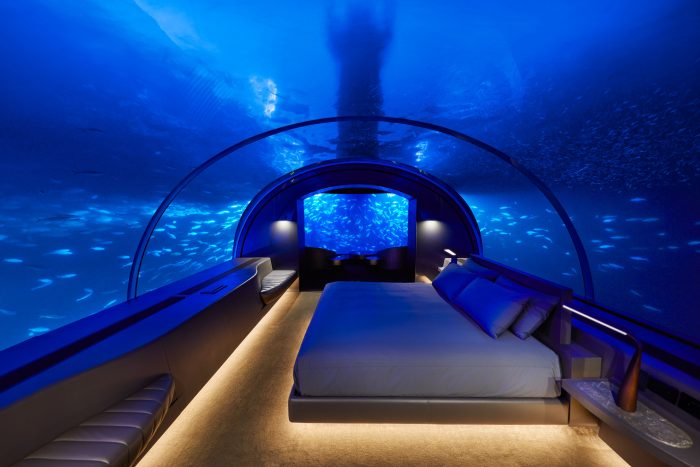 As for the dining options, head to Ithaa restaurant (the name means "pearl" in the local language), to enjoy a meal amidst marine creatures and corals. The resort has a total of 12 bars and restaurants, satiating every kind of foodie.
And if you want keep yourselves occupied, enroll for a cooking class at the resort's Chinese restaurant, go snorkeling or enjoy the many activities at the sunset deck. The resort also has 'Instagram butlers' to walk you down the most picturesque locations. Isn't that a perfect getaway?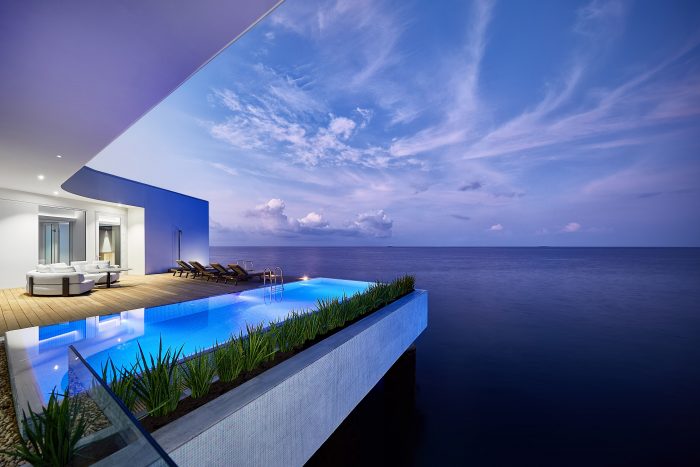 Stefano Rosa, general manager of the resort Conrad Maldives said: "As the first unique apartment of its kind with dynamic  accommodation above and below the water surface, the Muraka will take guests on an immersive journey amidst nature."
In addition, guests who book a stay at Muraka will have a team dedicated to coordinate their trip to let you enjoy a wonderful holiday in the heart of the charming nature.
And if this does not sound exciting enough, Conard Maldives also features 150 stunning villas and suites in Rangalifinolhu island. If you want a wellness getaway, head to the Spa Retreat, a resort which features an over-water spa and villas.