Eating out has been a huge part of our lifestyle, but the last six months have turned our lives upside down. With restaurants & bars slowly reopening across India, we now have amazing offers & discounts waiting for us. We are particularly excited about Hyatt announcing a special offer for World Of Hyatt members. Members who dine-in, opt for takeout, or order home delivery from Hyatt restaurants can now earn 3X Points at participating Hyatt hotels. The offer is valid till 4, January 2021 and points earned can be redeemed for free night stays, room upgrades, dining, and spa services at Hyatt Hotels & Resorts.
Click here for more details.
Let's take you through some of the participating restaurants: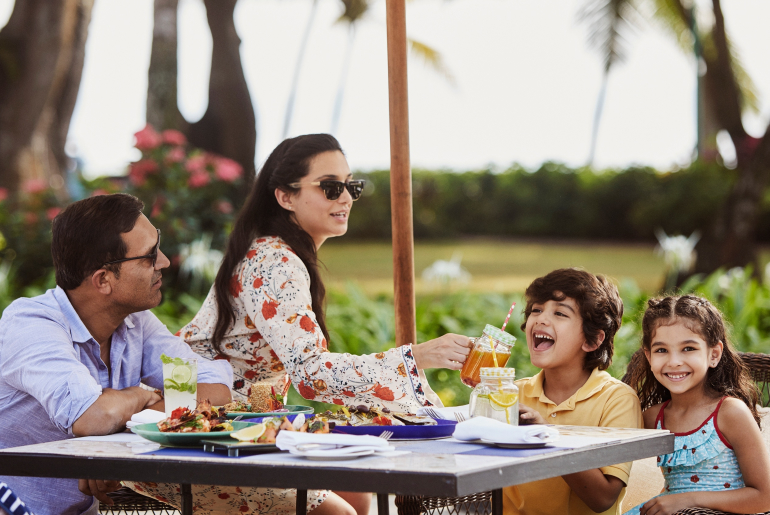 1. Grand Hyatt Mumbai
What is it that you are craving for – Indian, Chinese, Lebanese or Western? While Soma offers authentic specialities from North India and the North-West, Celini and China House are known for their Italian & Chinese delicacies, respectively. The hotel will safely home deliver your cravings at your doorstep.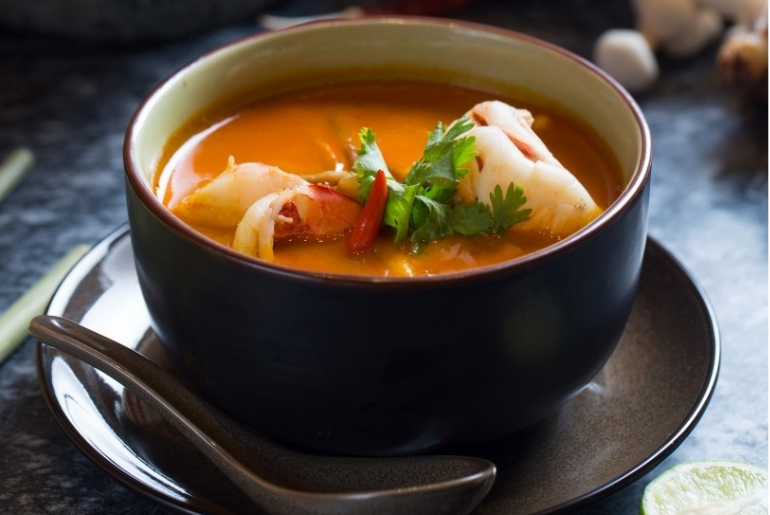 2. Andaz Delhi
Talk about Andaz Delhi, and one can never miss out on the delicious food of AnnaMaya, The Hong Kong Club or Soul Pantry. The restaurants here are known to source fresh ingredients by local artisans produce. All-day diner AnnaMaya serves the most fantastic Butter Chicken and Mutton Keema. Craving pizzas? Get your hands on the healthy flatbreads at Soul Pantry. When it comes to authentic Cantonese food, nothing gets better than the dim sums at The Hong Kong Club!
3. Hyatt Regency Chandigarh
Chandigarh as a city is known for its food and the restaurants at Hyatt Regency Chandigarh totally live up to the reputation. Here, you can savour the authentic flavours of Italy at Piccante or discover international culinary treasures at the multi-cuisine restaurant, Urban Cafe. Cafe Browse is a perfect place to satiate all your coffee cravings but if you wish to chill & unwind, head to Stage, a lively bar and lounge on the 1st floor of the hotel.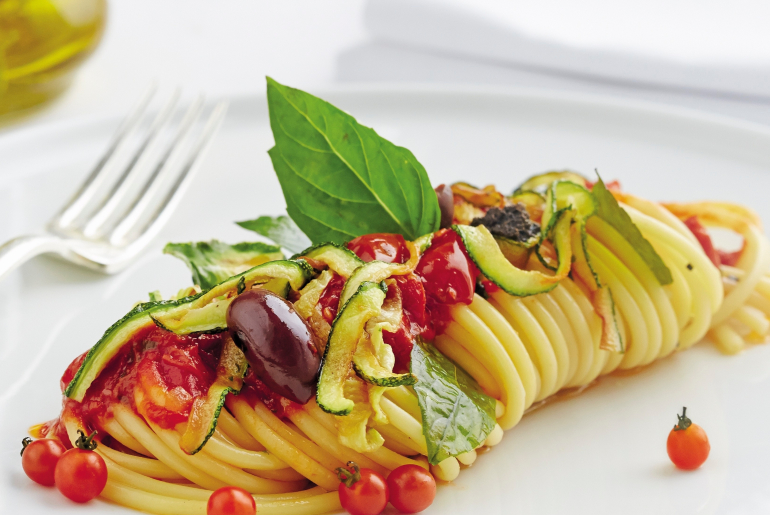 4. Hyatt Ahmedabad
Located in the west of the city, just five minutes' walk from Vastrapur Lake, Hyatt Ahmedabad offers great informal dining experiences. TG'S -The Oriental Grill is one of the best places to eat Oriental in Ahmedabad. Or you can again try out some exciting, quick bites from across the globe at Mrs Mage.
5. Hyatt Regency Ahmedabad
This hotel is a perfect base for both business and leisure travellers because of its culinary offerings. Tinello offers flavours from around the globe and a reimagined breakfast buffet. You can also experience local ethnic flavours with the Chai Shop menu that serves local dishes, exquisite teas, and coffees. We bet you will keep coming back for more.
6. Hyatt Place Hampi
A trip to the UNESCO World Heritage Site gets better by staying at Hyatt Place Hampi & indulging in delicious food at Gallery Cafe, an all-day restaurant. Open 24 hours a day, seven days a week, the restaurant offers a selection of freshly prepared breakfast, lunch, and dinner. A grab n go selection of retail items includes chips, chocolates, canned juices, and aerated drinks. What's more, the Market also offers an array of tempting cakes and pastries, cakes, brownies, and fruit cake.
7. Hyatt Regency Lucknow
There is so much for the foodies at Hyatt Regency Lucknow. Rocca, the all-day dining restaurant, serves home-style Awadhi and Italian cuisine. The expert culinary team thoughtfully assembles a takeaway menu so you can relish the delicate flavours at home. Their other outlet Market is also available for takeaway orders where you can enjoy a selection of exquisite coffee and tea blends, sandwiches, light meals, delicious freshly baked bread, savouries, cakes and pastries.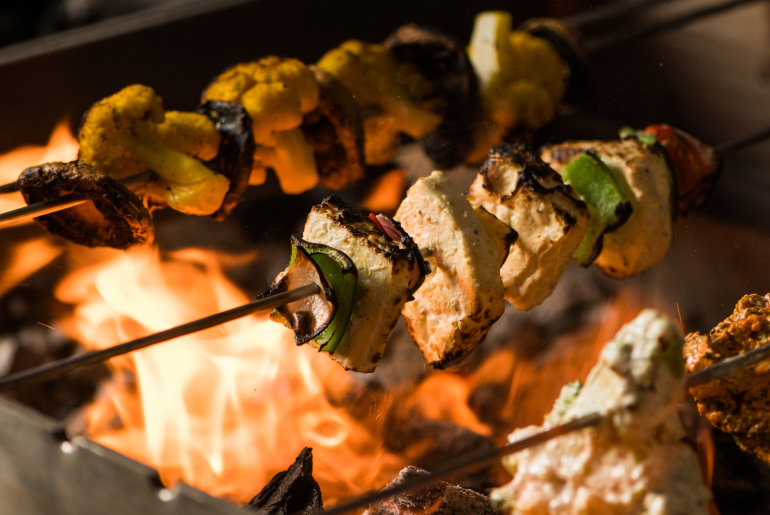 8. Hyatt Centric Candolim Goa
There's always plenty to choose from at Goa, but you must explore dining options at the Hyatt Centric Candolim Goa. Their signature restaurant & bar GROK has comfortable indoor and alfresco seating that carry the laidback Goan vibe. Chef Vamsi and his team showcase a range of delicate flavours in dishes that feature fresh fish from Goan shores, meats and vegetarian delicacies, and decadent desserts. It is the perfect place for casual get-togethers with friends and family.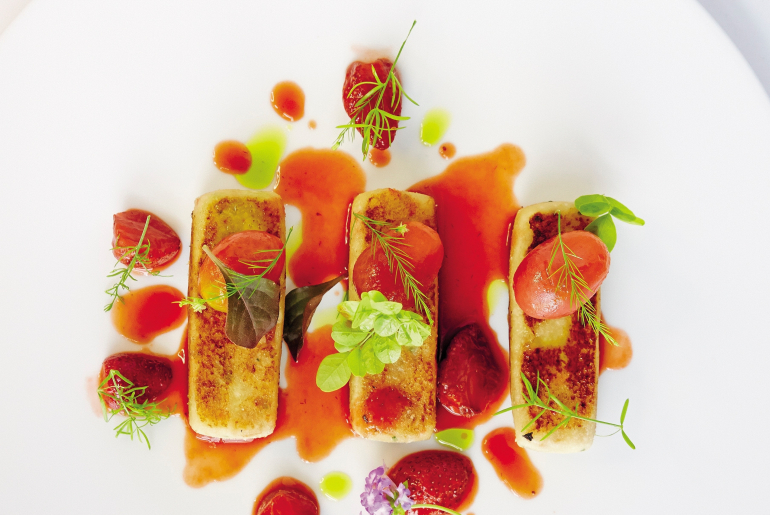 9. Hyatt Regency Chennai
Hyatt Regency Chennai brings to its diners home delivery and takeaway menu from Spice Hat, authentic Italian dishes from Focaccia, Sichuan items from Stix, comfort food from Lobby Lounge and bakery products from Biscotti. Hyatt Regency Chennai has recently opened its door for Sunday Brunch at Focaccia, their Italian specialty restaurant, and Happy Hours at 365 A.S. Bar.
10. Grand Hyatt Kochi Bolgatty
If you love South Indian cuisine, head to Malabar Cafe at Grand Hyatt Kochi. If you're feeling a little old-school, enjoy the experience of the rooftop Colony Clubhouse & Grill, which boasts spectacular views of the city and serves exquisite grills for dinner. Don't miss the pastries and savouries at the Grand Lounge in the lobby.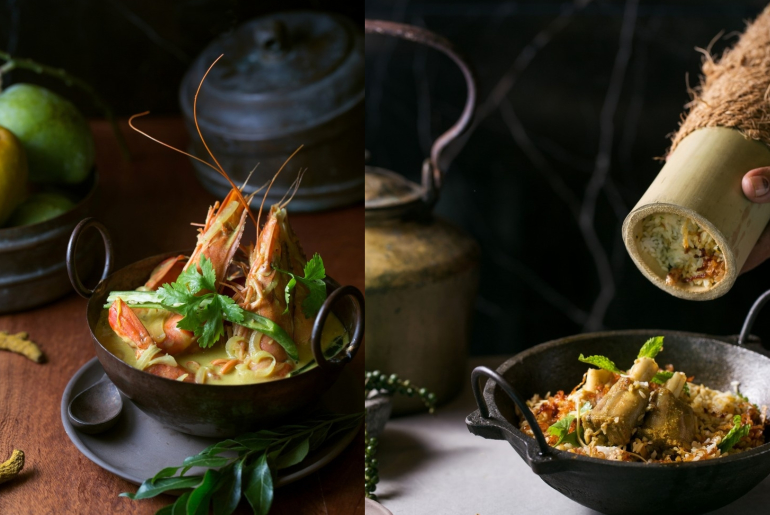 11. Hyatt Regency Ludhiana
When you are exploring the restaurants of Ludhiana, Kitchen at 95 should top your list. It is a multi-cuisine restaurant where you can indulge in some delicious Asian and western cuisine. Kitchen at 95 offers fresh and original food concepts, with dishes cooked à la minute by chefs. The décor is contemporary and  presents a warm and inviting atmosphere fit for dining of all age groups.