All hotels booked over the long weekend? Fear not! Try out these Airbnbs near Mumbai to escape the noise of the city and spend some quality time with your loved ones. Here, we make it easy for you to know about some of the amazing villas right in the lap of luxury.
1. Bliss Inn, Lonavala
Start this long weekend in a calm and serene environment surrounded with lush greenery. Bliss Inn takes luxury to a whole new level with top class ambience. The vast property also has a private lake where you can sit and enjoy the sunset. Imagine falling asleep under the sparkling stars. The food is the highlight of this place as it is cooked in a traditional way.
Also read: 5 Of The Best Cafés In Lonavala To Chill With Your Buddies
Cost: Single -3,000 INR(per person) per night,  INR 1500 for child under 8 yrs.
Email:  info.blissinn@gmail.com
Website: http://www.bliss.co.in/
Book Now Here
2. Pai Farm, Nashik
This is definitely the best place to have a fun weekend along with your family and friends. Pai Farms is beautifully placed at the foothills of a mountain-facing Gangapur region. Owned by a beautiful couple Mr. And Mrs. Pai, it is an easy drive from Sula Vineyards and Nashik City Centre Mall. Three famous wineries that is Sula, York and Soma are within the range of 3 kms. You get closer to nature and enjoy the beautiful countryside with a glass of wine in your hand. It's a perfect place for any season where you will fall in love again and again.

Cost: Weekdays, INR 10,000* per night (Sun to Thurs), Weekends, INR 12,000* per night (Fri, Sat), INR 1,500/- per person (children over 5 years) extra if more than 6 people, up to a total of 9 people.
Contact:098195 87332
Email: paifarm.nasik@gmail.com
Book Now Here
3. Calvin – Mountain View, Lavasa
This is the place that will remind you how your life should be. Calvin is the ideal holiday getaway for large families. It is located on a hilltop with amazing views of Lavasa lake and the main city. The guests have access to the entire villa and the extended garden area as they ensure you have a comfortable stay. They also provide board games and other activities for kids.
Cost: Extra people- INR 1000 / night after 8 guests, Weekend Price INR 10,000 / night
Contact: 080806 20320
Book Now Here
4. The One, Ganpatipule 
Can't get out of the country but really want some time off on a Greek Island?  The One is the obne you're looking for. The house is Mediterranean themed and has all the basic essentials for a comfortable stay. It showcases panoramic views of the Arabian sea and the Konkan forests. So are you set for this weekend? Thank us later.
Also read: 5 Luxury Beach Resorts In India That You Can't Miss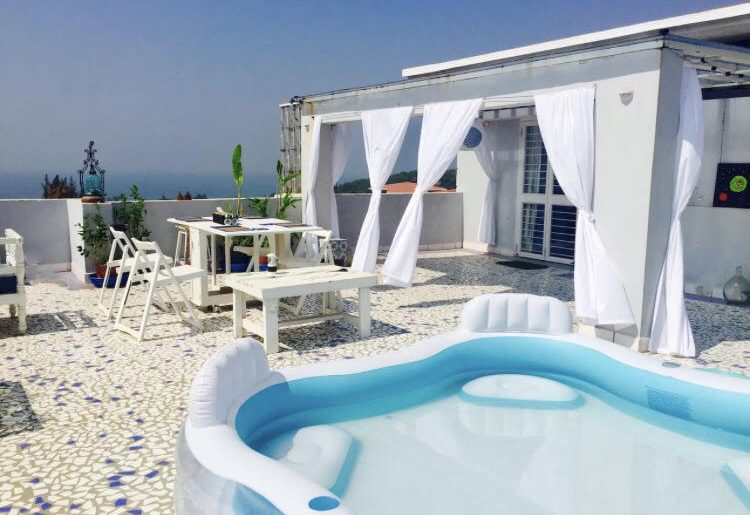 Cost: INR 5,511 per night, Weekly Discount: 10%, Monthly Discount :10%
Book Now Here
5. Pandit Farmhouse, Mahabaleshwar
Pack your bags and visit the land of strawberries this long weekend. Imagine yourself in the midst of a lush, green garden with Korean grass and a cup of strawberry and cream in your hand. Can't wait, right? So set yourself free to the abundance of nature and its beauty as you get to experience the vacation that you deserve along with your family and friends. You can also go to the city to shop in the market or visit strawberry farms and come back late evening. You get to experience blissful stay at a very reasonable price.

Booking: INR 9,985 per night for six people, INR 1000 per extra person. Can house 16 people.
Contact: 086055 46731
Email: rohapandit99@gmail.com
Book Now Here 
6. Bohemyan Blue Stay, Alibaug
Add another chapter to your list of memorable getaways as this place  makes you experience nature in a unique way. There is no concrete and no cemented walls . It is the perfect space for you to unwind and energize as they provide yoga Asanas for the early birds at an open space with red bricks. You must try the mouth watering Lebanese, Mediterranean, Konkani and sea food cuisines as they are the specialty of the restaurant. It opens up its door and a giant heart to all sorts of couples, solo guests, business travelers, families, and big groups.

Cost: Weekly Price- INR 4,863 , Weekend Price: INR 6,077
Website: http://www.bohemyanblue.com/
Book Now Here
7. Unexplora The Lake View Villa, Igatpuri
It's a place away from the hustle bustle of the city straight in the heart of mother nature. Enjoy a unique experience as the villa provides complete privacy and luxury surrounded by natural beauty in the city of fog.  The property offers a magnificent view of Lake Vaitarna and green fields as it has glass equipped walls. The calm and peaceful ambience in the villa soothes your mind.
Also read: Restaurant Review: Boardwalk by Flamboyante, Mandwa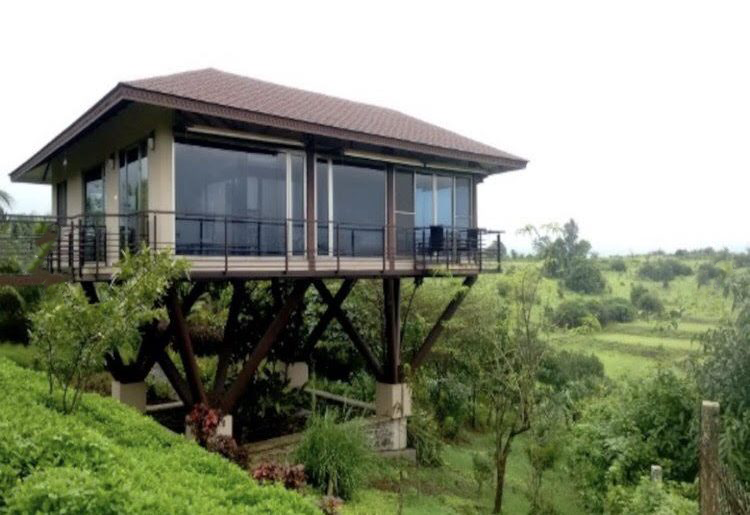 Cost: Weekday- INR 2,1008 per night, Weekend Price- INR 24000 per night
Book now Here
8. Private Getaway Home, Near Kashid Beach
This should definitely be on your list of weekend retreats located on the border of Phansad sanctuary. This place seems quite relaxing and the lawn is pretty good to just lie down and listen to music. There's a lot to see and do in the area which has various forts and water sports on the beach. You can visit the Phansad wildlife sanctuary for a day of adventure.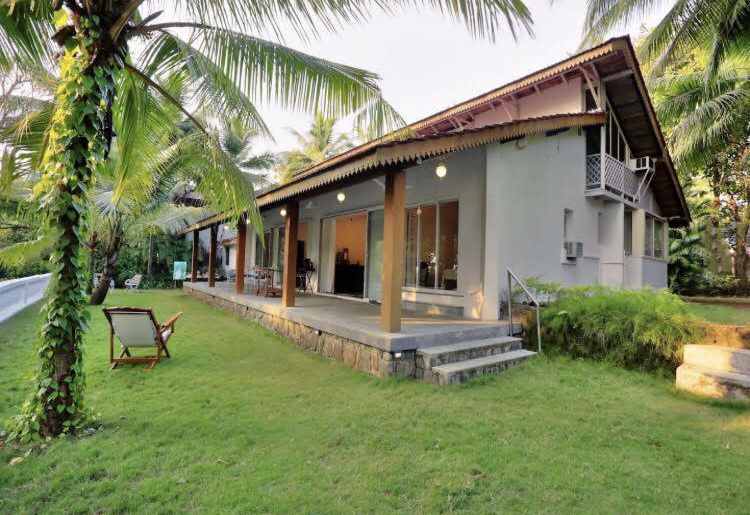 Cost: Weekday – INR 9,985 per night
Book Now Here
9. Josephine Villa, Goa
Once you enter, you'll be awestruck literally as this outstanding villa has a stylish and modern look along with Western standards. It gives you a warm feel and cozy vibe. The traditional balcao gives no hint of what lies within. There is a special chill out area with an oriental concept where one can gossip around or refresh their memories along with their family and friends. Let the picturesque beach soothe you as the beach is just 10 mins away from the villa. Check it out!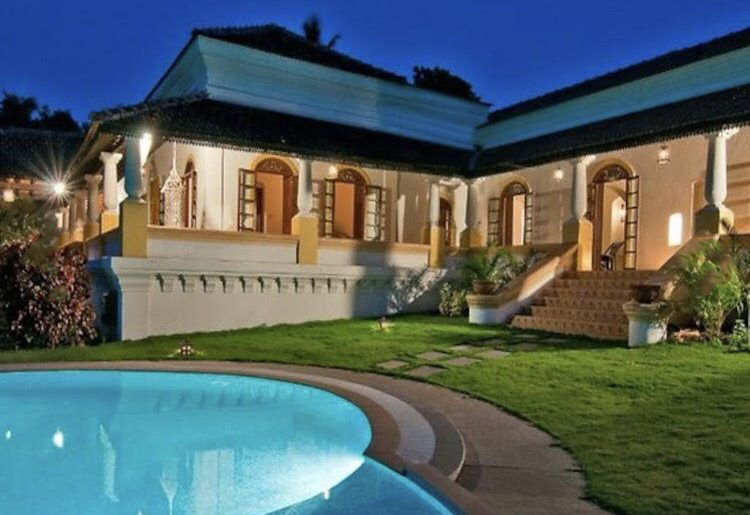 Cost: Weekday- INR 25,029 per night, Extra people- INR 2000 / night after 8 guests
Book Now Here 
10. Parsi Manor, Matheran
This heritage bungalow owned by a Parsi family in Matheran is your little pad of solace. Pari Manor gives you an apportunity to reconnect with nature in the heart of Matheran. Visitors can enjoy delicious Parsi meals and special Irani chai served at the property, adjusted to your level of flavours and we're sure you are gonna be back for more. Relax in a verandah and watch the famous Matheran monkeys at play.
Cost: Weekday- INR 4,928 per night, Extra people- INR 2870 / night after 2 guests, Weekend Price: INR 5,900 
Contact:080806 20320
Booking: book@saffronstays.com
Book Now Here
Which one are you planning to go to over the weekend?