Originating from Wilson Dam, the Umbrella Waterfalls are located in Bhandardara near Arthur Lake. As the name suggests, Umbrella Falls resembles the shape of an umbrella and is one of the most beautiful tourist spots in Maharashtra. That is what makes Umbrella Falls an ideal place for your weekend getaways. So what's stopping you? Make your plans and enjoy a relaxing and refreshing getaway this summer.
How To Reach?
Umbrella Falls is situated around 500m from Bhandardara Bus Stop. A short walk from the bus stop will take you to this serene waterfall that overlooks the Bhandardara Dam. The Umbrella Fall is also well connected to Mumbai and Igatpuri. So you can drive through if you feel a little more adventurous. Also, here's a travel tip. Monsoon visits are the best to explore the Umbrella Waterfalls. It's during this time that the falls take the umbrella formation after colliding with the natural rocks under the Wilson Dam. However, the falls are aggressive and huge. So be careful and do not stand too close.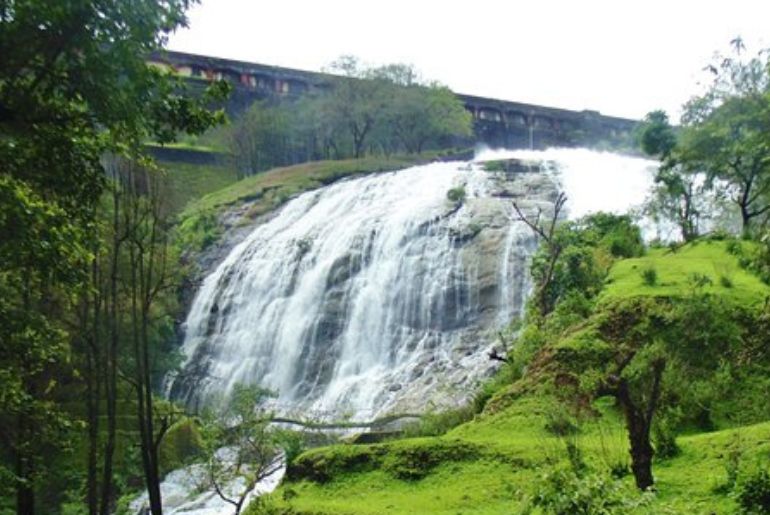 Also read: On A Weekend Getaway? These Google Maps Tips Will Make Road Trip Easy
Explore The Beautiful Footbridge at the Waterfalls
The Umbrella Waterfalls is one of the most popular tourist spots in Maharashtra. Cascading down from a height of 500ft, the waterfall is surrounded by lush greenery and natural rocks. But the most attractive part of the falls is the long footbridge connecting Wilson Dam and the waterfalls. The bridge is known to offer a gorgeous view of the falls. Umbrella Falls also form a prominent source to generate electricity. And, if you wish to enjoy the calming sprinkles of the falls, standing on the beautifully built footbridge is highly recommended. Also, when you are looking for a place for a peaceful getaway with family or friends, this waterfall can be your perfect destination to visit.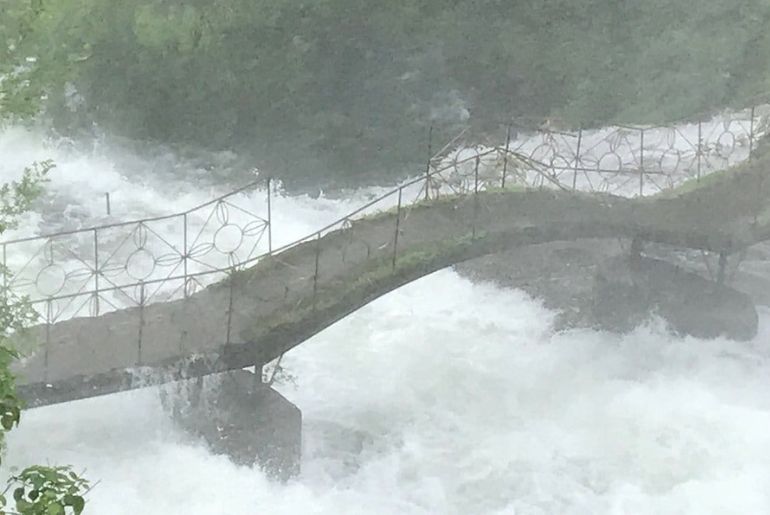 Also read: 5 Stunning Waterfalls That Are Within 20Km From Manali
View this post on Instagram