While the number of cases drastically fell in Maharashtra after September last here, there has been a steep rise in the cases since March 2021. And while the government had imposed night curfews, it failed to contain the spread of the disease. Right now, the healthcare system in Maharashtra is almost on the verge of breaking. The rapid spread forced the Uddhav Thackeray government to announce a complete lockdown over the weekends and a night curfew from 8 pm to 7 pm daily. Wildlife parks like Pench Tiger Reserve and  Tadoba National Park will also be closed til April 30. Here's a list of everything that will remain shut till April 30.
1. Non-Essential Shops And Shopping Malls
All shopping malls, salons, and spas will remain shut till the end of the month. The government has allowed only essential services and shops to remain open. Grocery, fruit, and vegetable stores, as well as pharmacies, will be open. You can get all non-essential items delivered online.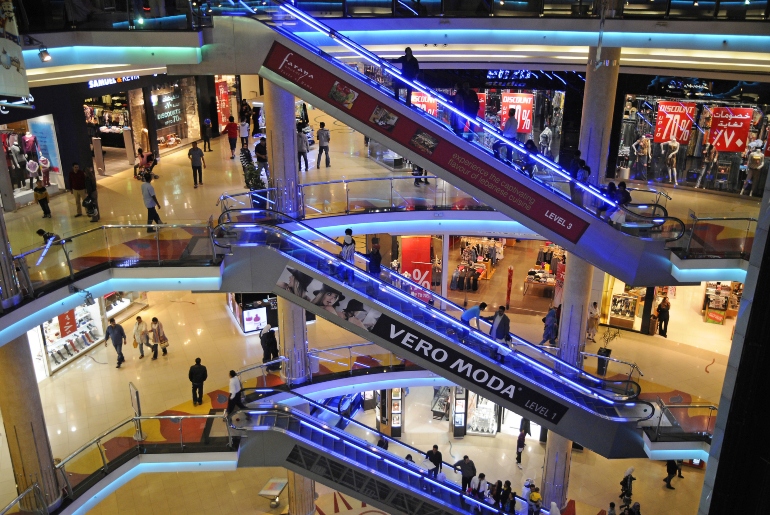 2. Restaurants And Eateries
Dining out is coming to a halt once again. The restaurants will be allowed to operate only for take-away and home-delivery services from 7 am to 8 pm. So, ordering from Zomato or Swiggy is always an option. Restaurants as a part of a hotel can serve guests staying at the hotel, not the outsiders.
3. Theatres And Gyms
Recreational places like theatres, malls, and multiplexes will remain shut till the end of the month. Gardens and playgrounds will also remain closed. Gyms and swimming pools will also remain closed. A gathering of more than five people will also not be allowed on weekdays. Maharashtra Man Paints 2.5 Km Road With 'I Love You', 'I Miss You' Messages.
4. Public And Private Transport
People can use public transport like trains, buses, and autorickshaws. However, no standing passengers will be allowed on the bus or local trains. Goods transport and agriculture-related services will also be allowed to run. Private vehicles can run from 7 am to 8 pm on weekdays. All vehicles will be allowed to run for emergencies.
5. Private Offices
While private offices have been asked to take the 'work from home' route, banking, insurance, telecom, and medical offices are exempted. The semi-government offices will operate only at 50% capacity. Are You 60+ And Vaccinated? These Gorgeous Villas In Maharashtra Are Offering Deals Too Good To Pass.
6. Religious Places & Educational Institutes
No religious, social, or cultural gathering will be allowed till April 30. All worship places will also remain closed. All educational institutions will be closed except for 10th and 12th board exams. Kerala, Maharashtra & Telangana Have 2 New COVID-19 Variants.
7. Wildlife Reserves & Sanctuaries
Maharashtra's Tadoba Andhari Tiger Reserve, the state's oldest and largest national park will remain shut down till April 30. Apart from this, Pench Tiger Reserve and Navegaon-Nagzira Tiger Reserve (NNTR) will also close their doors for visitors during the strict lockdown in Maharashtra. Wildlife enthusiasts would have to wait a little longer before going on their next adventure.
View this post on Instagram
The state also allowed industrial units to remain operational without any restrictions so that there is no effect on the economy. Any residential building with more than five cases will be declared as a containment zone.