When it comes to vacations, choosing the perfect hotel room to meet all your needs, would definitely be on your priority list. And the cherry on your cake would be getting the most out of stay within your budget. Surprise upgrades are great, but you can't always hope your lady luck would take you all the way. Sometimes you need to know clever ways to manage your hard-earned money. All you got to do is make simple requests. Yes! We have here a list of simple requests you can make to get a bigger hotel room for free.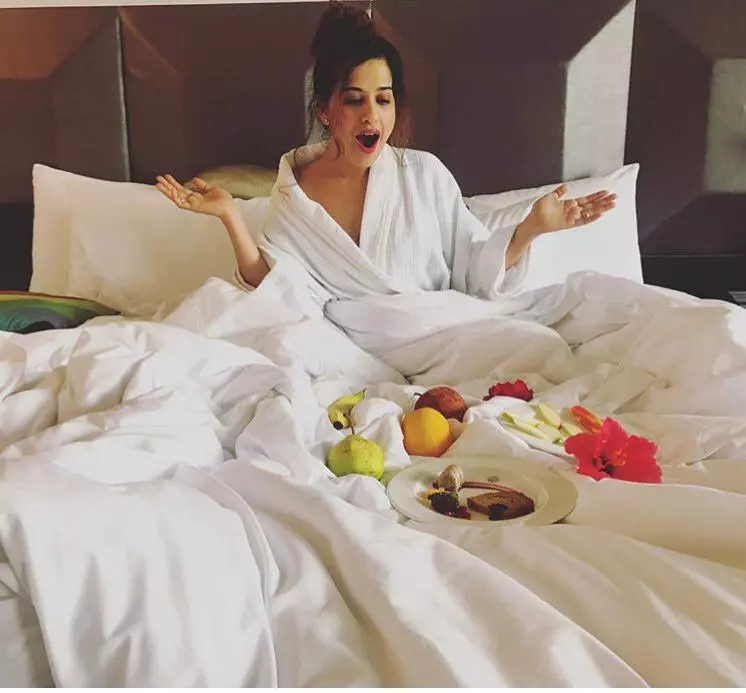 1. Ask For A Corner Room
Here's something that's food for thought. According to the way hotels are built, the corner rooms are invariably larger than other rooms. They aren't fancier luxury suites, but the structure of the hotel and hotels rooms makes the corner hotel rooms larger in comparison. So those corner room guests paid less square foot than the ones residing in rooms in the middle of the hallway. So you can politely request the front desk for a corner room instead of insisting them for a free hotel. This can be done as long as the hotel isn't overbooked.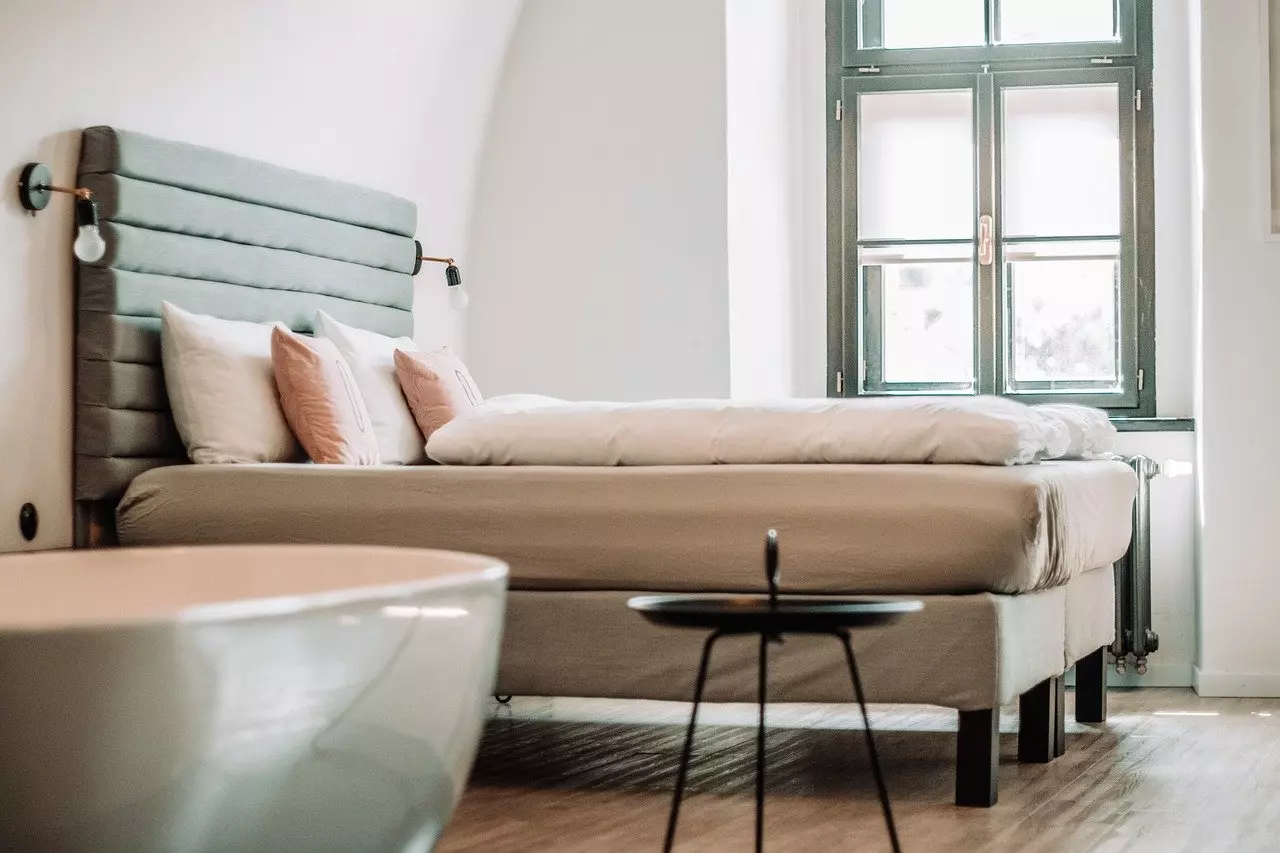 2. Be Friendly To The Staff
Patience, friendly smile and a polite request go a long way. When you enter a super busy hotel show the staff that you're willing to wait for your turn. People often end up just thinking about their problems and convenience, so you can stand out from the crowd by being empathetic to the staff at the reception. For your kind words and lovely nature, you might be surprised with perks like a bigger room for free, a bottle of wine, late checkout or other lovely freebies. Kindness pays.
3. Inform The Hotel Officials That You're Here For A Celebration
If you have checked in to a hotel for the purpose of celebrating your birthday, anniversary or any other such occasions, do inform the staff politely when you're checking in. If you do so, the hotel staff would be more involved to make sure you have a comfortable and memorable stay, this could also mean giving you a bigger hotel room for free. So you know you aren't only going to have a ball of a celebration but also have all that and more at your spacious hotel room, without burning a hole in your pocket.
4. Give Guest Reviews
In the time and age of social media. Hotels often seek for social media exposure and great online reviews. So at the time of check-in, do inform the reception that you will write an online review. And that's not all, let them know that you follow the hotel on Instagram and you will be tagging the hotel at every given opportunity. This might encourage them to give you a better room without charging you for it.
Also Read: Checking Into A Hotel With No Agenda Can Be The Best Holiday Ever
5. Request A Room On A Higher Floor
Premium rooms and suites are usually located on higher floors of the hotel. So at the time of check-in request a hotel room on a higher floor. Even if you might not be able to stay in a presidential suite, you might get a spacious room on a higher floor away from the traffic noise without paying a cent. So enjoy the city skyline with a simple request.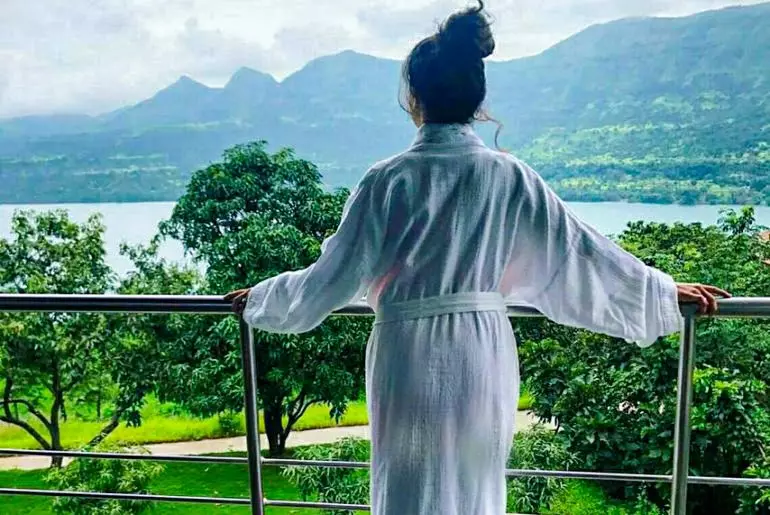 6. Holiday With Your Pet
There are certain hotels and resorts that are pet-friendly. Specific rooms in these hotels are allocated for pet parents. These pet-friendly rooms are generally bigger in size. So you can unhesitatingly travel with your pet to such hotels and there is a good chance that the hotel might allocate you spacious rooms which are free of charge to accommodate you and your furry companion. Did you know that Travelling With Pets To Volunteering, These Are Going To Be Top Travel Trends Of 2020?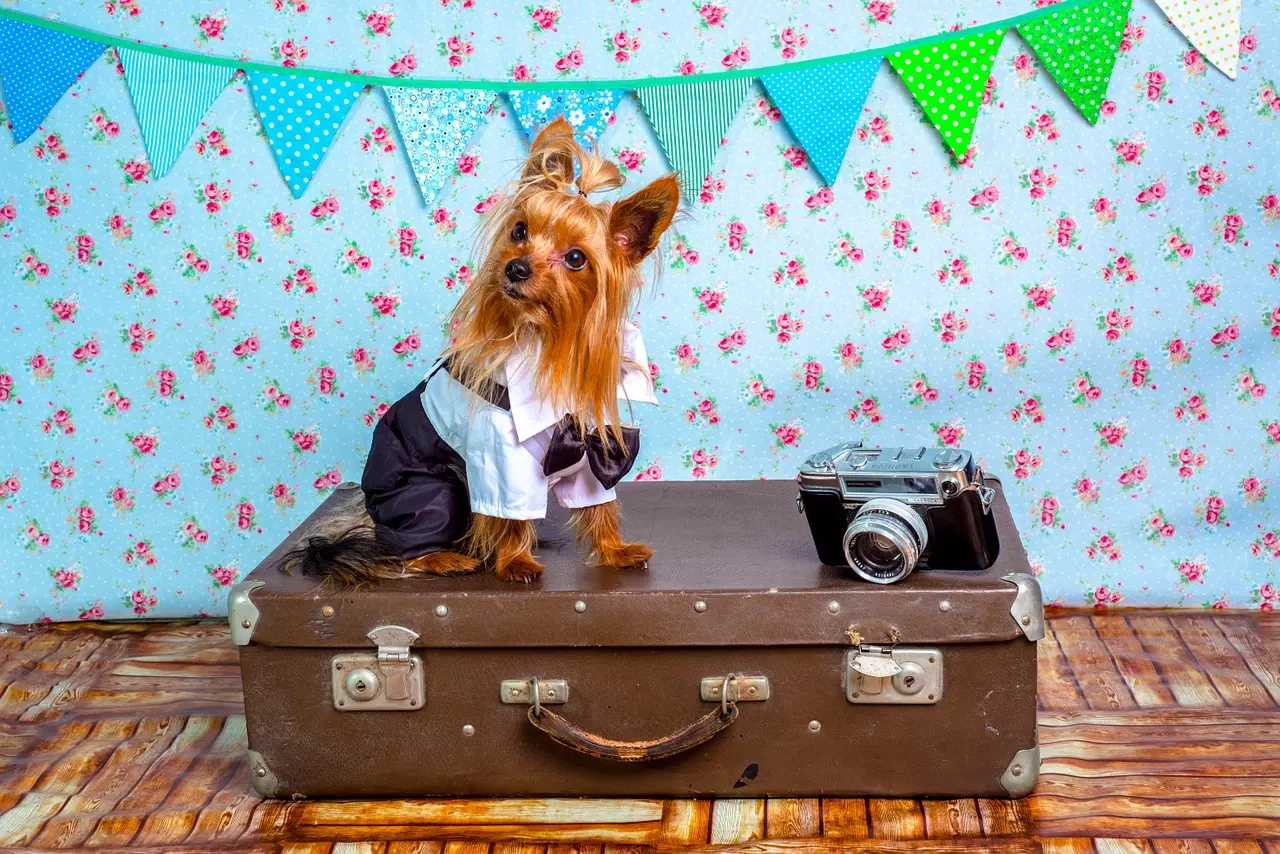 7. Stay At A Business District
Business districts of cities are packed with hotels that are specially built for working travellers especially in cities like Brussels, Sao Paulo and Tokyo. Since these hotels mainly focus on working travellers, you might often find empty suites during the weekends. So you can get yourself a bigger room, within your budget, during the weekend at one of the hotels located in a business district of the city. Here are 5 Best Business Hotels In Delhi
8. Travel During Off-Season
This would be one of the most common tips we can give you. Travel during the offseason to have a comfortable, secluded and pampering experience at a hotel room.  Hotels rooms are cheapest when there is a dip in demand. And surveys say that January is one of the quietest months to travel as there is a post-Christmas-New Year slump. So you can grab a great bargain hotel room.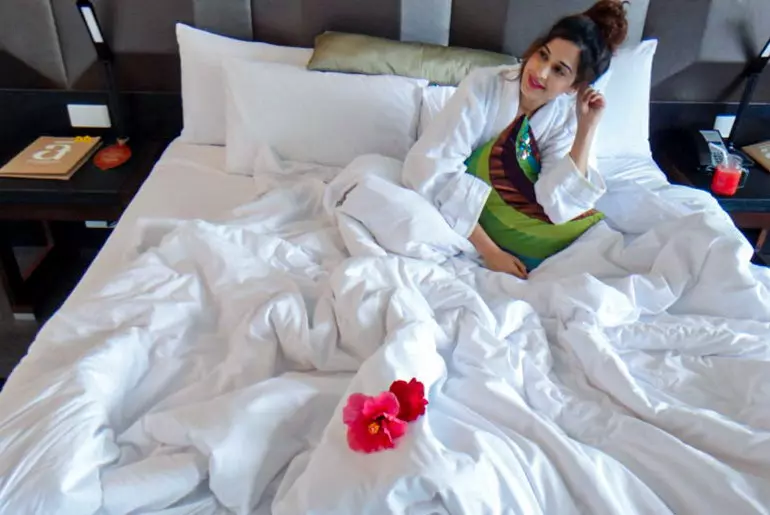 These are some of the simple requests you can make at the hotel reception and hope to get a bigger hotel room for free. And do always remember to sprinkle in a smile and garnish your words with kindness and empathy. Check out China's futuristic  FlyZoo Hotel