We, Indians, love our food. We love to eat and serve both. While some of us are fans of treating ourselves at high-end restaurants, at the same time, there are also days when we crave a simple meal at the lowest prices. We, desis, are fond of saving, no matter the amount. So, if you are on one of those days when you are looking for the cheapest of meals at ₹20 or less, then these are the dishes you can think of –
1. Rajma Chawal
This is the most filling and comforting food for Indians. You will find this serving in front of colleges and offices in Delhi. All you have to do is pay a mere ₹20 and have the most satisfying meal.
2. Momos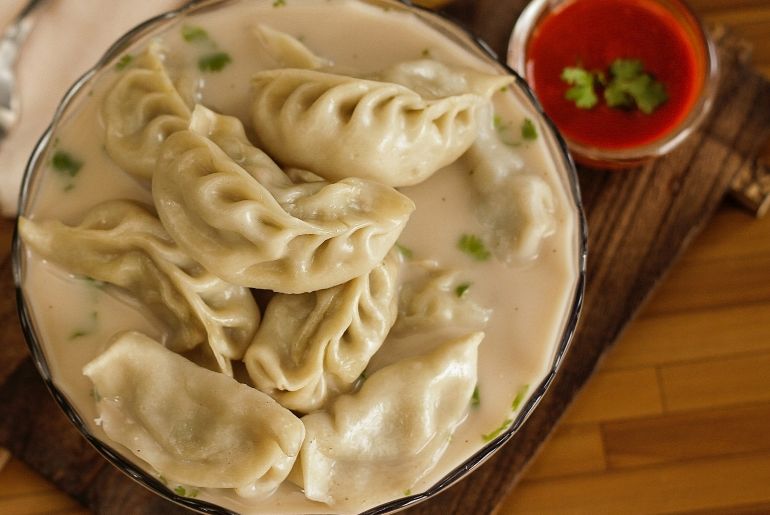 They can be found in and around Delhi. Vendors sell them at the most minimal prices at small stalls. Momos, soup and the chutneys can be your most fulfilling evening snack on wintry evenings in Delhi.
Also Read – How To Make Restaurant-Style Chicken Momos At Home!
3. Chhole Kulche
Kulchas and chhole topped with onion rings are another meal which is soul-soothing. It is mostly in nooks of Delhi at the stalls and restaurants. A good meal of Chhole Kulche will cost you ₹20. We told you that you would find it at your nearby markets and do not need to head much distance to enjoy this lovely platter.
4. Maggi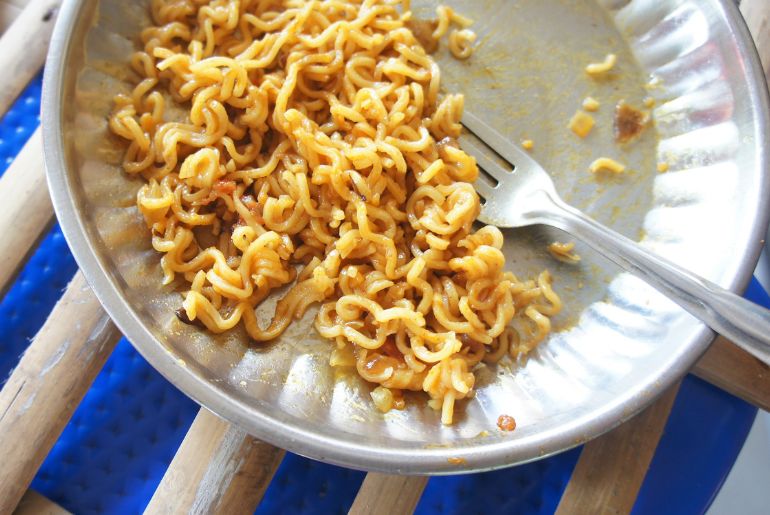 We love noodles, and it's Maggi. Just one good bow of hot and spicy Maggi is enough to satisfy the soul and keep us happy. A regular bowl of Maggi will cost up to ₹15. So, if you are a student, super hungry and have a few bucks in your pocket, try Maggi and be happy!
5. Paranthe
Ah! They say the best things in life are free, and we believe they also come at minimal prices. Here are the humble paranthe that tastes best with chillies and pickles. They are super filling and can never disappoint the foodie in you.
So, here are the top five dishes which can save you from severe hunger pangs at minimal costs. Cool right? Let us know which is your favourite go-to food when hungry!
Also, Read – Move Over Kachori And Try The Huge Kachoras In Delhi's Chandni Chawk