Are you a big foodie, just like us? Well, then this news is sure to get you planning your food bucket list! A guide featuring the top 50 restaurants in Middle East and North Africa is set to release 2022. In order to honor the diverse gastronomy in the MENA region, a list of the World's 50 Best Restaurants is set to roll out soon. The inaugural edition will be held in a grand ceremony, in February 2022 in Abu Dhabi.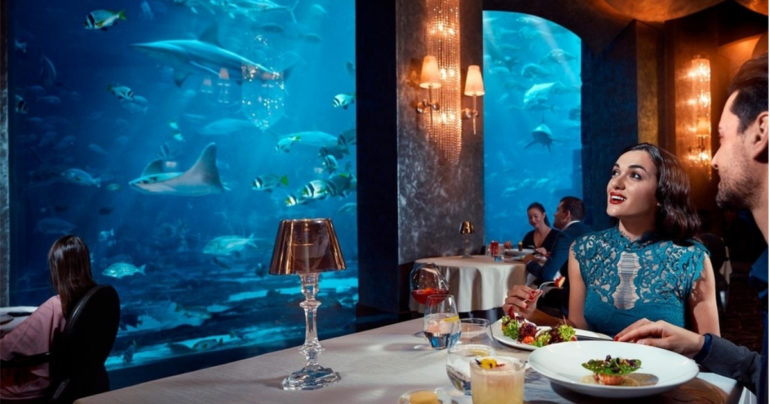 What Can You Expect?
The main event will take place on Monday, February 7. However, the programme also includes a line-up of culinary events from Friday, February 4 to Friday, February 11, held in partnership with DCT – Abu Dhabi. Chefs from across the world will grace the event, to showcase a series of dining experiences. In addition, you can also expect live Chef Masterclasses and Food Talk with industry luminaries.
The list will not just include fine dining restaurants, but will be a true reflection of the greatest eating destinations across MENA, comprising secret local spots alongside high-profile names, established classics next to daring innovators.
At present, the top positions are held by the three Michelin-starred Mirazur from France, which was named the best restaurant in the world in 2019. 'The Chairman' in Hong Kong and Don Julio in Argentina were named the best restaurants in Asia and Latin American respectively. The ceremony was called off in 2020 due to the pandemic.
View this post on Instagram
Special Awards

In the approach to the unveiling of the list itself, a series of special awards will be announced including: the Icon Award honouring an individual respected across the gastronomic sphere; the One To Watch Award highlighting a rising-star restaurant; and MENA's Best Female Chef Award, helping promote greater gender balance in the hospitality sector worldwide.
Countries Participating
Countries included in the MENA region for the purposes of Middle East & North Africa's 50 Best Restaurants are: Algeria; Bahrain; Egypt; Israel; Iran; Iraq; Jordan; Kuwait; Lebanon; Libya; Morocco; Oman; Palestine; Qatar; Saudi Arabia; Syria; Tunisia; United Arab Emirates; Yemen. 

After the recent hiatus in travel and the cultural discovery that goes with it, this launch marks a critical step in 50 Best's continuous drive to inspire open-minded diners to seek out new culinary adventures, putting the spotlight on up-and-coming chefs and food trends, and showcasing the subtlety and complexity of various cuisines from around the world.