Under 140 Characters
A monster burger topped with layers of cheese is what we're rooting for at the American Connection hidden away at Kalkaji in Delhi.
What Is It?
The American Connection Diner in Kalkaji believes in everything king size. From Monster burgers to Monster pizzas, shakes, pancakes and waffles, everything is tempting and super cool about this cafe.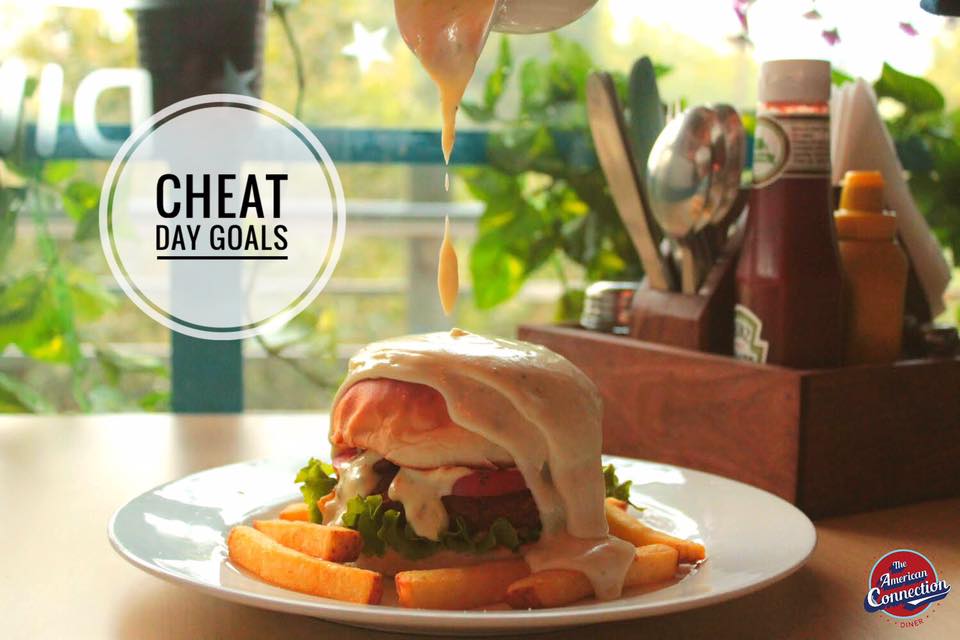 What's In It?
What we can't stop drooling over is their Monsterous Cheese Lava burger. It is a giant burger that is covered with melting the cheese fondue. The waiter brings the burger on the plate and pours a full cup of cheese fondue over it. Dig into this cheese dripping giant burger and see if you can manage to finish it off on your own.
The cafe also features Monster shakes, Monster pizza which is a 34-inch pizza, it's a family pack sufficient enough for 5-10 people. The molten lava burger, monster pizza matched with monster shakes, you're in for a treat at this cafe!
Deets
Address: The American Connection Diner, F1, 2nd Floor, Kalkaji Main Market, Kalkaji, New Delhi
Phone: 011 33106423
Cost for two: ₹800