Fraudsters are using online delivery of food and beverages as a tool to steal money from bank accounts. In an unfortunate incident, an elderly person from Mumbai was cheated of a whopping ₹11 lakh while trying to get back the money she had lost in the process of ordering pizza and dry fruits online. She had placed the pizza order in July 2021. While paying for it via phone, she had lost ₹9,999. On October 29, she had ordered dry fruits online. Then she lost ₹1496. To recover these amounts, she dialled the phone number she had found on Google. And then ₹11.78 lakh were withdrawn from her account via an application.
The Cheater Got Access To The Woman's Phone
Upon receiving the woman's call, the cheater told the woman that she needed to download an application on her mobile phone to recover the money. The woman downloaded the app, and the cheater got access to her device, including her bank details and passwords. Between November 14 and December 21, the accused stole ₹11.78 lakh from her account. The woman, who is a resident of suburban Andheri recently lodged the complaint with the BKC Cyber police station, as per reports. An FIR under IPC section 420 (cheating) and other relevant provisions have been registered against the unidentified cybercriminals.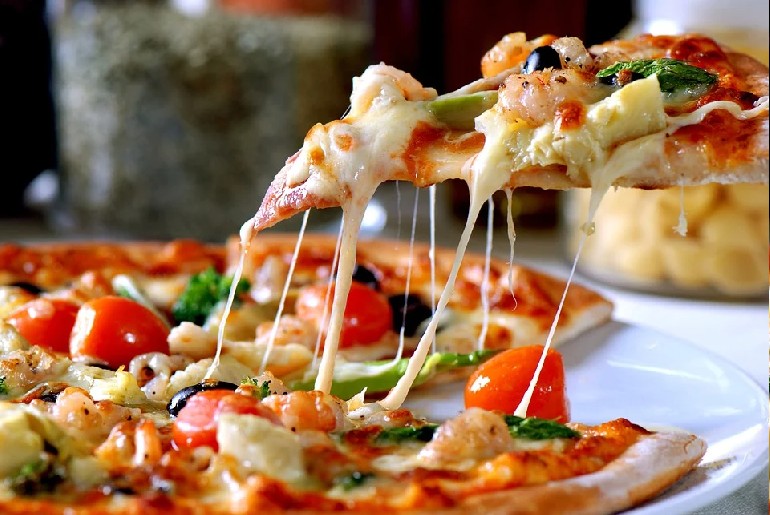 Cybercrime cases are rising now and many people are getting duped with loads of money. Thus, it is very important for everyone to be tech-savvy, careful and not click on any links or download any application suggested by an untrusted source.
Woman Orders Champagne From 'Wine Shop' In Powai; Was Duped For ₹62,000 In Fraud Instead Of ₹700
A similar incident happened with a 38-year old lady in Mumbai's Powai when she dialled a nearby 'wine shop' number that she found on the internet. The shop claimed to offer a discount of ₹700 on a branded champagne bottle costing ₹1700. The lady was asked to pay ₹1000 but ended up shelling out ₹61.000.  Read on to know how the malefactor managed to dupe her and take the money out of her debit card.
Also Read: Delhi Woman Duped Of ₹25,000 In The Name Of Liquor Home Delivery; Fraudsters Cheat Over 100 People
Fraudster Claiming To Give ₹700 Discount On Branded Champagne Dupes Powai Woman For ₹62,000
A senior executive with a private firm, who had a special occasion with her family took to e-searching to find out a wine shop on August 17, 2020. On finding that a particular shop is giving a flat ₹700 off on a branded champagne, she called up the number that was provided for ordering alcohol from the shop. A man, identifying himself as Prakash Sharma, attended her call. He requested her to pay ₹1000. As per TOI reports, the lady said, "I wanted to pay via e-wallet, but Sharma told me that they do not have an e-wallet account and asked for my credit or debit card details. I shared my credit card details-CVV, date of birth and card expiry date. I even shared the one-time pa (OTP) and ₹1,000 was debited from my account."
After disconnecting the call, she received another OTP, which she was asked to provide to close the order. The moment she shared the second OTP, to her surprise, ₹61,000 was debited from her account. She asked the man to reverse the money. The man then asked her to share a third OTP. She then realized that it was going to remove ₹51,000 more from her account. She immediately disconnected the call and headed to the wine shop. On visiting the shop, she learned that the number did not belong to the shop. She said that the fraudster had used a photo of the wine shop and the manager on his WhatsApp number. After informing the police she came to know that the cheater had duped many people earlier in a similar fashion.
Also Read: CT Cares Ep 6: BIRA 91 Sees A Rise In Female Consumers Due To Home Delivery
Kolkata Lady Saved From Being Deceived In The Name Of Popular Restaurant, Peter Cat
Another lady named Ananya Sarkar, who is a teacher at Delhi Public School in Newtown Kolkata, was about to get deceived in the same way. Peter Cat in Park Street, is one of the iconic restaurants in the city, known for its delicious Chelo Kebab Platter. She found a page on  Facebook, named Peter Cat, where it was written, " We serve online food in this pandemic time and we serve online food to our customers to his or her doorstep. Buy one and get two thali Chelo Kebab free." Her daughter sent a text message on the number provided and she received a reply, "Call us." After calling on the number, she tried to confirm if it was the original Peter Cat. They said that they are authentic and are currently providing the order.  The man on the call requested ₹340 from the girl and asked her to transfer the money by sending a link on her phone. The link was for downloading an app. Sarkar's daughter downloaded the app. It asked for card details like date of birth, card expiry date and CVV number.
CVV Number During Online Payment Should Be Hidden
Sarkar started providing all the card details in the app. This was when she realized that there was something suspicious about the process. She shared her experience by uploading a video on the internet, where she stated, "Usually at the time of online payment, the CVV number is hidden, but in that particular app, the CVV number was showing." She immediately transferred all the money to her relative's account. She told the man that she had confirmed from the original Peter Cat and they weren't proving any online offer. On hearing this, he instantly cut the call.
We are already going through tough times amid the coronavirus situation. Be extremely careful while purchasing anything online. Be it food and other merchandise, buy them only from authorised sources. Stay safe, stay alert. On that note, here are 6 ways to ensure utmost safety while ordering food: